Netflix ha cambiato definitivamente il modo di concepire le Serie Tv, appagando i desideri più disparati di ogni addicted.  Beh, per lo meno il più delle volte è così, leggasi la sorte di Sense8. Ma non divaghiamo, avremo modo di tornare su questo punto nel corso dell'articolo. Il più grande merito che possiamo, forse, attribuire alla piattaforma di streaming on demand è quella di averci fatto conoscere alcuni prodotti che, altrimenti, non avremmo mai notato.
Accanto alle Serie Tv più gettonate, infatti, ognuno ha trovato le sue chicche, che siano original o meno.
Un esempio in tal senso è rappresentato da Bojack Horseman o Rick&Morty. Cult, diventati tali anche in Italia, dopo l'approdo sulla piattaforma nel Bel Paese. Altri telefilm, tuttavia, non hanno la stessa fortuna. Pur essendo presenti su Netflix non sono riusciti a ottenere la visibilità che meriterebbero, risultando decisamente sottovalutati. Oggi ne menzioniamo 7 in particolare, sperando che il loro status, dopo la lettura di questo pezzo, possa cambiare:
1. THE GET DOWN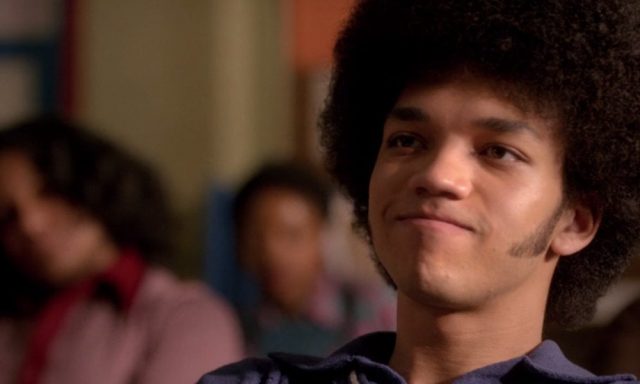 Ambientata tra i ghetti del Bronx di fine anni '70, The Get Down ha come protagonisti dei ragazzi, uniti dalla speranza di una vita migliore. Infatti in tale ghetto, i sogni sono spesso distrutti, l'intelligenza derisa e le ali tarpate: un luogo di perdizione in cui è scontato che finirai a fare il criminale. L'unica ancora di salvezza è la musica e, infatti, la Serie Tv racconta la nascita del hip-hop.
The Get Down riesce a introdurre diversi generi rimanendo fedele al proprio concetto, senza storpiarli o perderli di vista. Un mix ben congegnato che sa dipingere una realtà complessa. Il tutto condito da un'accuratezza dei dettagli, come si evince dai costumi e dalle scenografie,  sgargianti – nel caso della disco – o decadenti, nel caso del ghetto. La prematura cancellazione della Serie Tv, a causa dei bassi ascolti, ne certifica la presenza in questa lista.