Meglio la lingua originale o il doppiaggio? L'annosa questione rappresenta tuttora un terreno di violento scontro tra fazioni contrapposte. Questo articolo non si propone però di dirimere la questione quanto di analizzare le caratteristiche del doppiaggio in lingua italiana (e non) operato da Netflix. La famosa piattaforma di streaming online rappresenta un leader troppo spesso privo di seri rivali. Gli ingenti finanziamenti già operati non sembrano destinati a diminuire, anzi. Sempre più prodotti originali, i cosiddetti Original Netflix, sono destinati a imperversare nel mondo seriale e a imporsi per qualità e apprezzamento del pubblico.
Il grande successo del colosso dello streaming è certo dovuto a un'attenzione morbosa verso qualsiasi aspetto della produzione.
Dalla scelta di attori in erba ma dalla grande potenzialità, ai costumi di scena, passando per fotografia, forza scenica e originalità delle trame. Tutto va al vaglio degli esperti di Netflix pronti a indirizzare i gusti del pubblico grazie a una capacità unica di leggere in anticipo (e anzi produrre) le tendenze del momento.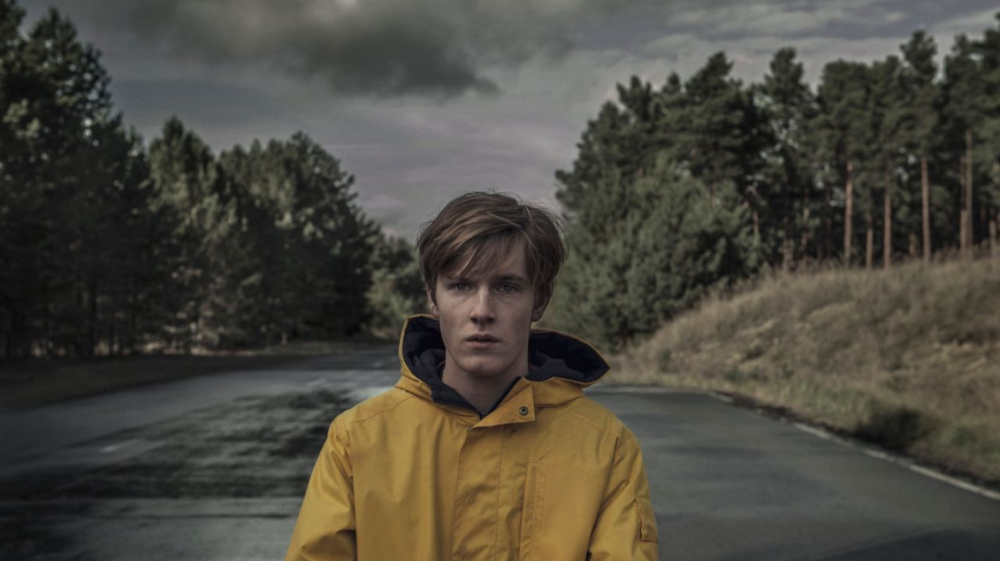 L'obiettivo è lanciare veri e propri cult in grado di imporsi a livello mondiale. Un modello (non dichiarato) in questo senso è sicuramente Breaking Bad. Vasta parte delle produzioni originali Netflix si ispira più o meno indirettamente al capolavoro di Gilligan. Ciò avviene attraverso la forza di colori che saltano all'occhio (l'impermeabile in Dark come le tute di Walt e Jesse), spesso espressione dell'interiorità del personaggio; creazione di protagonisti sfaccettati e dal grande magnetismo e complessità morale; elementi iconici destinati a rimanere impressi nella mente dello spettatore.
Ma un elemento tutt'altro che secondario è il timbro vocale degli attori. Per stessa ammissione di Todd Yellin, vicepresidente per l'innovazione di Netflix, "l'obiettivo è coinvolgere sempre di più lo spettatore". In quest'ottica fondamentale diventa la forza della parola, la narrazione che passa attraverso la voce dei suoi interpreti. Lo stesso Yellin ha ricordato a più riprese l'importanza del doppiaggio e della coerenza con l'originale a cui si rifà. Una coerenza tanto stilistica quanto timbrica.
Particolare rilievo questo elemento assume in Italia, Paese che si colloca al primo posto per utenti che preferiscono il doppiaggio nella propria lingua (ben l'84%).
Per questo Netflix cura personalmente la scelta dei doppiatori per ogni Paese e si assicura della professionalità degli stessi. Un caso ben noto è quello di Stranger Things, dove per il difficile ruolo di Dustin la scelta ricadde su Mattia Fabiano, bambino dal curriculum impressionante. Tra le altre cose sua è la voce di Elliot-ragazzo in Mr. Robot, Trevor e Martin in The Affair e Zack Goodweather in The Strain.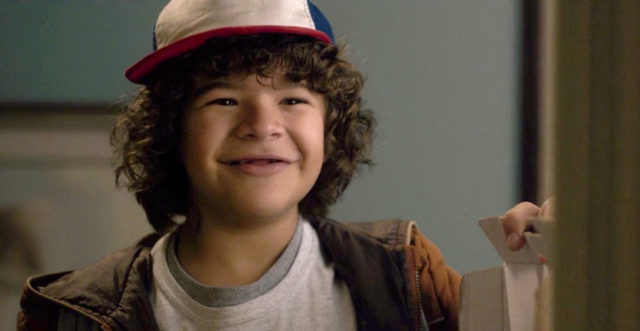 La scelta non poté essere più azzeccata: il doppiaggio italiano di Dustin risulta tuttora tra i più apprezzati non solo in Italia ma a livello mondiale. "I registi e i cast si fidano ciecamente di noi", tiene a chiarire Yellin. Non mancano però eccezioni pesanti. Grande scalpore e rimostranze ha riscontrato, per esempio, la scelta di un doppiaggio originale per Animal House. La perdita dell'iconico Gil Baroni alla voce di John Belushi non è proprio andata giù ai fan storici. E in linea generale i timbri vocali dei personaggi appaiono fuori tempo e molto freddi, quasi amatoriali.
Una leggerezza che appare comunque un'isolata eccezione, soprattutto se confrontata a ben altri danni compiuti da emittenti italiane per produzioni straniere (qui una lista delle Serie "uccise" dal doppiaggio). Se dunque dal punto di vista recitativo il doppiaggio operato da Netflix ha un ottimo riscontro da parte del pubblico, lo stesso vale anche per la traduzione. Conosciamo tutti le difficoltà che emergono nel rendere in italiano espressioni spesso frutto di giochi di parole caratteristici della lingua madre.
Anche la forza iconica di un "Say my name" o di un "I am the one who knocks" rischia (com'è stato) di svanire in una traduzione troppo scolastica.
La difficilissima arte di barcamenarsi tra un gusto troppo accademico e un'eccessiva libertà rispetto all'originale è stata affrontata seriamente da Netflix che non manca anche di evidenziare alcuni inevitabili "difetti" di traduzione attraverso appositi sottotitoli. Una scelta certo lungimirante per non precludere allo spettatore la piena comprensione dello scambio di battute.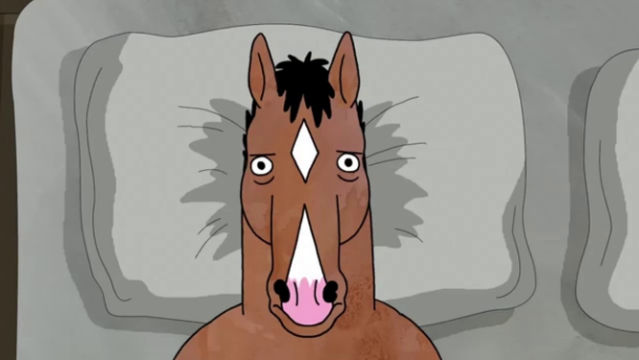 Tra i tanti esempi degni di menzione c'è quello di BoJack Horseman, dove il nichilismo rassegnato del protagonista unito alla voce impostata tipica anche dell'originale trova piena espressione nel doppiaggio operato da Fabrizio Pucci (la voce ufficiale di Hugh Jackman). Una menzione speciale merita anche Andrea Lavagnino che interpretando Todd sopperisce con merito alla forza espressiva di Aaron Paul nell'originale inglese.
Insomma, in questo mare di doppiaggi appare veramente difficile trovare un aspetto in cui Netflix sia in difetto. E nei fatti non esiste. Ciò non toglie, comunque, che anche un colosso tanto ligio ai dettagli possa commettere degli errori. Il più clamoroso è sicuramente quello che troviamo nel finale di stagione di Better Call Saul. La Serie non è un Original Netflix ma la piattaforma di streaming più famosa al mondo ne ha curato la distribuzione al di fuori degli USA e con essa anche il doppiaggio.
Il problema in questo caso non riguarda tanto l'interpretazione del ruolo quanto la traduzione.
L'episodio finale di terza stagione si apre con un flashback che vede Jim e Chuck in tenda intenti a leggere un racconto. Si tratta delle Avventure di Mabel. La dolce bambina protagonista del racconto si è persa nel bosco. Tutto le appare diversissimo e non riesce a decidere da che parte andare. È la condizione dei due fratelli: persi, disorientati e impauriti. La traduzione italiana rende incomprensibilmente "she heard the howl again" come "Ecco di nuovo il gufo". Ma "Howl" è l'ululato. "Owl", invece, gufo. Così facendo si perde completamente il senso del racconto.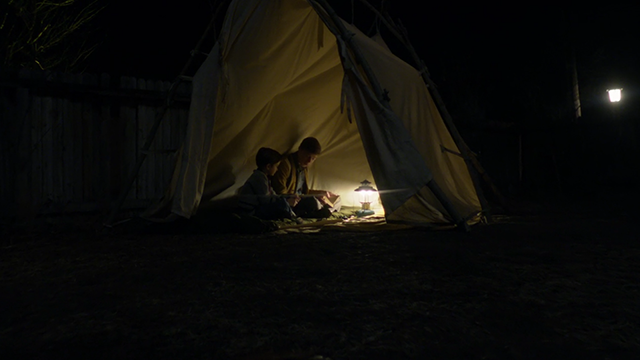 Quell'ululato richiama infatti il grido di battaglia di Slippin' Jimmy nella famosa truffa del portafoglio (1×04). E soprattutto rievoca la frase che segnò il cambio di direzione nell'infanzia del futuro Saul ("Al mondo ci sono lupi e pecore, ragazzo. Lupi e pecore. Decidi tu cosa vuoi diventare", 2×07). Una leggerezza piuttosto grave che compromette il forte simbolismo della scena.
Proviamo allora alla luce di quanto detto a porre nuovamente la domanda iniziale: le Serie Netflix sono doppiate bene? La risposta non può che essere affermativa. Tanto per capacità di interpretazione del ruolo quanto per bravura tecnica come pure efficacia di traduzione i doppiaggi di Netflix sono tra i migliori sulla piazza.
Ciò non toglie che errori siano sempre possibili tanto più in un calderone di prodotti seriali di ottima qualità in continuo rilascio. E il favore riservato al doppiaggio è evidente anche nella scelta da parte degli spettatori italiani che rinunciano senza troppo rammarico al valore dell'originale per calarsi nella versione italiana. D'altronde "Italians do it better". Anche nel doppiaggio.