Fino alla fine del primo decennio del XXI secolo le Serie Tv facevano parte di una piccola nicchia televisiva. Erano un semplice passatempo di serie B rispetto ai grandi maestri cinematografici, di cui in realtà non si parlava molto e quando si trovava qualcuno che condivideva la nostra stessa Serie Tv era amore, un po' come quando trovi un tuo compaesano all'estero.
I film, da Rossella O'Hara in avanti, hanno sempre dominato la scena impadronendosi di poco meno di un secolo di storia.
Tuttavia da questo secondo decennio del XXI secolo le cose sono cambiate drasticamente.
Come ci ricorda Sheldon Cooper, iniziare una serie televisiva oggi equivale a un impegno a lungo termine che non si può e non si deve prendere con leggerezza.
Mentre chi guardava Buffy (di cui vi ho raccontato qui), Streghe o Friends si poteva permettere, almeno in principio, di guardare un episodio una tantum, ora non possiamo più godere di tale privilegio.
In questi ultimi anni le Serie Tv si sono trasformate da passatempo di serie B a relazione stabile che ci costringe  costantemente a compromessi, mal di pancia e rischi che un tempo non potevamo neanche immaginare.
Lentamente i grandi esperti di cinematografia sono stati sostituiti da quei pazzi seriali (noi) che nel tempo si sono abituati a tirare le fila di un discorso che si dipana negli anni accompagnandoci nella nostra crescita e in un certo senso nella nostra vita.
Andare al cinema, guardarsi un film sdraiati su un divano è qualcosa che possiamo fare con leggerezza, confortati dal fatto che tutto ciò che deve accadere accadrà nell'arco di un paio d'ore. La storia si conclude lì senza conseguenze a lungo termine.
Guardiamo un film per passare il tempo, per rilassarci.
Un po' come quando finiamo al pub con gli amici e il barista un po' scemo ci offre da bere. Non ci costa nulla fargli un sorriso in più, flirtare senza impegno e passarci la serata. E se anche ci fosse un post serata lo prendiamo con leggerezza perché lì inizia e lì finisce, e in un qualche modo è confortante sapere che l'indomani andremo avanti con la nostra vita come se niente fosse.
Ma se con quella persona ci piace parlare, chiacchierare e raccontargli di noi, e ci piace ascoltarlo e vorremo sapere qualcosa in più di lui, se gli diamo il numero e aspettiamo con ansia un suo messaggio, allora cominciano i problemi.
Quando iniziai Sons of Anarchy (esperienza che vi ho raccontato qui) lo feci quasi con superficialità. Me la presentarono dei colleghi come La serie da guardare assolutamente, una serie in grado di farmi innamorare. Io ero anche più che scettica ed effettivamente non avevo alcuna intenzione di iniziare un'altra Serie Tv. Ma una volta conclusosi il primo episodio mi resi conto che c'era qualcosa che impregnava quelle scene in grado di comunicare alla mia anima. E così, nonostante lo scetticismo e la stanchezza, accettai il secondo appuntamento, poi il terzo, e in men che non si dica mi ritrovai impegnata giorno e notte con Jax, Tara, Gemma, Opie e tutti gli altri.
Cominciai a permettere a Sons Of Anarchy di penetrare nella mia vita e gli permisi di conquistarmi.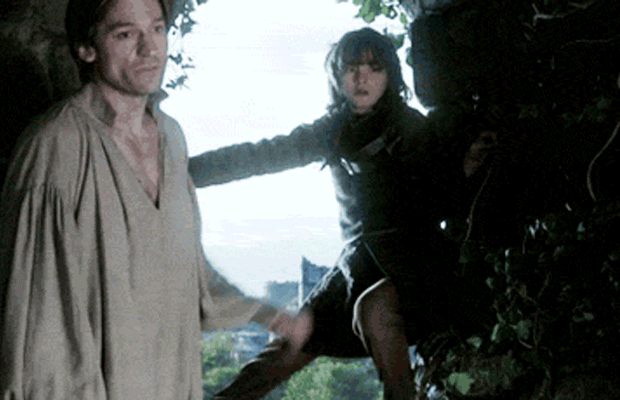 Con Game of Thrones accadde anche di peggio. La incontrai per caso una sera di aprile di qualche anno fa. Ero in piena sessione esami e dalle distrazioni cercavo di tenermi ben lontana. Poi in una delle pause studio andai al solito divano con qualcosa da sgranocchiare e successe la magia. Nel momento in cui Jaime spinse Bran giù dalla torre spezzata capii che ero ormai fottuta. Ci sono quei fortunati che incrociano un paio di occhi in un pub e capiscono immediatamente che quella sarà la persona che gli fotterà il cuore, e così è stato per me e Game of Thrones.
È bastata un'occhiata e il mio cuore ha preso a battere.
Il fatto saliente che accomuna le Serie Tv e relazioni a lungo termine è che entrambe cominciano per caso, quasi con leggerezza e spesso con una base di scetticismo latente. In entrambi i casi ci ritroviamo a dover crescere con i personaggi: li vediamo evolversi, cambiare, e ci rispecchiamo in loro crescendo a nostra volta, mutando i nostri gusti e le nostre esigenze. Siamo certi che prima o poi ci sarà una fine che ci lascerà soli e dispersi nel mondo, e ovviamente la ferrea sicurezza che ci deluderanno e ci faranno soffrire più di una volta.
Esattamente come per una relazione, ci ritroviamo sempre più spesso a parlare di lei con gli amici, vogliamo presentarla loro e speriamo sempre che approvino. Desideriamo condividere con il mondo, anzi no, abbiamo bisogno di condividere con il mondo le nostre congetture, i nostri timori e tutta la nostra tempesta interiore. Ci ritroviamo schiavi di un sentimento che sappiamo deleterio e senza alcuna speranza, e tante volte ci ritroviamo a tirare per le lunghe qualcosa che ormai ha trovato la sua fine.
E allora perché cavolo perseveriamo nell'errore?
Una risposta sensata a questo quesito probabilmente non esiste e non esisterà mai, e, mentre con le relazioni abbiamo quanto meno la scusa della riproduzione, con le Serie Tv l'unica spiegazione possibile è che siamo masochisti e dipendenti sia dal dolore che dal piacere che provocano.
E infatti che cosa facciamo ogni volta che terminiamo una serie televisiva che ci ha accompagnato per settimane, mesi o addirittura anni?
Ci consoliamo con qualcosa di più semplice, di più leggero e senza impegno e ci lasciamo gratificare dalla completezza di un film che inizia e finisce senza costringerci a una dannazione di lungo periodo.
E poi sapete cosa succede? Il più grande errore di tutte le grandi storie d'amore: il Revival.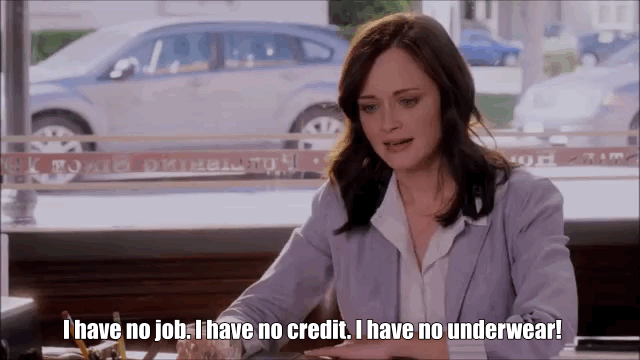 È stata una bella storia, è durata anni e poi è finita come finiscono tutte le cose. Dovremmo serbarne per sempre il meraviglioso ricordo in grado di scaldarci il cuore in quelle sere in cui ci sentiamo soli. Ogni tanto ci sta una ripassatina perché dopotutto siamo esseri umani, deboli alle tentazioni. Rivedersi un episodio ogni tanto non può essere così grave, tanto sappiamo già come andrà a finire.
Ma il revival no ragazzi, quello sì che è sbagliato.
Così come rimettersi con un ex non è mai una grande idea, anche il revival comporta un grande rischio. Cercare di resuscitare qualcosa di morto da tempo significa molto spesso di privarlo della verve del passato con aspettative fin troppo alte per essere appagate.
A meno che non si tratti dell'accoppiata Cristo/Lazzaro è bene lasciare morto ciò che è morto, ed evitare il rischio di trovarsi con uno zombie nel letto.