# #
Una Serie Tv è prima di tutto una storia e come tale va raccontata al meglio
Diversamente da un romanzo, dove quasi l'unica cosa che conta è la capacità dello scrittore di organizzare la storia e di renderla su carta, in una Serie Tv tanti sono i fattori che contribuiscono al successo o al fallimento di una serie: il casting, la regia, il budget, il settore degli effetti speciali…
# #
Eppure, nessuno di questi da solo può bastare, perché ce n'è un altro da considerare, un fattore che è addirittura fondamentale: la sceneggiatura. Che è poi un vero e proprio biglietto da visita per la serie, dato che è la sceneggiatura a essere presentata alla produzione e al network.
Una buona o una cattiva scrittura alle volte fa addirittura la differenza sull'effettiva messa in produzione di tale serie (tante, tantissime serie, infatti, ogni anno non vedono nemmeno l'ombra di un set perché bloccate proprio in fase di scrittura!!)
# #
Chiarito questo, vediamo insieme quali possono essere considerate le migliori Serie Tv del 2016 a livello di sceneggiatura
1. THE MAN IN THE HIGH CASTLE (SECONDA STAGIONE)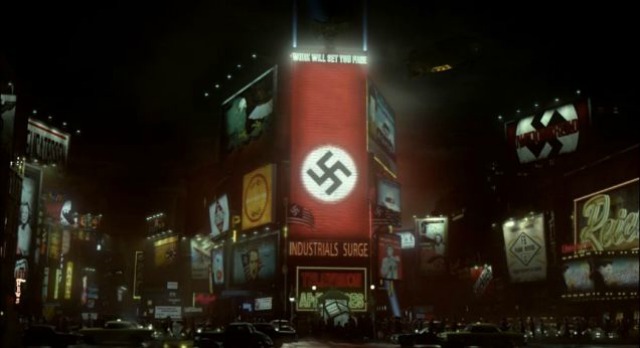 Per chi non conoscesse questa piccola perla targata Amazon, consiglio di recuperarla (qui ne abbiamo parlato meglio)
È una serie che si basa – liberamente – sul romanzo distopico La svastica sul sole di Philip K. Dick.
Ambientata in una San Francisco occupata dai Giapponesi, dopo che i Tedeschi hanno vinto la Seconda Guerra Mondiale, la vicenda inizia quando Juliana Crain, una giovane donna che convive con un uomo di antica discendenza ebraica, riceve una borsa dalla sorella, prima di assistere impotente alla sua uccisione. Juliana scoprirà che nella borsa c'è un cinegiornale che mostra la vittoria degli Alleati…
La seconda stagione riprende tutte le fila lasciate in sospeso nella prima, senza tralasciare o dimenticare niente, anzi riuscendo a incrementare addirittura la tensione senza mai sfociare nel banale o nel ridicolo. I personaggi vengono approfonditi e la loro evoluzione è coerente.
Insomma, direi che si aggiudica il podio di serie meglio scritta del 2016. In attesa della terza stagione…