#6 Ma voi americani sapete cos'è
lo streaming abusivo?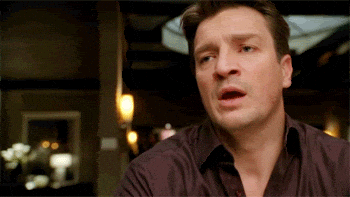 Se in America le serie vengono trasmesse in televisione, siamo veramente sicuri che gli americani sappiano usare lo streaming?! E pur vero che non esistono soltanto le serie americane, ma loro hanno il monopolio dell'ambito seriale.
E le serie prodotte in altre nazioni vengono trasmesse in America, nella maggior parte dei casi, quasi subito dopo essere state mandate in onda nel paese originale. Sono all'avanguardia e lo dimostrano così.
#7 Se sapete cos'è, come lo utilizzate, quali serie vedete grazie allo streaming?
In parte lo abbiamo già immaginato. Lo utilizzano forse per rivedere alcune puntate di alcune serie in particolare.
Oppure, sfruttano lo streaming per serie prodotte in altri paesi.
E qui è necessario riportare un esempio che ci sta perfettamente:
I Medici…
Per una volta abbiamo fatto centro. Con I Medici. A conferma del fatto che con le giuste risorse e con il giusto cast anche l'Italia riesce a dare il meglio di sé.
#8 Qual è secondo te la Serie Tv americana scritta meglio?
La scelta non è difficile, ma impossibile! Troppe, ce ne sono veramente troppe da poter citare.
Ma ci sono degli esempi oggettivi che sicuramente verrebbero presi in considerazione dall'Addicted americano, come per esempio il pluripremiato Game of Thrones, che ormai con gli Emmy ha fatto l'en plein, oppure Sons of Anarchy, diventato baluardo della storia seriale americana.
Ma questi sono solo due degli esempi che potrebbero essere fatti per elogiare la bravura degli autori di serie americane.

#9 Quella invece scritta peggio?
Anche qui intervengono i gusti personali e non ci sono, non possono esserci, dati oggettivi su cui basarsi. La domanda di conseguenza andrebbe ad indagare quelle serie che hanno riscosso meno successo negli States, ma anche in questo caso l'opinione non può estendersi all'ambito generale.
Sarebbe comunque interessante sapere cosa ne pensa un americano e quali sono, secondo la sua opinione, quelle che non sono all'altezza.