# #
La morte di un personaggio seriale può avere due conseguenze: un sospiro di sollievo generale per essercelo finalmente tolto di torno oppure una morte interiore lenta e inesorabile che può persino portarci a rivalutare la Serie Tv stessa.
# #
Quante volte vi sarà capitato di dire: "Adesso non la guardo più". Poi magari ci avete ripensato. Ma già il fatto stesso che abbiate avuto questo pensiero fa capire l'importanza che il personaggio ha rivestito per voi all'interno della storia. Ci sono delle morti che non sarebbero mai dovute avvenire. A volte capitano per motivi esterni alla narrazione (l'abbandono di un attore, un'incomprensione con il creatore) ma altre volte si tratta di una scelta deliberata. Soprattutto negli ultimi tempi la morte di un personaggio è diventata un utile espediente narrativo per risolvere una trama complicata, far salire gli ascolti o entrambe le cose.
La morte stagionale viene adoperata come colpo di scena per suscitare un certo effetto nel pubblico. Ci sono Serie Tv che fanno della morte dei propri personaggi uno standard. 
Attenzione!!! Questo articolo contiene SPOILERS sui seguenti telefilm: Game of Thrones, The Walking Dead, Grey's Anatomy, The 100, Pretty Little Liars
1) GAME OF THRONES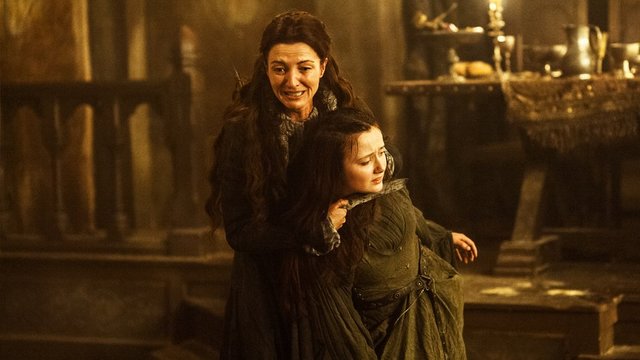 # #
Nel libro avvengono numerose morti ma in qualche modo sono giustificate dal contesto, nella Serie Tv la situazione è un po' diversa. Man mano che lo show ha cominciato ad allontanarsi dal materiale di origine, non solo gli sviluppi narrativi sono spesso forzati e contraddittori ma anche le morti sono diventate innumerevoli e un tantino superflue. Anzi, potremmo anche dire che la morte dei personaggi sia stata utilizzata come una carta buona per ogni occasione, un espediente per risolvere una situazione nella maniera più semplice possibile.
Prendiamo ad esempio la morte, o meglio l'uccisione della principessa Shireen ad opera del suo stesso padre, Stannis Baratheon, che decide di sacrificare la piccola su consiglio della sacerdotessa rossa Melisandre. La scelta del re è dettata dalla necessità di portare avanti l'accampamento bloccato dalla neve ma è una scelta che non può essere giustificata in alcun modo e che avviene, tra l'altro, in maniera del tutto incoerente con quello che è il personaggio di Stannis delineato sino a quel momento.