2) The End of the F***ing World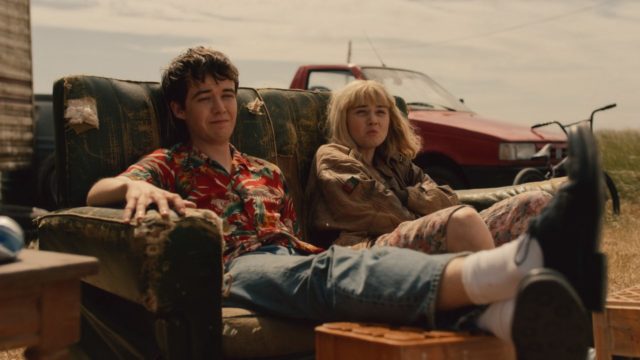 Due adolescenti disadattati, una storia d'amore che pare quasi impossibile e una fuga attraverso le cittadine della Gran Bretagna.
The End of the F***ing World è una Serie Tv che parla di amore in modo diverso, ponendo al centro non la coppia perfetta, bensì due ragazzi problematici ma ugualmente desiderosi di sperimentarlo. L'amore più puro, senza pregiudizi, quello che porta ad accettare l'altro nonostante i suoi mille difetti e stranezze, è questo il vero fulcro della Serie. Un must-see per gli innamorati di ogni età.
Non voglio dirvi che consigliare questa Serie Tv sia come donare direttamente il proprio cuore, ma poco ci manca! Se non siete troppo sicuri dei vostri sentimenti, magari conservatela per le grandi occasioni.