Estate per un Series addicted significa solo una cosa: recuperare le Serie Tv con cui si è rimasti indietro e cercarne di nuove in attesa della stagione autunnale.
Cosa c'è di meglio di una Serie Tv poco conosciuta che però merita tantissimo?! In questo articolo, ho cercato di consigliarvi le più sconosciute di vario genere, trama e lunghezza ma tutte rigorosamente nuove. Sono piccoli gioiellini alla loro prima stagione: chi già esplode in un tripudio di magnificenza e chi sta ingranando piano piano, puntata dopo puntata. Non saranno dei colossi, ma hanno ancora molta strada davanti. Potrebbero stupirci, come anche deluderci.
Sicuramente, sono dei Must estivi da guardare con una coppa di gelato o una birra ghiacciata in mano. Pronti a tuffarvi in queste nuove Serie Tv?
1) Burden of Truth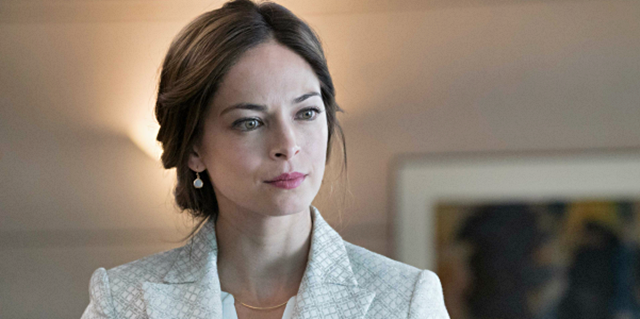 Dopo le esperienze in Smallville e La bella e la bestia, Kristin Kreuk passa a un ruolo molto meno teen: è infatti la protagonista di questa miniserie canadese, The Burden of Truth. Inedita in Italia.
La giovane protagonista, rampante avvocato di nome Joanna Hanley, lavora con il proprio padre, David Hanley (Alex Carter), nello studio di famiglia. Ella è abituata a gestire casi particolarmente delicati, ma molto remunerativi. Durante uno di questi casi, Joanna viene mandata nella piccola cittadina di Millwood, sua città natale, per proteggere gli interessi di una grande casa farmaceutica. Quest'ultima è accusata di essere responsabile di una strana malattia che ha colpito alcune liceali dopo la somministrazione di un loro vaccino.
A prendere le difese delle giovani vittime, Joanna trova un vecchio compagno di scuola, Billy Crawford (Peter Mooney), un valente ma inesperto avvocato che si trova nella difficile posizione di dover affrontare un nemico molto più grande di lui. Lo show è un legal drama ben sviluppato, in grado di soddisfare gli amanti del genere e non solo. Seppur incentrata sulla protagonista, la serie cambierà totalmente direzione rispetto a quanto mostrato nel pilot e scatenerà scoperte scioccanti sul passato di Joanna, mettendo in discussione tutto quello in cui lei ha sempre creduto.