Nel corso degli anni, in linea di massima, la struttura delle serie televisive è cambiata a vista d'occhio anche a causa del boom delle piattaforme streaming, che hanno inciso su una nuova forma di distribuzione.
In questi primi quattro mesi del 2020, tra le tipologie di show che hanno fatto maggiormente parlare di sé – sui vari servizi streaming – sono senza ombra di dubbio le miniserie: show composti da un minimo di 2 a un massimo di 10 episodi in totale. Una struttura compatta, pensata al fine di raccogliere la narrazione in un arco più stretto e, molte volte, in grado di offrire al telespettatore più ritmo e colpi di scena ravvicinati.
A causa dell'effetto lockdown portato dalla pandemia da coronavirus, molti abbonati ai servizi streaming si sono imbattuti in selvagge maratone di serie televisive che, nel corso di questi mesi, sono passate un po' in sordina non brillando in modo eccelso.
Abbiamo dunque raccolto le dieci (mini) serie tv del 2020 che hanno fatto compagnia – anche se brevemente – a numerosi telespettatori secondo TV Time!
10) The Act
Distribuita da Hulu, The Act è una serie tv dal genere antologico, creata da Nick Antosca e Michelle Dean; le otto puntate si basano su eventi realmente accaduti, ovvero gli avvenimenti riguardanti l'omicidio di Dee Dee Blanchard. Nel ruolo di quest'ultima vediamo l'attrice Patricia Arquette.
9) Chernobyl
Chernobyl è una miniserie prodotta in collaborazione fra HBO e Sky, che l'ha distribuita nell'estate del 2019. In cinque puntate viene raccontata, dopo oltre trent'anni, la portata devastante dell'incidente nucleare che si verificò nell'Ucraina sovietica il 26 aprile 1986. Viene rivelato nel corso degli episodi come e perché il disastro si è verificato, raccontando le vicende degli eroi che hanno dato il loro contributo per arginare i danni dell'esplosione a costo della loro vita.
8) Self Made: Inspired By The Life of Madam C.J. Walker
Questa serie tv del 2020, composta da quattro puntate, vede nel ruolo di protagonista l'attrice Octavia Spencer; distribuita dalla piattaforma Netflix, tra i produttori esecutivi spunta anche il nome del campione NBA LeBron James. Self Made racconta la storia della pioniera della cura dei capelli afro, ossia Madam C. J. Walker, e di come superò l'ostilità di inizio secolo, rivalità e matrimoni tumultuosi, diventando la prima milionaria di colore.
7) Steven Universe Future
Disponibile su Netflix l'epilogo creato da Rebecca Sugar per Cartoon Network.
La serie si concentra sulle conseguenze degli eventi di Steven Universe, in cui umani e Gems coesistono in armonia dopo la fine della guerra tra Crystal Gems e Homeworld. Senza le minacce dei Diamonds o di Gems corrotte, Steven deve affrontare le sfide quotidiane ancora presenti nella sua vita (relativamente pacifica) e mettere in discussione i suoi nuovi obiettivi di vita.
6) Watchmen
Ebbene sì: Watchmen, al momento, è considerata una miniserie. Creata da Damon Lindelof e ispirata all'omonima serie di fumetti, la serie è un sequel ambientato trent'anni dopo le vicende del fumetto, incentrata sia su nuovi personaggi che su vecchi protagonisti. Attualmente non c'è nessuna notizia riguardo una seconda stagione che, secondo il responsabile della programmazione HBO, non sarebbe fattibile senza il coinvolgimento di Lindelof.
5) The Bonfire of Destiny
Al quinto posto troviamo una miniserie ispirata anch'essa a fatti realmente accaduti. Questa racconta di un incendio devastante nel 1897 a Parigi che lascia tre donne sconvolte dal tradimento, dall'inganno e dal tumulto romantico. The Bonfire of Destiny è una serie francese di sole otto puntate che potrete reperire facilmente sulla piattaforma Netflix.
4) Unorthodox
Senza ombra di dubbio questa mini serie tv del 2020 è l'argomento del momento. Unorthodox, rilasciata nel mese di marzo, è stata creata da Anna Winger e Alexa Karolinski e si basa sull'autobiografia del 2012 di Deborah Feldman, ex ortodossa. La scoperta, in quattro puntate, di una storia di rinascita con un'attrice a dir poco fenomenale: Shira Haas.
3) Unbelievable
Al terzo posto sul podio troviamo Unbelievable: anch'essa composta da sole otto puntate, è ispirata a fatti realmente accaduti. Un'adolescente dichiara di essere stata stuprata, salvo poi ritrattare subito dopo. Nonostante ciò, due investigatrici dubbiose sul caso conducono ulteriori indagini per scoprire la verità. Malgrado sia una serie rilasciata già nel 2019, molti spettatori l'hanno riscoperta solo in questi primi mesi del 2020.
2) Tiger King: Murder, Mayhem and Madness
Per diverse settimane, in molti non smettevano di parlarne: questa miniserie di Netflix narra le vicende di Joseph Allen Maldonado-Passage, noto come Joe Exotic, criminale statunitense ed ex operatore di zoo, nonché proprietario del Greater Wynnewood Exotic Animal Park in Oklahoma e accusato di abuso e sfruttamento di animali esotici e selvatici.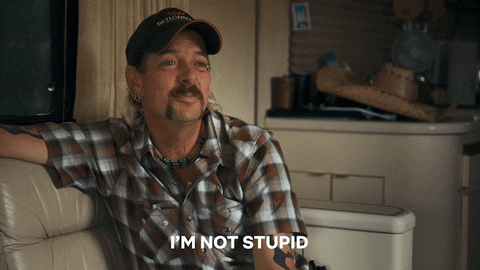 1) The Stranger
Questa miniserie da otto episodi si piazza sul podio della classifica. Lo show si basa sull'omonimo romanzo dell'autore Harlan Coben del 2015. Una sconosciuta (Hannah John-Kamen) racconta a un uomo un segreto riguardo la moglie, cambiando la sua vita apparentemente perfetta.
Arrivata sulla piattaforma Netflix alla fine di gennaio, vede come protagonisti Richard Armitage, Siobhan Finneran e Jennifer Saunders.