Le serie tv non sono solo un piacere edonico, ma anche l'occhio vuole la sua parte ed è inutile negarlo: la prestanza di un attore cattura sempre la nostra attenzione e svolge un ruolo attrattivo fondamentale. Individuare solo 20 attori più belli delle serie tv è stata un'impresa ardua e prima di scoprire i giovani rampolli più attraenti, bisogna comunque sottolineare che molti sono rimasti esclusi e che quando si parla di bellezza entra in gioco la soggettività di ognuno. Preferenze, gusti personali incidono, ma spesso siamo anche influenzati dal personaggio che incarnano. Ciononostante, abbiamo cercato di essere il più imparziali possibili, quindi ora bando alle ciance e…
Rifatevi gli occhi con gli attori più belli delle Serie Tv!
1) Tom Ellis
Iniziamo con il botto e l'atmosfera comincia fin da subito a scaldarsi! Sì, perché il Diavolo ha appena fatto il suo ingresso e noi siamo già tutte pronte e a gettarci tra le fiamme dell'Inferno pur di stare con lui. L'ammaliante Tom Ellis è sicuramente uno dei sex simbol più in voga dell'ultimo periodo, grazie anche al suo seducente ruolo in Lucifer che gli ha fatto guadagnare grande fama. La bellezza di Tom Ellis non necessita presentazioni e il viso scaltro e ammaliatore (e il fisico scolpito!) hanno conquistato anche chi non ha ancora avuto il piacere di conoscere il suo alter ego Lucifer.
2) Charlie Hunnam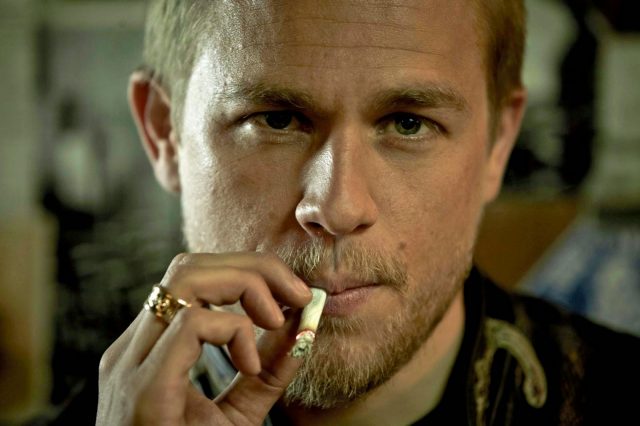 Famosissimo per la sua interpretazione in Sons of Anarchy, Charlie Hunnam non poteva non rientrare tra gli attori più belli delle serie tv. Il viso angelico, gli occhi azzurro cielo e i capelli biondi, uniti al fascino del tenebroso, l'aria da teppista indomito e del beffardo provocatore, creano un'aura irresistibile alla quale non è possibile sfuggire. Rimanendo in termini biblici, appare come un angelo vendicatore dal sorriso amichevole. Tutte caratteristiche che traspaiono anche dai suoi ruoli nel mondo cinematografico e che lo rendono assolutamente provocante.
3) Henry Cavill
Da Superman a Geralt di Rivia, Henry Cavill ci ha catturati con il suo sguardo penetrante e le mascella scolpita. E non si tratta solo del viso dai tratti duri e marcati, ma dobbiamo riconoscere che anche il suo fisico perfetto ha attirato la nostra attenzione: muscoli pronunciati, definiti, da continuo allenamento. Nei suoi ruoli appare quasi sempre impassibile e fermo, ma quando Henry Cavill è in giro, beh, siamo noi che non riusciamo a contenerci!
4) Jason Momoa
Jason Momoa: serve aggiungere altro? Altro che non sia già stato detto e ridetto? Sì. Perché l'attore interprete di Aquaman è l'uomo perfetto. Selvaggio nell'aspetto, eppure sempre curato. Enorme per la sua stazza, ma anche premuroso e delicato verso la famiglia e attento con le persone che ha intorno. C'è bisogno poi di porre l'accento sulla cicatrice che ha sul sopracciglio? Sì. Perché anche quella, insieme ai capelli lunghi e la barba curata, contribuisce a creare il viso letale, ma buono, che lo contraddistingue. Ah, e dobbiamo aggiungere qualcosa sui muscoli di Jason Momoa? No. Credo che parlino da soli.
5) Travis Fimmel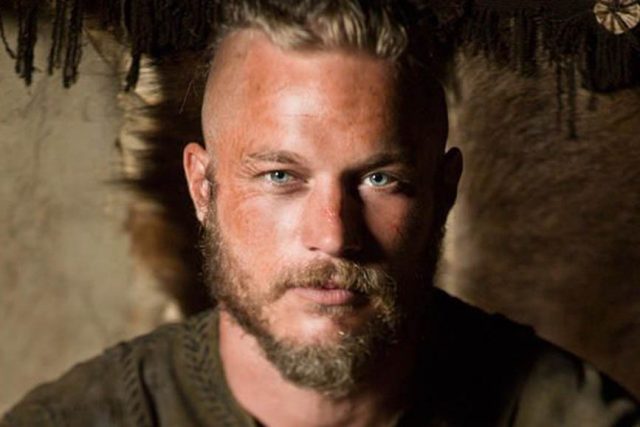 Attenzione! Re Ragnar è arrivato e noi non potremmo in alcun modo resistere a Travis Fimmel (e anche a qualche altro suo amico in lista). Biondo, occhi azzurri: un'accoppiata che per alcuni potrebbe essere banale, ma che grazie al nostro Ragnar Lothbrok non lo sembra per niente. Con un fisico perfetto, Travis Fimmel ci ha completamente rapiti e continuando a guardarlo negli occhi così chiari e profondi ci sembrerà di perderci completamente in un mare azzurro limpido.
6) Aidan Turner
Aidan Turner è il protagonista del period drama Poldark, una serie che meriterebbe più attenzione anche per l'aitante interprete che buca lo schermo con il suo charme. Riccioli neri che gli incorniciano il volto come una cascata, lineamenti definiti che hanno il sapore di tempi passati. Aidan Turner è anche noto per il suo ruolo nei film Lo Hobbit, dove ha conquistato milioni di spettatori grazie alla sua performance. Ma è anche una persona impenetrabile: la riservatezza della sua vita privata, lontana dai social media e dall'attenzione della stampa accresce la curiosità nei suoi confronti.
7) Daniel Sharman
Che interpreti Isaac il licantropo in Teen Wolf o che faccia sfoggio di potere e cultura nella Firenze del 1200 nei panni di Lorenzo de' Medici, Daniel Sharman rimane bellissimo. Affascinate e carismatico, i capelli biondo cenere si uniscono agli occhi azzurri in una combo decisamente attraente. Inoltre, Daniel Sharman è stato a lungo in Italia per le riprese de I Medici e in una recente intervista ha dichiarato: "Il mio italiano è terribile. Però voi vi fate capire sempre, anche solo dai gesti: è una cosa che amo degli italiani". Lui sì che sa come conquistarci!
8) David Corenswet
David Corenswet è una giovane promessa e una giovane bellezza. Il viso rasato, gli occhi limpidi, i tratti duri che si ammorbidiscono quando sorride. Il fisico è curato, scolpito, senza eccedere in una prepotente muscolatura. Abbiamo conosciuto David Corenswet nella serie tv The Politician, nel ruolo di River Barkley e ha subito rapito la nostra attenzione. Complice anche l'interpretazione misurata, delicata, è riuscito a farci perdere definitivamente la testa per lui. Non siete ancora convinti? Vi consiglio la visione della nuova miniserie Netflix Hollywood. Credetemi: condividerete.
9) Clive Standen
Altro vichingo direttamente dal cast di Vikings, Clive Standen interpreta lo zio Rollo. Tratti e colori diversi dal compagno Travis Fimmel, ma comunque travolgenti. Non ha nulla da invidiare ai colleghi: fa sfoggio di un fisico scultoreo, un corpo che farebbe invidia al dio Odino. E non solo, il viso fresco e l'espressione vispa catturano la nostra attenzione e la barba – lunga o corta che sia – gli conferisce quell'aspetto norreno a cui siamo abituati e che tanto ci fa sognare.
10) Ian Somerhalder
Ian Somerhalder non ha bisogno di presentazioni. L'aria di mistero che trasuda, la sfrontatezza dello sguardo e il sorriso sornione a cui non possiamo resistere. Il ruolo di Demon Salvatore in The Vampire Diaries ha sicuramente contribuito ad accentuare questi tratti della sua figura che risaltano immediatamente. E poi il connubio occhi chiari e capelli neri lucenti: si sa che è impossibile resistere. Altro che Edward Cullen, Ian Somerhalder ti apparteniamo per i secoli a venire!
11) Milo Ventimiglia
Un cult che non passa mai di moda. Milo Ventimiglia ci ha conquistati già nei lontani anni 2000, quando l'abbiamo conosciuto nei panni del ribelle, ma profondo Jesse in Gilmore Girls. E la nostra passione per lui continua ancora oggi, quando da giovane ragazzaccio si è trasformato in premuroso padre di famiglia nella serie tv This Is Us. Attore poliedrico, affascinante e carismatico. Una bellezza senza tempo la sua, inutile che cerchiate di farci cambiare idea.
12) Dylan O'Brien
Una bellezza un po' più teen, ma sempre e comunque intramontabile. Dylan O'Brien si è fatto conoscere nei panni dell'adorabile Stiles Stilinski in Teen Wolf e da allora abbiamo perso la testa per lui. Certo, nella prima stagione in particolare forse poteva sfigurare di fronte ai muscoli del compagno Tyler Posey. Ma in realtà ci ha fatti innamorare fin da subito. E dopo abbiamo continuato a seguirlo: ogni volta restiamo incantati dagli occhi vispi e dal sorriso fiducioso di Dylan O'Brien, dalla semplicità che mostra nell'aspetto da tipico "ragazzo della porta accanto" e dalla gentilezza dei tratti. Impossibile non inserirlo tra gli attori più belli delle serie tv.
13) Darren Criss
Ah, il nostro Darren Criss. Carismatico, aitante, talentuoso. Da sempre paragonato al principe Eric del film di Disney La Sirenetta… e possiamo mai negarne la somiglianza? Capelli ricci e neri e sguardo seducente e ammaliante. L'abbiamo visto nel ruolo del impomatato Blaine Anderson in Glee e già allora non potevamo non riconoscere la sua bellezza, soprattutto quando canta suonando il pianoforte. La dolcezza del personaggio e della sua storia d'amore con Kurt ci ha fatti innamorare e questa nostra passione non si è esaurita con la fine della serie, ma persevera negli anni.
14) Tom Hardy
La lunga carriera di Tom Hardy nel mondo del cinema e delle serie tv testimoniano la sua versatilità e doti recitative, che meritano di essere menzionate. Il suo fascino è venuto fuori anche nella serie tv Peaky Blinders, dove interpreta il carismatico – e opportunista – Alfie Solomons. Lo sguardo enigmatico già proprio di Tom Hardy è proprio anche del suo personaggio, calato nell'aria di mistero che circonda un po' l'attore. Sguardo torvo, sorriso beffardo e un fisico muscoloso e ben piazzato sono gli ingredienti principali della portata "Tom Hardy".
15) Matt Bomer
Che dire del nostro Matt Bomer così seducente in giacca e cravatta? Si sa, l'ambizioso uomo d'affari, scaltro e spregiudicato, ha sempre avuto presa sul pubblico e se a questo aggiungiamo una buona dose di ironia e di buone intenzioni il risultato è fortemente intrigante. Matt Bomer in White Collar è questo risultato e nella vita reale conserva quella disinvoltura che ci attrae grazie anche alle fattezze, sguardo magnetico e viso squadrato.
16) Cillian Murphy
Cillian Murphy non poteva mancare tra gli attori più belli delle serie tv. Forse non affascinante, ma fascinoso, carismatico. I suoi tratti duri potrebbero non piacere a un primo sguardo, ma la sua interpretazione in Peaky Blinders eliminerà ogni remora. Il viso scavato, con zigomi e mascella prominenti calzano alla perfezione al suo Thomas Shelby e gli conferiscono un'aria decisa e solida. Ma non fatevi ingannare, dietro i lineamenti affilati si nasconde un animo buono e irresistibile.
17) Cole Sprouse
Cole Sprouse ha rubato i nostri cuori quando eravamo piccoli e guardavamo Zack e Cody al Grand Hotel e d'allora non ce li ha più restituiti. Non importa quanti anni siano passati, i fratelli Sprouse continuano ad affascinarci e risvegliano in noi il desiderio di appendere loro poster alle pareti. Dal biondo, Cole Sprouse è passato al nero e poi al castano scuro, mantenendo lo sguardo ammaliatore e il viso spigoloso, ma dai tratti aggraziati. E poi, come non innamorarci nuovamente di lui nei panni di Jughead Jones in Riverdale?
18) Kit Harington
Kit Harington ha quell'aria da sexy boscaiolo che affascina sempre. L'abbiamo visto guerriero redivivo in Game of Thrones, dove ha fatto sfoggio del suo fisico marmoreo che ha mandato in visibilio numerosi fan. Il punto di forza di Harington, però, non è soltanto l'aspetto esteriore, ma anche il carattere ironico ed estroverso che contribuisce ad accrescere la sua popolarità e a renderlo ancora più… appetibile. Nonostante qualche critica, Jon Snow occupa un posto speciale nel nostro cuore.
19) Jack Falahee
Una bellezza comune quella di Jack Falahee, l'attore conosciuto per la parte di Connor Walsh in How to Get Away with Murder, eppure che riesce in breve a far breccia nel nostro cuore. Trasuda sicurezza da ogni poro. Curato, con un corpo snello e asciutto. Non possiamo non farci influenzare dal suo ruolo, dove l'abbiamo visto prima playboy ambizioso e senza scrupoli e poi partner innamorato e premuroso del tenero Oliver. E si sa, non sappiamo resistere alla storia di un duro che grazie all'amore si addolcisce.
20) Stephen Amell
Dulcis in fundo, lui: Stephen Amell. Che ha scoccato la freccia come Cupido e ci ha fatto perdere la testa per lui. E d'altro canto come avremmo potuto resistergli? Notate il sorriso e l'espressione accattivante ed estroversa. E poi, nella serie tv Arrow in cui è protagonista, Stephen Amell sfoggia un fisco statuario che non passa certo indifferente. A conferma di questo, la partecipazione agli incontri di WWE. Devo avvisarvi, però, che Amell non è più sulla piazza da un po': è fidanzato dal 2012. Un minuto di silenzio per tutti coloro che avevano riposto speranze.