Finire una serie tv, lo sappiamo, è sempre difficile (soprattutto per quelle che citeremo: Scrubs, Breaking Bad, Sons of Anarchy). Ti avvicini a quel momento sapendo che sta per finire tutto. Vorresti sottrarti alla sofferenza, che sai già sarà devastante. Ma allo stesso tempo devi sapere, devi toglierti la curiosità che ti sta divorando come un insetto vorace.
A volte non ti accorgi nemmeno che sei prossimo alla fine, preso come sei dal binge watching compulsivo. Arrivi alla fine, stremato, ma allo stesso tempo col cuore a mille. La serie che ti ha tenuto compagnia per tanto tempo sta per finire, e per te è come dire addio a dei vecchi amici.
E poi arriva la musica, quella musica che ti fa capire che è tutto finito, che non si torna indietro, quella musica che ti saluta per sempre.
Finire una serie tv non è mai semplice, ma quella dannata musica rende tutto più difficile. E non solo perché sai che è la fine, ma perché sembra composta apposta per strapparti il cuore dal petto. Per farti piangere, per farti commuovere.
Andremo ora ad analizzare alcuni esempi di finali di serie tv per capire che ruolo gioca la musica, e perché ha questo impatto su di noi.
Innanzitutto, bisogna specificare che in massima parte l'effetto che ha su di noi il finale di una serie, e di conseguenza la sua musica, dipende da com'è. Se finisce "bene", "male", se muore il protagonista, se finisce come ci aspettavamo, se invece ci stupisce.
Sono molti i casi in cui il finale di una serie tv non solo ha soddisfatto le aspettative, ma si è dimostrato addirittura migliore di quanto ci aspettassimo. In certi casi sono diventati veri e propri casi di studio. Uno su tutti, il finale assolutamente perfetto di Breaking Bad.
Che si può dire a un finale del genere? Assolutamente nulla.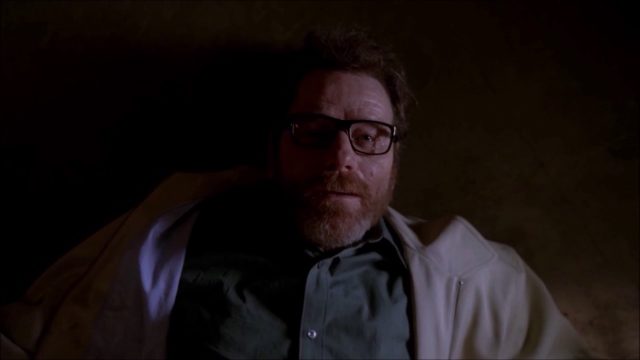 Si può solo godere e lasciarsi trasportare per l'ultima volta da un'opera eccezionale, anche nel finale. E la musica, nell'epilogo di Breaking Bad, gioca un ruolo fondamentale. Racconta gli ultimi istanti di vita di Walter White, è la parabola perfetta della sua fine.
Guess I got what I deserve
Kept you waiting there, too long my love
All that time, without a word
Didn't know you'd think, that I'd forget, or I'd regret
The special love I have for you, my Baby Blue
Baby Blue è una canzone dei Badfinger, risalente al 1971.
Le parole della canzone paiono quasi scavare nella mente di Walt, portando a galla i suoi ultimi pensieri. Il suo lavoro, la passione per esso che l'ha portato a costruire un impero della droga. Dall'assenza di rimpianto, all'accettazione di tutto ciò che comporta essere Heisenberg. E per ultimo, un pensiero al suo amore.
Just one thing, before I go
Take good care, baby, let me know, let it grow
The special love, you have for me, my Dixie dear
È forse a Skyler, alla sua famiglia, che Walt rivolge il suo ultimo pensiero prima di chiudere gli occhi per sempre? Non possiamo saperlo, e la macchina da presa ci allontana progressivamente da lui. Ma la musica è così dolorosamente perfetta che non possiamo non commuoverci. L'emozione di essere entrati nella mente di Walt un attimo prima della fine è troppa.
Se in Breaking Bad la musica dà la sensazione di entrare nel personaggio di Walt, discorso simile si potrebbe fare per quanto riguarda un altro finale che ha fatto scuola. Parliamo di Sons of Anarchy, in cui, come in Breaking Bad, assistiamo alla morte del protagonista nella scena finale.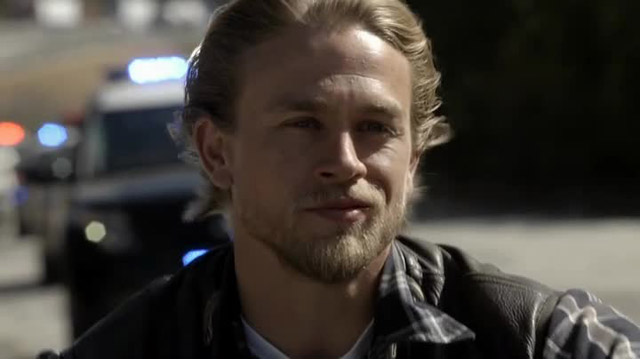 Ma il modo in cui Kurt Sutter ha pensato il finale della sua creatura va in direzione opposta a Breaking Bad. Jax, intanto, uccide se stesso consapevolmente. In quell'ultima corsa in motocicletta c'è il suo ultimo grido di libertà e la voglia di affermare la sua volontà sopra ogni cosa.
In secondo luogo, la fine di Jax non è inquadrata, rimane fuori campo, in una scelta che ha dell'ideologico e del simbolico insieme. Vediamo il suo sangue spargersi fin quasi a toccare il pane che si trova in mezzo alla strada, mentre i corvi assistono. Una scena dai forti richiami religiosi che però non avrebbe lo stesso impatto senza la sua colonna sonora.
Se in Breaking Bad noi siamo Walt, in Sons of Anarchy noi assistiamo alla fine di Jax come fossimo un angelo custode.
Come Join the Murder dei White Buffalo and The Forest Rangers rispecchia, come Baby Blue, i pensieri del protagonista. C'è il bisogno di libertà, il sacrificio che Jax fa per i suoi figli, una forte impronta poetica. Si tratta di una ballata straziante che fa da sottofondo a uno dei finali di serie più tristi e insieme più perfetti di sempre.
There's a black bird perched outside my window
I hear him calling
I hear him sing
He burns me with his eyes of gold to embers
He sees all my sins
He reads my soul
La simbologia del corvo, in Sons of Anarchy, percorre la serie come un virus silenzioso. Portatori di morte, ma anche simbolo di saggezza, oltre che viaggiatori tra il mondo dei vivi e quello dei morti, i corvi accompagnano Jax nel suo ultimo viaggio. Un viaggio che lo porta a liberarsi del peso dei suoi peccati nell'unico modo che lo renderà puro: la morte.
Come join the murder
Soar on my wings
You'll touch the hand of God
And He'll make you king
I corvi, con la loro voce, portano Jax nel regno di Dio, l'unico che può farlo re e dargli ciò che ha sempre cercato, la pace. Questa canzone è un doloroso addio alle cose terrene, agli affetti, per assumere un'altra forma, o forse scomparire del tutto. Qualsiasi cosa va bene a Jax, basta essere finalmente libero.
Bene, ora che probabilmente sarete in lacrime in un angolino, passiamo a parlare di un altro finale che ha fatto storia. Stiamo parlando di Scrubs, e del suo ultimo atto che farebbe commuovere anche i sassi.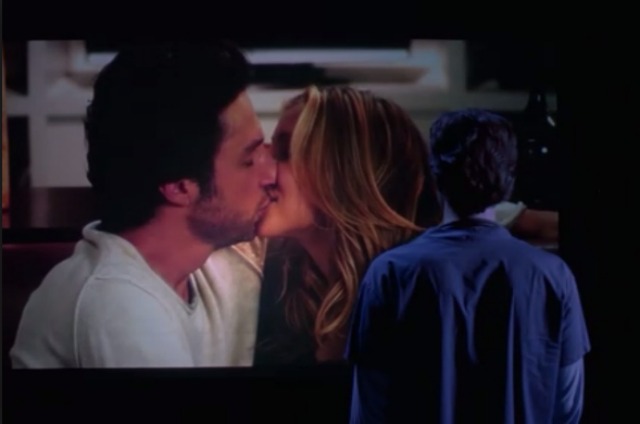 Il finale di Scrubs è un tuffo nella memoria di JD e l'ultima grande carrellata di fantasie, che mescola passato, presente e futuro. Come in un cinema immaginario, JD vede proiettato ciò che desidera, e le sue fantasie sono così vivide e colorate che commuovono addirittura lui.
Figuriamoci noi. Noi siamo in lacrime, complice anche la colonna sonora, The Book of Love di Peter Gabriel.
The book of love has music in it
In fact that's where music comes from
Some of it is just transcendental
Some of it is just really dumb
Le parole rispecchiano perfettamente Scrubs, allo stesso tempo sciocco, divertente e insieme profondo, trascendentale. Il finale di questo gioiello della tv mescola realtà e fantasia per impartirci una grande lezione.
Sogniamo in grande. Insieme al protagonista di Scrubs.
Non c'è morte, non c'è dolore in questo finale, eppure con la sua poesia semplice e genuina Scrubs riesce a scavarci qualcosa dentro e a far sgorgare le lacrime.
I love it when you give me things
And you
You ought to give me wedding rings
Il futuro di JD è lì davanti a lui, deve solo aprire gli occhi e continuare a crederci. E noi ci crediamo con lui, gli prendiamo la mano e sogniamo quello che sogna lui.
Scatole a forma di cuore, istruzioni per il ballo, cioccolatini, fiori. E anelli nuziali.