# #
Siamo mentitori e rinneghiamo tutto ciò che temiamo senza prima approfondire e scrutare la sua vera essenza. Fin dalla nostra nascita crediamo ad ogni bugia che ci viene rifilata e viviamo gioendo nella nostra esistenza senza trarre il minimo insegnamento da ciò che potrebbe realmente far conciliare corpo e anima. L'inganno della vita consiste nell'esaltare ogni singolo istante vissuto cercando l'appagamento nei beni materiali e nella fuga dai nostri lati oscuri. Ma dimentichiamo che l'immergersi in quel buio profondo sepolto nella nostra coscienza può realmente salvarci. Se è vero che il caso non esiste e che la nostra intera vita è condizionata dal volere di Dio e del Fato che egli illumina non possiamo non riflettere su ciò che dà valore ad esso. Perché in una vita di fuga dalla paura, spesa a rinnegare l'oscurità solo la nostra più antica madre può darci le risposte che cerchiamo e la pace che lottiamo per ottenere. La morte è paradossalmente l'unica cosa che riesce a dare valore ad una vita ed è il solo escamotage che permette all'anima di ristorarsi in un gelido e rivelatorio limbo.
# #
Sons of Anarchy è un ode alla morte. L'inno di gioia nell'accoglimento della nostra primordiale madre. Quella che ci guida e ci accompagna durante questa scellerata vita.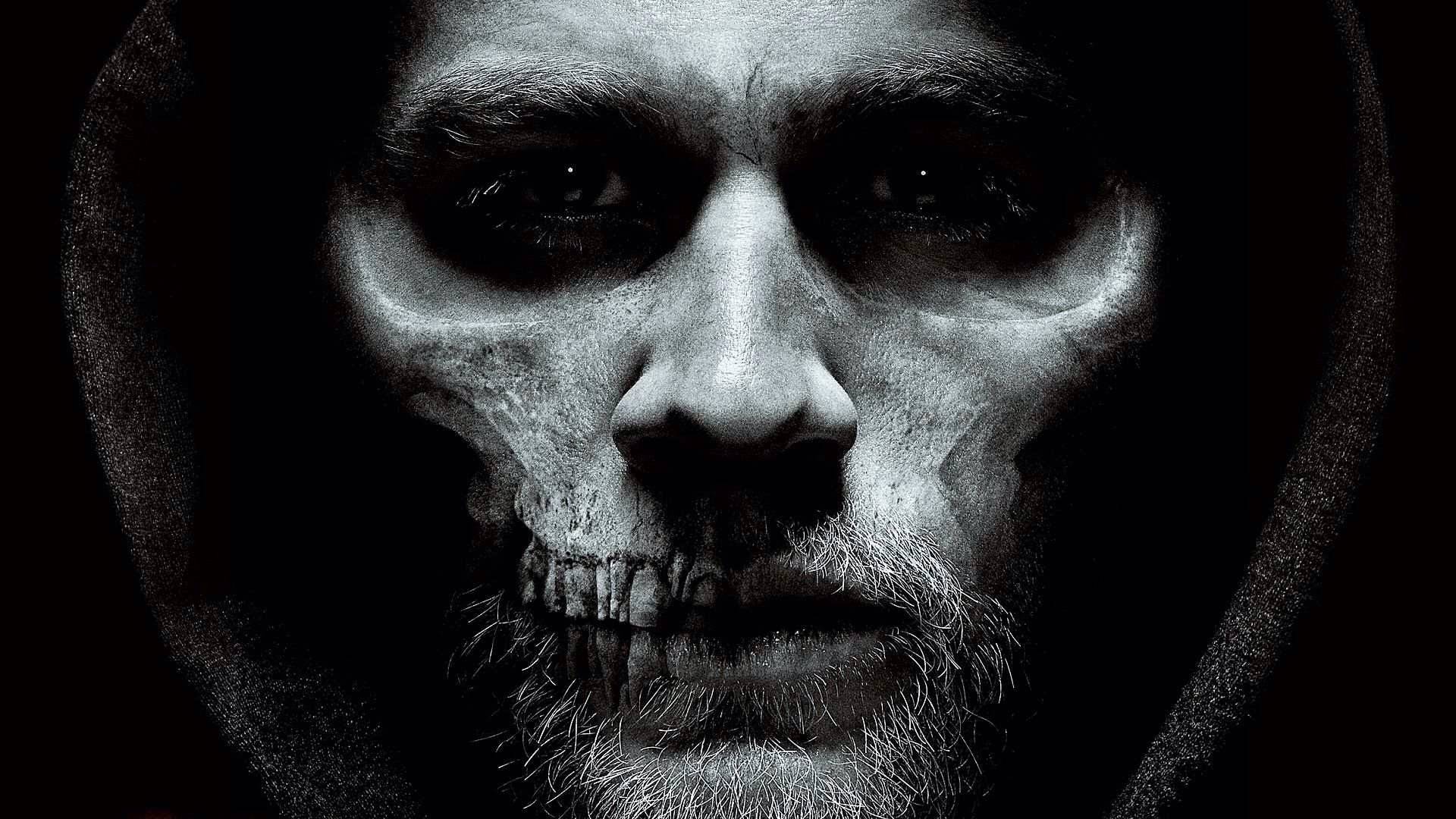 Saper abbattere il muro dell'ovvio e della realtà è una delle capacità che questa pretenziosa opera richiede a coloro che vorranno esplorarla. L'apparenza ci dice che Sons of Anarchy è la storia di un gruppo di motociclisti dediti ad una vita all'insegna del ripudio della legge in una città corrotta. L'epopea di un egoista che assoggetta la sua causa personale ad un losco gioco di potere fine all'arrivo di un traguardo. Mai definizione fu più errata. Perché SoA rappresenta la trasposizione seriale di una poesia carpita da uno dei più grandi capolavori letterari della storia: l'Amleto di William Shakespeare. Un opera senza tempo che ha avuto l'ardore di condizionare la storia della narrazione attraverso interrogativi sepolti riportati alla luce attraverso riflessioni che vanno a scavare nei più reconditi istinti dell'essere umano.
"Essere o non essere" diviene un dilemma apparentemente facile da risolvere poichè per la maggior parte di noi lo scegliere tra la vita e la morte è la più semplice delle prove.
Un quesito scontato: vivere è bello, crogiolarsi nel benessere e in uno stile di vita sfarzoso ed egoista è il piacere massimo, godere dei vizi è stupendo, e guardare il mondo che Dio ha creato per noi è impagabile. Ma se questo è tutto vero perché John prima e Jax dopo, 2 motociclisti violenti e pericolosi, hanno esitato ,facendo la scelta più dolorosa e quindi sbagliata?
# #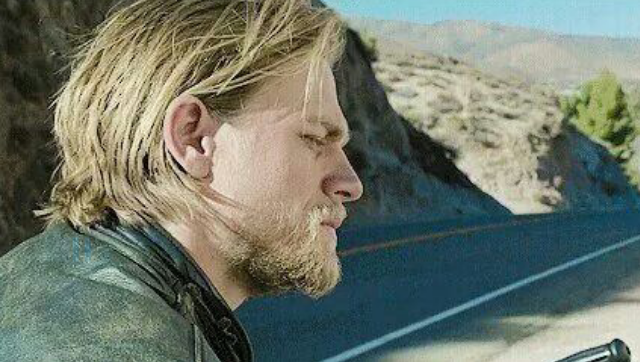 Se è vero che stiamo parlando di 2 mostri senza scrupoli com'è possibile che abbiano riflettuto anche solo per un secondo su cosa optare? Donne, sesso, soldi e famiglia non sono meglio di una fine dolorosa nel fior fiore dell'età? Tingere di rosso la strada non è allettante! Morire senza veder crescere i propri figli non è il massimo, eppure non è stato facile continuare su quella via. Perché l'essenza meschina della vita che ti illude di essere una bianca madre salvo poi rivelarsi una brutale carnefice è il più grande inganno dell'universo.
La bilateralità della nostra esistenza consiste nell'accettare un compromesso iniquo: quello di barattare la propria anima diventando un mostro per continuare a solcare questa Terra. Lasciando questo fardello ai nostri discendenti che resteranno vittime della ciclicità degli eventi e del malsano gioco della vita. Una spirale spaventosa che nasce dall'aver stipulato un patto con questa falsa madre. Non possiamo mentire a noi stessi e se non vogliamo diventare ciò che più ci spaventa dobbiamo rinunciare ai privilegi che attanagliano e illudono le nostre vite. Dobbiamo avere il coraggio di affrontare i nostri demoni e di pagare i costi che man mano ci vengono sottoposti. Dobbiamo riflettere su ciò che può guarirci senza compromettere la nostra coscienza, scegliendo anche la via che all'apparenza può sembrare più tortuosa. Perché è impossibile raggiungere la luce senza aver prima affrontato l'oscurità. Se è quest'ultima che temiamo dobbiamo imparare a conoscerla prima di sconfiggerla e se lo facciamo sarà lei a indicarci la via. Se quando la morte ci sussurra all'orecchio di non temerla, noi le diamo ascolto, capiremo la vera essenza della vita e renderemo speciale la nostra esistenza.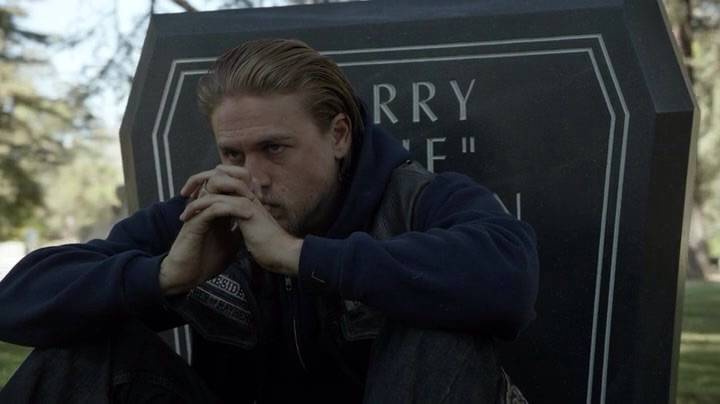 La paura della morte è il più grande inganno che l'uomo ha creato perché concedersi al suo gelido abbraccio è molto spesso l'unica via per la redenzione. Il solo ed unico mezzo che concede valore a tutta la nostra vita. L'ultimo viaggio della nostra anima nella consapevolezza che la vera madre non è l'ingannevole girandola della vita ma la frastagliata e malconcia tunica della cupa mietitrice. L'unico vero bacio è quello della morte.
Vivete sereni, gioite della vita, godetevi i vostri cari e perseverate nella ricerca della luce e nella redenzione. Sapendo che quando arriverà il vostro momento riuscirete finalmente a liberarvi dalle umane trappole e a toccare la mano di Dio. Perché, se accettate la morte quando verrà a prendervi, spiccherete il volo verso quello che avete sempre cercato.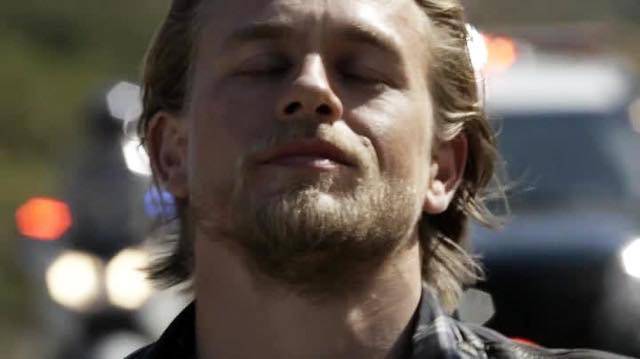 L'insegnamento più grande che quell'angelo biondo di Jax Teller ci ha trasmesso!
FOREVER SAMCRO! COME JOIN THE MURDER!
La morte è un personaggio a sè stante in Sons of Anarchy! L'unica vera protagonista di quest'opera immensa e di tutte le nostre vite!

Un saluto alla bellissima pagina To be a Samcro – Sons of Anarchy nell'anima.
LEGGI ANCHE:
Perchè Sons Of Anarchy mi ha cambiato la vita
La depressione abissale che ti assale dopo aver visto l'ultima puntata di Sons Of Anarchy
Sons of Anarchy, quando Sutter creò un virus incurabile
Il romanticismo e il titanismo in SoA, i dolori del giovane Teller.