In questi ultimi anni il mondo dell'intrattenimento sta investendo molto sull'effetto nostalgia tra remake, reboot e revival delle serie tv. Questo fenomeno ha interessato il mondo del cinema come il piccolo schermo: non si contano più ormai i revival delle serie che sono stati realizzati a cui si aggiungono quelli che sono in programma. A volte trasmettere una nuova stagione di vecchi show andati in onda diversi anni prima è un'ottima idea: permette di ottenere buoni ascolti e regala ai fan nuovi episodi della propria serie tv preferita.
Un revival molto riuscito è ad esempio quello di Will & Grace che, trasmesso quest'anno, ha avuto molto successo. Ma è necessario che il revival rispetti l'anima dello show e che non diventi una brutta copia dell'originale. I revival di Arrested Development, Prison Break e 90210, ad esempio, sono stati aspramente criticati dai fan.
Questi che abbiamo citato non sono gli unici pessimi revival delle serie tv che sono stati realizzati in questi anni, ma ce ne sono altri 5 che non hanno rispettato le aspettative
1) Melrose Place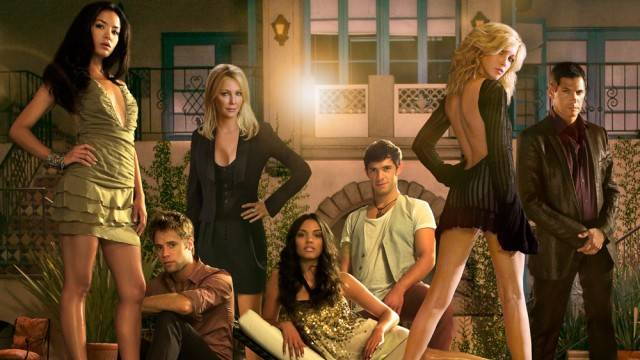 Darren Star, il genio che ha creato alcune tra le serie tv più belle degli anni '90, come Sex and the City e Beverly Hills 90210, ha firmato anche un altro show che viene talvolta dimenticato, Melrose Place. Inizialmente doveva essere una versione adulta della serie Beverly Hills 90210, ma dopo gli autori hanno deciso di renderla una serie indipendente. Nominato molte volte agli Emmy questa è stata uno degli show simbolo del decennio scorso.
Non lasciatevi però ingannare: la serie si è trasformata ben presto in una soap opera in piena regola! Ma in quegli anni in cui Dallas andava tanto di moda gli spettatori non disdegnavano la svolta presa da questo show. La serie tv è stata riproposta agli spettatori nel 2009 dalla The CW, quando ormai il gusto del pubblico era cambiato e infatti è stato un flop. La serie del 2009 non aveva grandi difetti ed era all'altezza dell'originale, ma presentava quei cliché e quegli intrecci irrealistici che risultavano un po' stantii e che il pubblico non gradiva più.
Questo è il rischio quando si vogliono realizzare dei revival di serie tv un po' datate: si finisce per costruire uno show non adatto ai tempi.