In questi ultimi anni il mondo dell'intrattenimento sta investendo molto sull'effetto nostalgia tra remake, reboot e revival delle serie tv. Questo fenomeno ha interessato il mondo del cinema come il piccolo schermo: non si contano più ormai i revival delle serie che sono stati realizzati a cui si aggiungono quelli che sono in programma. A volte trasmettere una nuova stagione di vecchi show andati in onda diversi anni prima è un'ottima idea: permette di ottenere buoni ascolti e regala ai fan nuovi episodi della propria serie tv preferita.
Un revival molto riuscito è ad esempio quello di Will & Grace che, trasmesso quest'anno, ha avuto molto successo. Ma è necessario che il revival rispetti l'anima dello show e che non diventi una brutta copia dell'originale. I revival di Arrested Development, Prison Break e 90210, ad esempio, sono stati aspramente criticati dai fan.
Questi che abbiamo citato non sono gli unici pessimi revival delle serie tv che sono stati realizzati in questi anni, ma ce ne sono altri 5 che non hanno rispettato le aspettative
1) Melrose Place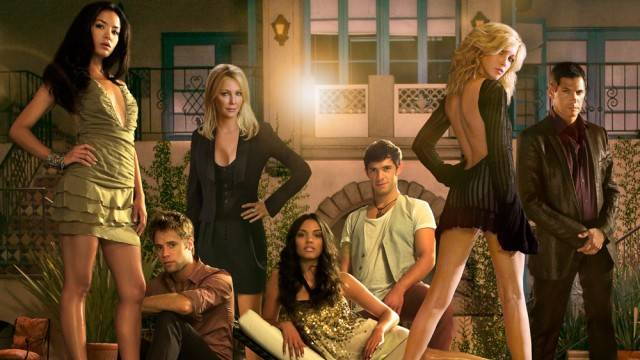 Darren Star, il genio che ha creato alcune tra le serie tv più belle degli anni '90, come Sex and the City e Beverly Hills 90210, ha firmato anche un altro show che viene talvolta dimenticato, Melrose Place. Inizialmente doveva essere una versione adulta della serie Beverly Hills 90210, ma dopo gli autori hanno deciso di renderla una serie indipendente. Nominato molte volte agli Emmy questa è stata uno degli show simbolo del decennio scorso.
Non lasciatevi però ingannare: la serie si è trasformata ben presto in una soap opera in piena regola! Ma in quegli anni in cui Dallas andava tanto di moda gli spettatori non disdegnavano la svolta presa da questo show. La serie tv è stata riproposta agli spettatori nel 2009 dalla The CW, quando ormai il gusto del pubblico era cambiato e infatti è stato un flop. La serie del 2009 non aveva grandi difetti ed era all'altezza dell'originale, ma presentava quei cliché e quegli intrecci irrealistici che risultavano un po' stantii e che il pubblico non gradiva più.
Questo è il rischio quando si vogliono realizzare dei revival di serie tv un po' datate: si finisce per costruire uno show non adatto ai tempi.
2) MacGyver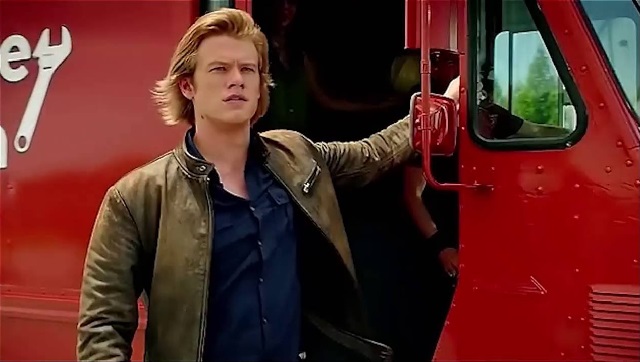 Negli anni '80 MacGyver era la serie tv più amata dai ragazzi di tutto il mondo che ogni settimana seguivano le adrenaliniche avventure dell'agente operativo della DXS. Il segreto del successo della serie tv risiedeva nel suo protagonista, un eroe ingegnoso e dal cuore d'oro. A differenza degli altri agenti segreti del piccolo e grande schermo non usava le armi, non era un donnaiolo e rispettava la legge.
MacGyver era quindi un bravo ragazzo che riusciva a sconfiggere i criminali con un coltellino e un po' di nastro adesivo.
L'ultimo episodio della fortunata serie tv è stato trasmesso nel 1992 e i fan hanno detto addio al loro eroe. Ma nel 2016 la CBS ha deciso di riportare in vita questa serie con un ambizioso revival nel quale il famoso agente è stato interpretato da Lucas Till. I produttori hanno farcito la nuova serie con diversi richiami allo show degli anni '80 ma non sono comunque riusciti a replicare il successo dell'originale. I critici l'hanno definito un revival mediocre, noioso e per nulla avvincente. Probabilmente Macgyver (ecco perchè questo revival ha rovinato i nostri ricordi d'infanzia) funzionava solo nel secolo scorso oppure semplicemente questa nuova serie non ha alcun mordente.
3) X-Files (stagione 10 e 11)
La serie tv (ecco 25 curiosità su questa serie) cardine del decennio scorso è tornata dopo ben quattordici anni nel 2016 con un nostalgico revival. I nuovi sei episodi trasmessi però sono stati decisamente deludenti e hanno fatto rimpiangere ai fan le prime stagioni dello show. Rivedere Mulder e Scully lavorare insieme nelle indagini è stato certamente emozionante e infatti il primo episodio ha avuto ottimi ascolti. Ma dopo la prima puntata che ha aperto alla perfezione la nuova stagione, dandoci modo di capire cosa fosse accaduto ai due protagonisti in questi anni, c'è stato il declino.
I fan non hanno apprezzato le gag che sono state inserite un po' forzatamente negli episodi: la puntata più criticata infatti è stata la terza dedicata alla lucertola mannara che è stata a dir poco trash. Il fatto inoltre che i due agenti Mulder e Scully abbiano lavorato per la maggior parte del tempo separati ha sicuramente fatto storcere il naso ai fan. La trama inoltre, che era effettivamente interessante, è stata raccontata in maniera fin troppo sbrigativa e il revival si è chiuso con un cliffhanger. La serie dovrebbe avere un'altra stagione nella quale non rivedremo la nostra amata Scully: ma ha senso fare dei revival delle serie tv senza gli attori principali?
4) Heroes Reborn
La NBC ha investito molto in questa miniserie del 2015, arrivando addirittura a trasmettere il primo trailer durante il Super Bowl di quell'anno. I fan erano molto eccitati al pensiero che la loro serie preferita stesse per tornare soprattutto perché il finale di Heroes non li aveva soddisfatti completamente. Ma questo revival della serie tv invece di chiarire gli interrogativi lasciati aperti dal series finale, si è soffermato su nuovi personaggi.
I creatori della serie infatti non volevano realizzare una quinta stagione, ma raccontare la storia di sei nuovi personaggi alle prese con dei poteri straordinari che non riuscivano a controllare. È stato questo forse il loro grande errore: voler creare una storia nuova con nuovi protagonisti avendo a disposizione solo una stagione di appena 13 episodi. Heroes Reborn aveva indubbiamente del potenziale che è andato però sprecato. I fan inoltre non hanno apprezzato gli effetti speciali scadenti e l'uso eccessivo del melodramma. Probabilmente avrebbero fatto meglio a finanziare una quinta stagione invece di un inconcludente revival!
5) 24: Legacy
La serie tv 24, trasmessa per la prima volta nel 2001 e andata avanti per otto fortunate stagioni, ha conquistato pubblico e critica. Sarà per questa ragione che sulla scia del successo della serie sono stati realizzati uno spin-off 24: Conspiracy e due sequel 24: Live Another Day. Nel 2016, dopo sei anni dalla fine della serie, la Fox ha deciso di produrne un revival che ha deluso le aspettative dei fan. Sostituito Kiefer Sutherland con il giovane e sconosciuto Corey Hawkins, hanno lasciato però inalterato l'impianto narrativo che aveva reso 24 una serie così adrenalinica.
Questo però non ha evitato che il revival si rivelasse un vero flop e che fosse cancellata dopo una sola stagione. Prima di tutto al protagonista di 24: Legacy mancava il carisma che aveva sempre accompagnato Jack Bauer. L'utilizzo dello split screen non dosato correttamente è andato a danneggiare anche la parte più action e gli episodi non sono più stati caratterizzati dal pathos e dall'azione della serie madre. Insomma 24: Legacy è stato un fiasco sotto ogni punto di vista e non ha saputo eguagliare la qualità dello show di Joel Surnow e Robert Cochran.