La ABC è l'emittente televisiva più importante del mondo dell'intrattenimento e ci ha regalato tante splendide Serie Tv. Qui sono andate in onda alcune tra le Serie più premiate e amate dal pubblico come Lost, Scrubs, The Good Doctor e How to Get Away with Murder, ma anche prodotti molto longevi come Grey's Anatomy, Criminal Minds e Modern Family. Non mancano tra l'altro Serie Tv controverse, come Quantico.
I dirigenti di questa rete televisiva sanno assolutamente il fatto loro in fatto di intrattenimento ed è evidente che sappiano scegliere le Serie Tv da realizzare. Proprio grazie al loro ottimo fiuto la ABC riesce a dare filo da torcere anche a colossi come Netflix e la HBO. Tuttavia anche i migliori sbagliano e quindi anche i dirigenti della ABC hanno fatto qualche passo falso e realizzato show che non si sono rivelati affatto degli ottimi investimenti.
Ci sono infatti almeno 5 Serie Tv che secondo me la ABC avrebbe fatto meglio a non realizzare affatto. Vediamo quali!
1) Marvel's Inhumans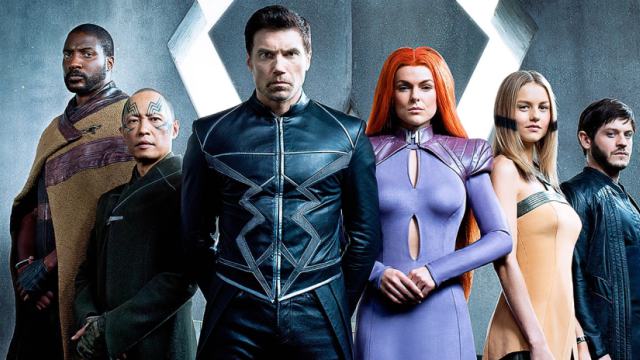 La Marvel ha realizzato molte Serie Tv di grande successo che sono state distribuite da tante piattaforme diverse (leggi qui tre personaggi Marvel di cui esigiamo una Serie Tv). Tuttavia anche i migliori possono sbagliare. La collaborazione tra la ABC e la Marvel (che in altri casi ha sempre fatto nascere dei capolavori) ha prodotto Inhumans, Serie Tv che possiamo di certo iscrivere tra i flop quest'anno.
Nonostante un enorme battage pubblicitario, questo show ha deluso le aspettative di tutti i fan, a causa di una trama scontata e di effetti speciali imbarazzanti e dozzinali. La Serie Tv è stata infatti giustamente cancellata dopo una sola stagione. Sicuramente i dirigenti della ABC si staranno autopunendo per aver speso tanti soldi per un progetto che si è rivelato così fallimentare.