A volte l'amore per una Serie Tv scatta fin dalla prima battuta. Gli sceneggiatori lo sanno, e negli ultimi anni hanno sempre curato la prima impressione con frasi che, in alcuni casi, hanno fatto la storia. Vediamo in quali casi una Serie Tv ha saputo conquistarci fin da subito, con le sue primissime parole.
1. TWIN PEAKS
E la campana, solitaria, suona.
Questa frase, che sembra quasi una poesia di Ungaretti per la sua incisiva bellezza, la pronuncia Pete Martell, poco prima di trovare il cadavere di Laura Palmer. Un momento di profonda comunione con la natura appena risvegliata dopo una lunga notte, in cui il nostro pescatore si appresta a trascorrere una pigra giornata in riva al lago. Ma non sarà una giornata come le altre.
Da questa frase, intrisa di malinconica bellezza, scaturirà un orrore senza fine. Il ritrovamento del corpo della giovane Laura darà l'avvio alla storia di Twin Peaks, alle indagini sull'omicidio, al dissezionamento delle dinamiche tra i personaggi, al lungo viaggio nella Loggia Nera dell'agente Cooper. In una Serie Tv come Twin Peaks, che nelle sue prime stagioni adotta spesso un linguaggio al limite tra la satira e la poesia, non poteva esserci inizio migliore di questo: un timido sprazzo di sole prima della discesa nell'abisso.
2. HOW I MET YOUR MOTHER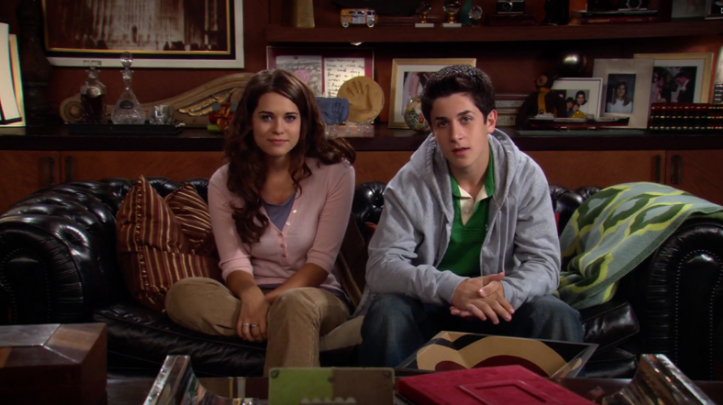 Ragazzi, sto per raccontarvi una storia incredibile. La storia di come ho conosciuto vostra madre.
Inizia quasi come una favola, il lungo aneddoto che è How I Met Your Mother. Una Serie Tv che ha saputo farci ridere, emozionarci, farci piangere e riflettere, e che inizia nel modo più semplice del mondo: un padre che racconta una storia ai suoi figli. Un racconto lungo nove stagioni, di cui solo i due ragazzi hanno saputo fin dall'inizio la conclusione; d'altronde, non potevano certo farli invecchiare di nove anni. Vi immaginate che razza di segreto hanno dovuto custodire questi due attori, per nove lunghi anni?
Un segreto che, in realtà, è svelato fin dalle prime scene della prima puntata, in cui Ted si invaghisce a prima vista di Robin. Questa battuta merita di passare alla storia per la sua semplicità e per la sua immediatezza: How I Met Your Mother è la storia di un lungo ritorno a casa, della lunga ricerca di se stessi che passa attraverso l'amore, sì, ma soprattutto attraverso l'amicizia. E poche Serie Tv hanno sviluppato il tema dell'amicizia come questa.
3. HANNIBAL
Sparo due volte al signor Marlowe recidendo carotide e giugulare con precisione quasi chirurgica. Morirà guardandomi mentre gli porto via tutto ciò che gli appartiene. Questo è il mio disegno.
"Questo è il mio disegno": quante volte abbiamo sentito ripetere questa frase, a quel concentrato di empatia e genialità che è Will Graham! E la primissima battuta di questa Serie Tv parla proprio di questo. Hannibal ci catapulta immediatamente sul luogo di un orribile omicidio, in cui è chiamato a far luce il geniale Will, docente dell'FBI con notevoli problemi comportamentali. Solo lui sa calarsi nella mente dei serial killer come fosse uno di loro, e questa sarà la sua rovina. Il suo punto di forza è la sua condanna, se stimolato con ferocia predatoria dal killer più spietato di tutti, il dottor Hannibal Lecter.
Hannibal trascinerà Will in un abisso di buio, da cui solo la morte potrà tirarlo fuori. E infatti Will sceglierà di seguire il suo compagno, il suo iniziatore, l'unica persona che possa veramente capirlo, nel lungo salto verso il buio. Se sarà un salto da cui faranno ritorno, speriamo di saperlo presto.
4. ORANGE IS THE NEW BLACK
Lavarmi mi è sempre piaciuto. Adoro fare il bagno, adoro la doccia. Il bagno è il mio posto felice. 
Si dice che in carcere ti manchino le cose più semplici, quelle che non avresti mai pensato potessero mancarti, essendo già privato del bene più prezioso, la libertà. E invece, in carcere può mancarti da morire anche un momento privato e senza significato come farti una doccia. Un momento che, nella tua vita di prima, può diventare un momento di gioco, di relax, persino un momento piccante, come vediamo in questa prima scena di Orange Is The New Black.
Piper è appena stata rinchiusa nel carcere di Litchfield e ripensa alla sua vita in libertà, e alla cosa che le manca più di tutte: farsi la doccia in santa pace. Una prima battuta, questa, che unita alle prime immagini di questa Serie Tv la rende assolutamente irresistibile.
5. THE WALKING DEAD
Ragazzina, sono un poliziotto. Ragazzina, non aver paura, ok? Ragazzina…
La primissima scena di The Walking Dead è un mistero. Rick, infatti, non ha mai parlato di quel primissimo incontro con gli zombie, e quando lo rivediamo, nella scena successiva, è in un ospedale. Si risveglia e non ha la minima idea di ciò che lo attende fuori dalla sua stanza. Il mondo è finito, e lui è in un mare di guai. Deve ritrovare sua moglie e suo figlio, è solo, e ogni persona attorno a lui è un'incognita o una minaccia. Persino le indifese bambine si sono trasformate in mostri pericolosi e assetati di sangue, e nonostante cerchi inutilmente di rassicurarla, in realtà quello ad essere in pericolo è lui.
The Walking Dead inizia come un survival horror con tutti i crismi: un poliziotto cerca di fare il suo dovere aiutando i più deboli, ma dovrà scontrarsi presto con la realtà. Caccia o sii preda, questo è il motto di The Walking Dead. E Rick perderà presto la voglia di aiutare sconosciuti in difficoltà…
6. HOUSE OF CARDS
Ci sono due tipi di dolore. Il dolore che ti rende più forte e il dolore inutile, che porta solo sofferenze. E io non ho pazienza per le cose inutili.
Il primo discorso di Frank Underwood è un discorso che unisce saggezza e spietatezza. Ovvero le caratteristiche principali del politico spregiudicato e senza scrupoli che lui è. Frank uccide un cane a mani nude, ponendo fine alle sue sofferenze, sì, ma anche con un certo compiacimento su cui la macchina da presa non indugia, mostrandoci solo lui. Sempre nella stessa puntata, Frank ci spiega come il suo piatto preferito siano le costolette d'agnello in salsa barbeque: un altro assaggio del suo spirito predatorio, da squalo, che si aggira azzannando i rivali ai fianchi.
House of Cards è la Serie Tv che più di tutte ha abbattuto la quarta parete, mostrandoci il protagonista mentre entra ed esce dalla storia, rivolgendosi apertamente allo spettatore. E la prima battuta di Frank Underwood non poteva non essere una fotografia accurata del suo animo feroce.
7. MR. ROBOT
Hey amico! Hey amico non mi piace. Forse dovrei darti un nome, ma è una strada pericolosa. Esisti solo nella mia testa, ricordiamocelo.
Elliott non è un ragazzo come tutti gli altri: ce ne accorgiamo fin da subito, dalla sua primissima battuta. Geniale ma paranoico, incapace a relazionarsi con gli altri, è convinto di aver scoperto una grande cospirazione a livello mondiale. Ora questo gotha di superpotenti gli sta dando la caccia, e lui è preda delle sue paranoie, in cui ci trascina fin da subito. E le sue prime parole riflettono la sua asocialità, la sua mente brillante ma anche la sua immensa solitudine.
Mr. Robot è come un lungo monologo interiore di Elliott, una Serie Tv che si regge tutta sulle spalle del suo iconico protagonista, Rami Malek. Una Serie Tv che è anche una sofferta riflessione sulle dinamiche del nostro mondo, sul funzionamento della mente umana, vista con gli occhi vergini di chi, gli umani, non li ha mai capiti davvero.
8. DEXTER
Stanotte è la notte. E accadrà ancora, e ancora. Deve succedere.
Un'ombra si aggira per le strade di Miami: è notte, e gli squali si nutrono di notte. E Dexter Morgan è un tipo particolare di squalo: lui uccide solo i pesci che uccidono gli altri pesci. Lui uccide per nutrire il suo passeggero oscuro, quella smania per il sangue che gli deriva da un trauma antico e rimosso, come scopriremo più avanti. Ma in questa prima scena ci facciamo portare da lui in giro per Miami, mentre ci racconta la sua vita di psicopatico in incognito. Una vita fatta di finzione, in cui a vederlo per com'è davvero sono gli occhi delle persone che lui sta per chiudere per sempre: le sue vittime.
Una battuta davvero leggendaria, questa, da ascoltare rigorosamente in lingua originale, con la voce calda di Michael C. Hall. Una battuta che il poche parole ci dà l'urgenza, la smania controllata ma mai sopita del sangue.
9. SCRUBS
Fin da piccolo ho sempre dormito a dispetto di tutto: tempeste, sirene, qualunque cosa. La scorsa notte non ho dormito. 
Ogni volta che rivediamo Scrubs siamo emozionati come la prima volta per il primo giorno di JD al Sacro Cuore. La tenerezza con cui JD ci fa entrare nella sua vita ce lo rende fin da subito adorabile, e questa battuta merita di entrare nella leggenda per quello che rappresenta: l'inizio di una grande storia. Una storia che più di qualunque altra sit-com ha saputo parlare ai nostri cuori, facendoci crescere con i suoi protagonisti e facendoci sbellicare dalle risate, ma anche facendoci versare amare lacrime.
Non potremo mai dimenticare JD, Turk, Elliott, Carla e gli altri, e avranno sempre un posto nel nostro cuore.  E non importa quante decine di volte abbiamo visto questa Serie Tv, ogni volta, in questo punto, inizierà una stretta al cuore che non passerà più. Ed è bello così.
10. BREAKING BAD
Mi chiamo Walter Hartwell White. Vivo al 308 di Negro Arroyo Lane ad Albuquerque, New Mexico 87104. A tutte le forze dell'ordine, questa non è una confessione. Sto solo parlando alla mia famiglia.
Un paio di pantaloni che volteggiano nel cielo, un deserto nel quale irrompe la corsa sfrenata di un camper con a bordo un buffo ometto in mutande con una maschera antigas. Così inizia Breaking Bad, in medias res, per così dire. Walter ha già commesso una lunga serie di reati, e lo sa; per questo vuole confessare il suo amore alla sua famiglia, prima di incontrare il suo destino. Ma il suo destino non è di morire lì. In realtà lui è appena rinato, ma ancora non lo sa.
Le parole che Walt pronuncia durate la sua confessione sono tutte per la sua famiglia: un interessante parallelismo con la famosa frase "I did it for me" che pronuncerà molto tempo dopo. Una battuta che merita di sicuro l'Olimpo di quelle meglio riuscite nelle Serie Tv, e un inizio di stagione così bello che vorremmo cancellarci la memoria per poterlo rivedere da capo, ma che non smette comunque di galvanizzarci ad ogni rewatch.