Le prime indiscrezioni sono arrivate poco prima della messa in onda di The Husbands of River Song, lo speciale di Natale del 2015, ma onestamente non ci abbiamo dato tutto questo perso perché erano anni che si vociferava che Steven Moffat, the Moff, la mente geniale che ha diretto le ultime cinque stagioni di Doctor Who, avrebbe lasciato presto. Ma venerdì sera è stata data la notizia ufficiale: Moffat lascia dopo la decima stagione (che verrà messa in onda durante la primavera del 2017) e il suo posto sarà preso nientemeno che da Chris Chibnall, uno degli sceneggiatori più brillanti della sua generazione (tra le altre cose, ha diretto Broadchurch, Camelot e Law&Order UK).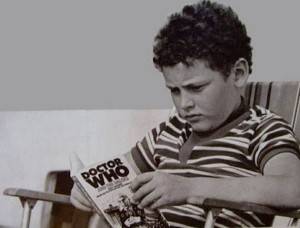 Non voglio fare una tiritera sui motivi che hanno indotto Moffat a mollare: questi sono tristemente noti a tutti e credo sia inutile rinvangarli. E non voglio nemmeno essere triste perché questo scrittore eccezionale – e spesso purtroppo incompreso – ci lascia: no, Moffat, non sei riuscito a farmi piangere in cinque stagioni e non ti permetterò di farmi iniziare adesso.
Quello di cui voglio parlarvi in questo articolo è perché Moffat mi mancherà, ci mancherà in Doctor Who. E i motivi, sono tanti, forse troppi.
Che Moffat sia uno sceneggiatore preciso, secco, ma capace di un coinvolgimento emotivo enorme l'ha dimostrato fin dalle prime puntate che ha scritto nell'era Davies. Una grande fetta di pubblico considera le sue puntate di quel periodo (The Empty Child e The Doctor Dances, The Girl in the Fireplace, Blink, Silence in the Library, Forest of the Death e Midnight) le migliori dell'era Davies, quelle che stilisticamente elevavano la qualità dello show.
The Empty Child e The Doctor Dances, oltre a presentarci uno dei personaggi più amati del New Who, il capitano Jack Harkness, ci mostrano un Dottore che, per la prima volta dopo anni, forse secoli, riesce a salvare tutti. Memorabile è la frase: Everybody lives, Rose. Just this once, everybody lives. Un piccolo smacco per chi non fa che ripetere che Moffat è malvagio e ci strappa il cuore dal petto. E no, non venitemi a dire che era sotto la direzione di Davies: quell'uomo ha ammazzato molta più gente in quattro stagioni che Moffat in cinque.
The Girl in the Fireplace è una storia d'amore delicata e complessa tra una donna che da bambina incontra per la prima volta il suo angelo custode e il Dottore e poi continua a incontrarlo saltuariamente per tutta la vita (se vi suona familiare, sì, in parte lo è). Una storia d'amore che non può finire bene perché Renette altri non è che Madame Pompadour e il Dottore… Beh, è il Dottore.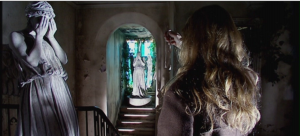 Blink è un horror spettacolare che si regge anche se il Dottore compare sì e no dieci minuti. Sally Sparrow è uno dei personaggi più amati della serie, anche senza essere una companion ed essendo apparsa in un unico episodio. Un po' come van Gogh, avete presente? Un horror che ci ha fatto tremare, tanto che quando guardiamo la statua di un angelo (magari in una chiesa), ci sentiamo vagamente intimoriti e teniamo gli occhi sbarrati fissi su di essa perché don't blink ormai è un comandamento.
Nella quarta stagione, Moffat già sapeva che sarebbe diventato lo showrunner della serie e così ha introdotto la prima delle sue storyline e uno dei personaggi più amati di sempre: River Song. In Silence in the Library e Forest of the Death, restiamo affascinati da questa donna che tratta il Dottore come se fosse una sua pari, che non si scrupoli a flirtare spudoratamente con lui e sentiamo per la prima volta quello che ormai è un tormentone: Hello, sweetie. E, dopo averci fatto parteggiare per questo personaggio, Moffat cosa fa? Lo uccide. Lo uccide, ma allo stesso tempo lo salva, nel modo contorno che è tipico suo. Ma non finisce qui, perché River riapparirà successivamente e noi impareremo a conoscerla, episodio dopo episodio, fino a scoprire chi sia davvero, e spesso dimenticandoci la triste realtà: lei è già morta. Ma non preoccupatevi, che tanto Moffat ce lo ricorda sempre. Giusto per farci piangere un po'. O solo perché Moffat riconosce il bello della vita anche nella morte.
Midnight è un altro capolavoro horror. Un'entità misteriosa, che bussa contro un pullman che sta portando il Dottore e altri passeggeri a fare una gita, sconvolge il tutto. Un'entità che prende possesso del corpo di una donna, che imita e impara i movimenti e il linguaggio dagli uomini, che cresce e diventa più forte, sempre più forte. E ancora una volta il sacrificio la fa da padrone.
CONTINUA A PAGINA 2