A volte, pur amando qualsiasi tipo di telefilm, non abbiamo voglia di guardare serie tv che ci facciano ridere. Vogliamo soltanto qualcosa di un po' più crudo del solito, più "serio" e profondo. Peaky Blinders, a tal proposito, vi dice qualcosa?
Noi serie tv addicted abbiamo guardato praticamente di tutto. Dalle comedy come Friends, ai teen-drama come The O.C., fino ad arrivare ai drammi familiari del calibro di This Is Us.
Oggi, ovviamente, vogliamo soffermarci su quelle serie tv spietate che non a tutti piace guardare. Quelle un po' cruente, che però ci tengono con gli occhi incollati allo schermo. Grazie a Netflix, infatti, quando vogliamo possiamo avere a che fare anche con questi piccoli gioiellini a volte un po' feroci.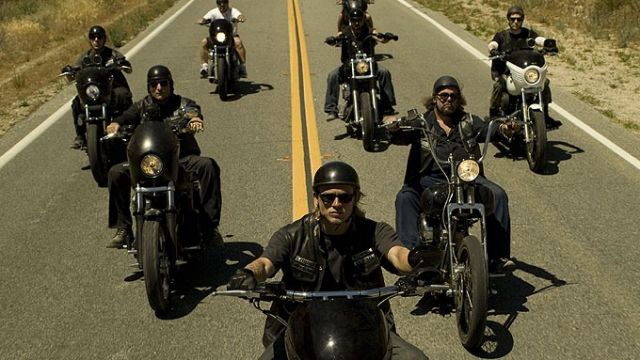 Non possiamo fare a meno di citare Sons of Anarchy in questa lista di serie tv spietate. Ideata da Kurt Sutter e andata in onda su FX dal 2008 al 2014, SoA ci racconta dei Samcro.
Jax Teller, protagonista della serie tv in questione, fa parte di una banda di motociclisti di Charming che ha dei chapters in tutto il mondo: dall'Irlanda alla Svezia, dal Canada all'Australia, i Samcro sono praticamente ovunque.
I Sons of Anarchy, come ben sappiamo, ci hanno mostrato in molte occasioni il significato della parola "brutale". Li abbiamo visti uccidere e torturare senza il minimo rimorso, ma soprattutto senza farsi scrupoli nei confronti degli ex Samcro considerati "traditori".