Ad Alisha di Misfits, Evie di Lovesick e Claire di The Good Doctor
Quanto è bella Antonia Thomas? È bellissima, ragazzi. Non posso dire, certo, di amarla. Come si potrebbe amare un'idea di persona? Come si potrebbe amare qualcosa che non esiste realmente? Perché la mia Antonia Thomas, ragazzi, non esiste. È là, nel mio passato d'adolescente, nel mio presente da quasi trentenne, nel futuro sereno e falso di uomo realizzato. Antonia Thomas ha attraversato e continua ad attraversare la mia vita. Sopravvive alle mie delusioni, agli amori passati, a quello presente e all'idea che ho dell'amore. Vive in un posto segreto, là dove tutto va come deve andare e dove uno sguardo cambia l'intera prospettiva del mondo.
Ma in questo, di mondo, non c'è spazio per lei. Per quell'immagine troppo idealizzata di una donna che mi sorride e piange, che sa essere cinica e fragile allo stesso tempo. Antonia è la bellezza che non merita di esistere a questo mondo. La bellezza sensuale, incerta, pura di chi ti scalda il cuore con un naso arricciato e un sorriso accennato.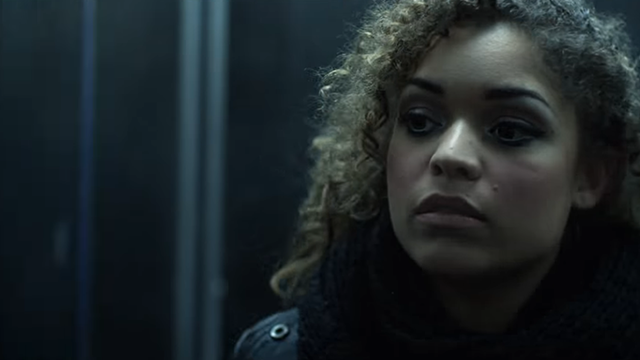 E come ogni amore, come ogni amore falso e romantico, affonda le sue radici in una canzone, in un film mentale che costruisce un intero universo di emozioni dentro di te. La bellezza di Antonia è in un primissimo e involontario incontro di occhi, in quello sguardo che solo lei sembra essere in grado di rivolgerti. In quegli anni i Coldplay erano ancora i Coldplay e accompagnavano la mia tarda adolescenza ricordandomi ogni giorno quanto vivessi di sogni e sentimenti.
Nulla era facile, anche se credevo lo sarebbe divenuto.
Bastava un riff accennato da Chris Martin e la mente vagava nella nostalgia di un amore mai esistito. Non ancora, almeno. È allora, in quegli anni confusi e intensi che il sorriso di Antonia Thomas si fece largo. E lo fece proprio attraverso un video dei Coldplay passato per caso sul mio (già allora) datato computer. Era la scintilla, il rintocco che annunciava la sinfonia, il la a una canzone che accompagna ancora adesso, in sottofondo, la mia esistenza.
Antonia si fondeva irrimediabilmente alla mia idea adolescenziale e distorta dell'amore regalandomi un primo, genuino sorriso. Non sarebbe stato che il primo incontro di una relazione che avrebbe portato la giovane e già bellissima ragazza a stabilirsi in un'altra stanza della mia vita. Questa stanza è ancora abitata e anzi si riempie ogni giorno di più di ricordi vivi. Ogni giorno, ogni singolo istante la sento più mia. Più parte di me. Questa stanza è il mondo delle Serie Tv.
Quel mondo che mi ha accolto adolescente e mi restituisce redattore. Allora dubbioso e compulsivo divoratore di serie cercavo una risposta sensata, cercavo un'emozione autentica. Sapevo che in quei racconti televisivi c'era molto più che un semplice intrattenimento. Lost me lo avrebbe confermato dopo non molto cambiando il mio modo di vedere le cose e, in senso lato, la vita. Ma prima di Lost, prima di tutto questo, c'è stata Antonia e c'è stato, con lei, Misfits.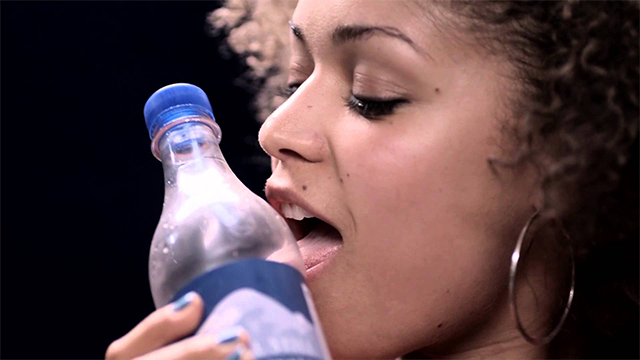 Che bella Alisha. Bastò la sua prima inquadratura per farmi perdere la testa.
E quel sorriso, quel dannato sorriso insieme dolce e beffardo. Perché in lei si notava già da subito l'attrattiva della ribelle e la sensualità della ragazza pronta a farsi donna. Ne rimasi folgorato. Irretito da quei capelli riccissimi e indomabili, da quegli occhi verdi e aggressivi. Dal viso camuso e voluttuoso che si arricchiva dell'originalità di un neo d'altri tempi.
Ma dietro quell'aggressiva sensualità qualcos'altro metteva in fibrillazione ogni parte di me. Era come se ogni gesto di provocante erotismo nascondesse una dolcezza che meritava solo delle giuste attenzioni. In Misfits la vidi sbocciare man mano, accompagnarsi alla mia crescita da adolescente attratto da un bell'aspetto a ragazzo desideroso d'amore e sentimento. Antonia era lì, pronta a totalizzare ogni emozione.
In Alisha vidi crescere l'amore, un amore nascosto e confuso ma al quale non ci si può sottrarre. Un amore che passa da relazioni fallite, da errori brutali e prevaricazioni. Un amore che però trova il modo di imporsi nella tenerezza di chi, alla fine, non può che cedere al sentimento più profondo. Quando Antonia concluse il suo percorso in Misfits sapevo già che quell'amore l'avrei rivissuto in un loop non dissimile da quello che la consacrò a Simon. È ancora lì, Alisha, mentre riavvolgo su me stesso i ricordi e ravvivo l'emozione di un primo sguardo.
Ma già si apriva in me il tempo della tarda adolescenza e della prima maturità, l'età dei sogni infranti e del duro realismo.
Dell'incertezza sul futuro e sul presente. E Antonia Thomas prontamente si faceva trovare lì, al mio fianco. In vesti nuove ma non meno attraenti. Come una commediante si spogliava del vecchio ruolo per assumerne uno nuovo e più adulto.
Evie in Lovesick è una ragazza spigliata ma dubbiosa, dolce ma timorosa. Una ragazza con un pessimo tempismo. No, non si tratta di un difetto caratteriale ma quasi esistenziale. Perché quel tempismo orribile è anche il mio. È il fuori-tempo di un'intera generazione che percepisce di aver perso qualcosa. Di aver saltato un passo essenziale nel proprio cammino. E che si ritrova ora irrimediabilmente scoordinata e scordata. Tanto nei sentimenti quanto nello stare al mondo.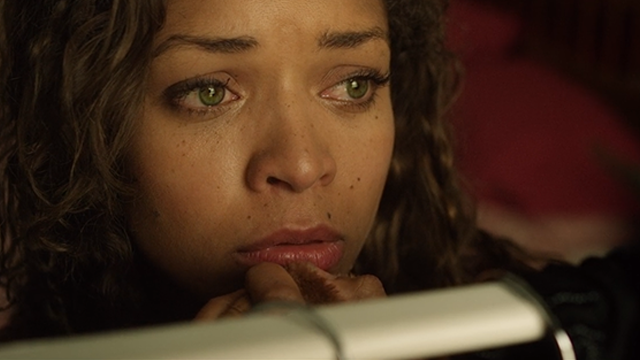 E allora nel suo smarrimento riconosco il mio smarrimento. Nei suoi dubbi i miei, nella consapevolezza che risposte non ce ne sono. E a guardarla, a vedere in lei una parte così segreta di me non posso che innamorarmi una volta di più. Cadere e cedere per l'ennesima, tremenda volta all'amore carico di attrattiva di qualcuno che può realmente capirmi e starmi vicino.
In Evie c'è stato e c'è un presente che non durerà ancora a lungo per me. Così, si sveste per l'ennesima volta Antonia Thomas e dopo aver accompagnato il mio passato con Misfits e il mio presente con Lovesick mi mostra un futuro sereno. Claire Browne in The Good Doctor è la calma dopo la tempesta, la dolcezza dopo una vita confusa e senza meta. È la certezza che tutto si sistemerà e troverà la sua dimensione sentimentale e professionale. Claire è dolce ma forte, compassionevole ma mai accondiscendente. E, nelle sue intriganti incertezze, incredibilmente umana. Forse il personaggio più umano interpretato da Antonia.
Antonia, già. Questo irreale volto che si nasconde dietro le maschere che ha indossato. Questa bellezza esteriore particolare e unica che sembra accompagnarsi a una profondità tutta interiore. Mi piace pensare che Antonia sia un po' Alisha, o lo sia stata da giovane. Sia un po' Evie o lo sia stata da quasi trentenne. Che ora sia un po' Claire. Solo un po'. C'è troppa autenticità in lei, anzi in loro, per non credere, per non sperare che questa bellezza sia reale. Ma forse a questo mondo non c'è posto per una bellezza così. Ma nei miei sogni, ancora, sì.
Quanto è bella Antonia Thomas.