Attenzione: sono presenti degli spoiler sulla prima stagione di Lucifer. 
Nice to meet you, Lucifer: ora possiamo capire che il Bene e il Male sono solo due grandi illusioni. Non esistono e in fondo non fanno altro che semplificare la giungla di vita nella quale siamo immersi. Ce lo dimostra il percorso di psicanalisi di Satana, un piccolo manuale di sopravvivenza per anime perse alla ricerca di una seconda opportunità. Si può essere chiunque e finire nella morsa di un qualunque destino, ma il libero arbitrio esiste sempre, anche quando si ha a che fare con un padre piuttosto ingombrante ed una madre in arrivo ancora più inquietante.
Los Angeles? Ah sì?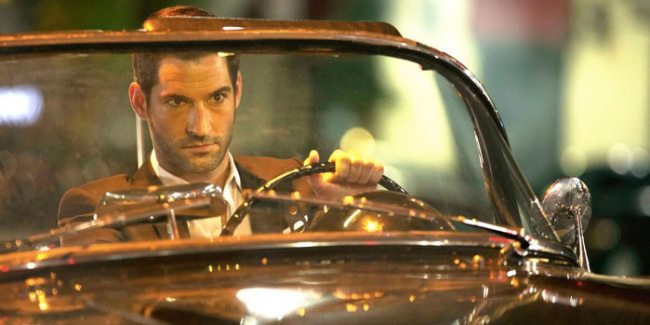 Se non avete capito granché di quanto si è detto finora, non avete mai visto Satana mandare al diavolo la vita da impiegato dell'Inferno e interpretare un Hank Moody sui generis tra le strade vorticose di una sexy Los Angeles.
Noi l'abbiamo fatto, ed è stata una figata. Lucifer, serie tv prodotta dalla Fox, era partita tra mille polemiche e sembrava correre sul filo del rasoio. Troppo ardito il confronto con The Sandman, capolavoro fumettistico del visionario Neil Gaiman, e troppo complessa la sfida di base: capovolgere i concetti di Bene e Male, psicanalizzarli e portarli ad un punto d'arrivo affascinante, il rapporto tra due fratelli e un padre difficile da gestire. Pensate di aver letto questa storia mille volte? In fondo l'avete fatto, ma la Bibbia ha omesso dei dettagli interessanti. Si parla di Dio, infatti, del figlio prediletto costretto a gestire la burocrazia dell'Inferno e di un fratello che di angeliche ha solo le convinzioni di base. Risultato finale? Gaiman in versione pop funziona, Lucifer ha ottenuto un ottimo riscontro di pubblico e la Fox ha rinnovato la serie tv per una seconda stagione. Ha tenuto fede al patto col Diavolo, insomma.
Qual è stato il punto di forza della serie tv? Proviamo a spiegarlo schematicamente. Si può sezionare l'esperienza di Lucifer nella città degli angeli in quattro parti. Quattro confronti per cinquanta sfumature di Satana. E il viaggio è appena iniziato.
Lucifer e Chloe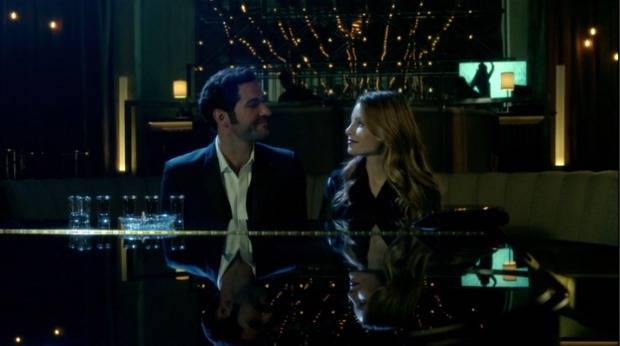 Il più grande punto di forza di un uomo è allo stesso tempo il più pericoloso dei limiti. In fondo, il rapporto tra Lucifer e Chloe si potrebbe sintetizzare così.
Satana è un uomo che si mette in discussione dopo milioni di anni e trova la sua kryptonite in una donna che gli fa perdere la testa e, allo stesso tempo, scoprire la parte migliore di sé. Chloe è una figura angelica e controversa, attratta da Lucifer almeno quanto Lucifer è attratto da lei. Si incontrano, si scontrano, si ritrovano e poi si perdono ancora: è questo il cliché dei grandi amori, ma se c'è Satana in ballo la questione si complica.
Il Male assoluto non esiste, esiste solo un Male necessario che agisce a fin di bene. Chloe lo rende vulnerabile, ma lui non ne può fare a meno, e l'esperienza sentimentale lo sconvolge al punto da migliorarlo e dargli maggiore equilibrio. Il piacere della scoperta, poi, rende tutto più intrigante.
Come si evolverà il rapporto nella seconda stagione? La sensazione è che la distanza tra amicizia e amore si assottiglierà sempre di più, lasciando spazio al fascino dell'imprevedibilità.
Lucifer e Amenadiel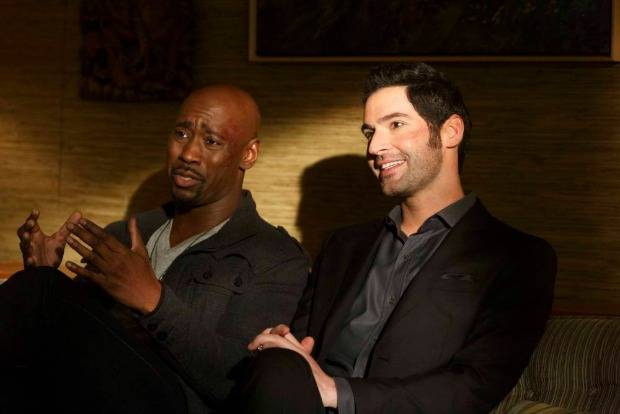 La città di Los Angeles è l'habitat innaturale nel quale l'incoerenza del Bene assoluto si può mettere allo specchio. I marchi (che sia il nome di una città o una condizione di vita) non è sufficiente per definire l'essenza delle cose. Amenadiel aveva un obiettivo: riportare Lucifer all'Inferno. Non ci è riuscito, ed è finito in un personalissimo Purgatorio, terra nella quale vive chiunque sia sincero con se stesso. Il ruolo di Lucifer è stato fondamentale: l'unione tra i due fratelli è dissolubile e per questo ancora più forte. Nel momento in cui Amenadiel scopre i propri limiti, capisce meglio quanto sia vicino al Tentatore.
Angeli e demoni sono parti compatibili dello stesso gioco. Un angelo sente prepotentemente il richiamo del proibito almeno quanto un demone può essere parte di un Paradiso. Il singolare triangolo amoroso tra Lucifer, Maze e Amenadiel è la sintesi perfetta della giungla nella quale viviamo. Una bellissima giungla, un po' come le irresistibili luci di Los Angeles. La lussuria è l'unica forma di caos capace di fare ordine. L'amore, inteso col concetto più ampio che possiamo cogliere, giustifica sempre i mezzi.
Lucifer e Dio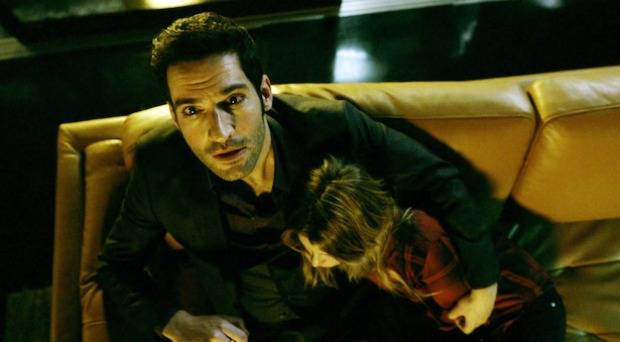 E poi c'è il rapporto col padre. Oppure il Padre, se preferite. In attesa di una replica della controparte, abbiamo a disposizione solo la versione di Lucifer, ed emerge questo: Dio non è stato un papà modello. Costringe il figlio a fare un lavoro che odia, è assente, incapace di comprenderlo e si pone con lui nei panni della verità assoluta manco fosse Dio. Ah giusto, lui è Dio. Con presupposti del genere il dialogo diventa complesso. E alla fine arriva mamma, per giunta.
Lucifer, tuttavia, non ha colto a pieno l'indispensabilità del suo ruolo, lasciando spazio al più umano dei sentimenti, l'egoismo. Il suo moto di ribellione è comprensibile se si pensa a milioni di anni di costrizione in uno squallido ufficio, ma non esiste Bene senza Male, non esiste Male senza Bene e non esiste un Purgatorio senza Paradiso e Inferno.
Lucifer capirà che abbiamo bisogno di illuderci? Oppure continuerà il viaggio di piacere a Los Angeles?
Lucifer e Lucifer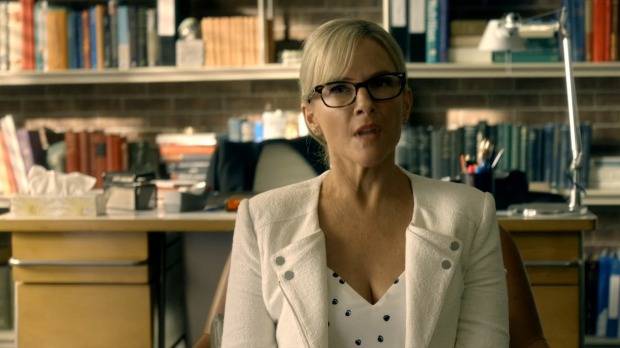 Il percorso di psicanalisi del Tentatore è un rito collettivo nel quale ognuno di noi si può immedesimare nel paziente. Chiunque è un po' Lucifer e un po' la nemesi di se stesso. Chiunque fa della propria vita una metafora che racconta quel che siamo e quel che vorremo essere. Chiunque vorrebbe una psicoterapeuta come Linda, fenomenale nel tenere testa e comprendere Satana.
Il suo ruolo è chiaro fin dal primo episodio: fare ordine nei pensieri di Lucifer e sintetizzare in poche parole il risultato delle esperienze di vita che, episodio dopo episodio, ci avvicinano a lui e lo spogliano nella sua umanità. Il Diavolo non veste più Prada: è completamente nudo e senza ali. 
L'abbiamo conosciuto e lo faremo ancora di più tra un anno con la seconda stagione. Ci divertiremo e "Sympathy for The Devil" diventerà l'inno della nostra vita. Perché scherzando si può fare tutto, anche giocare con i sentimenti di Satana. I cattolici statunitensi non sanno cosa si sono persi.
Antonio Casu
@antoniocasu_
Un saluto agli amici di Lucifer Italia!