Ci sono serie tv come La Casa de Papel che, nonostante tutte le emozioni e il pathos che riescono a trasmettere, ci fanno rimanere perplessi e il più delle volte non riescono a darci delle spiegazioni adeguate su più contesti narrativi. Tutto ciò ci fa spesso arrabbiare, soprattutto quando questo fenomeno accade per storie tutt'altro che brutte.
Oggi parleremo di ben 7 serie tv belle e mediamente o universalmente apprezzate ma che hanno un problema serio con i buchi di trama. Ma che cos'è un buco di trama? È importante non confondere questo concetto con i misteri e le assurdità che vediamo in continuazione. Se hanno anche solo in parte una spiegazione, per quanto assurda sia, non è un buco di trama. Anche se a volte il confine è molto sottile, come vedremo più avanti. Nella fattispecie il buco di trama riguarda un "vicolo cieco".
Ad esempio un evento che non emerge logicamente da quanto appena accaduto. Personaggi che non conoscono qualcosa che dovrebbero conoscere e viceversa. O ancora, un avvenimento che in base ad altri dettagli presenti nella serie tv, è impossibile che si verifichi.
1) Game of Thrones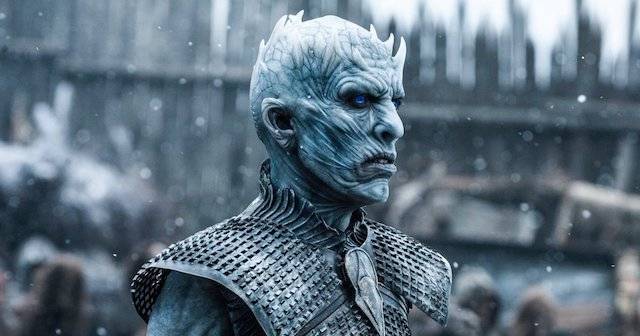 Nel 2019, durante la sua ottava e ultima stagione, l'abbiamo amata, detestata, rinnegata e persino acclamata. Un continuo sali e scendi di un percorso durato otto anni, e che non potevamo giudicare da una sola stagione. Difatti, ha avuto una posizione di tutto rispetto tra le 10 serie tv più belle del 2019 (qui per leggere la lista completa).
Detto ciò, è innegabile agli occhi di tutti come Game of Thrones abbia avuto problemi di scrittura. I due sceneggiatori non ci hanno fatto una gran bella figura e si sono attirati le ire di gran parte degli spettatori. E non completamente senza motivo.
Ci sono degli elementi che sono dei veri e propri buchi di trama. Ad esempio la questione del cognome di Gendry, errore individuato durante l'episodio 8×04. Il ragazzo si presenta a noi come Gendry Rivers, cognome originario della Terra dei Fiumi. Eppure essendo nato ad Approdo del Re, avrebbe dovuto chiamarsi Gendry Waters. Anzi, come se non bastasse, il cognome del posto viene assunto dal bastardo (proprio come per Jon Snow) solo se il Lord in questione lo riconosce come figlio illegittimo, cosa che con Gendry non è mai accaduta.
Per fare un altro esempio potremmo citare gli Estranei e la loro paura dell'acqua. Se gli estranei non possono nuotare, chi si è immerso per stringere le catene intorno al corpo del drago per tirarlo fuori? È singolare, visto che nell'episodio precedente non si avvicinano all'isolotto dove si trovano Jon e i suoi alleati.
Alcune piccole disattenzioni possono capitare in una serie così mastodontica, ma così si esagera. Vogliamo parlare poi dello scempio fatto con la storyline di Dorne? Abbiamo approfondito qui la questione, ma questa è un'altra storia.