Io lo so. So perfettamente quanto la maggior parte delle persone che sta leggendo queste righe ami vantarsi delle proprie maratone di binge watching sfacciate e compulsive. Vi sono vicina e vi capisco, credetemi. Ho passato notti intere a farmi lacrimare gli occhi per il sonno davanti al PC, quindi ne so qualcosa. Conosco la sensazione eccitante dell'innamorarsi di una storia e appassionarsi a tal punto da non riuscire a staccare gli occhi dallo schermo (sì, La Casa de Papel, sto parlando soprattutto di te).Conosco altresì la sofferenza dell'attesa: tuttora per molte serie tv è necessario aspettare una settimana tra un episodio e quello successivo.
Quanta pena!
Quante volte speriamo di poter conoscere subito il seguito
(qualcuno ha forse detto Game of Thrones?), soprattutto in caso di colpi di scena che ci lasciano a bocca aperta? Uno dei colossi che hanno trasformato un sogno in realtà è senza ombra di dubbio Netflix.
Oggi cerco di andare contro i miei stessi principi interrogandomi sulla legittimità di una visione accelerata dettata da un'insaziabile curiosità. Siamo sicuri che sia sempre corretto divorare una puntata dietro l'altra? Esistono indubbiamente serie tv per le quali sarebbe necessario spendere riflessioni più approfondite dettate da una visione più misurata. Storie che meriterebbero un' attenzione maggiore e affrontate in maniera più pacata. Cerchiamo quindi di capire per quali serie Netflix sarebbe stata migliore una distribuzione settimanale (La Casa de Papel è solo una di queste).
1) The OA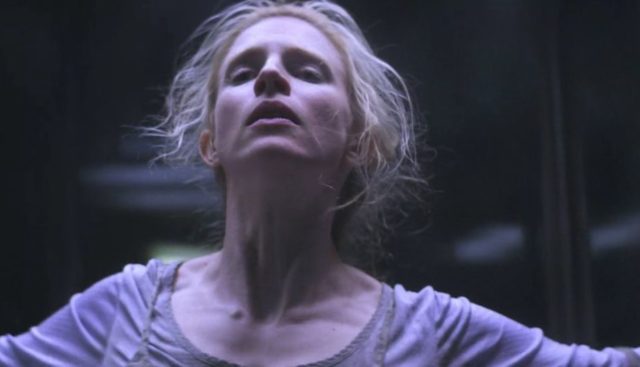 The OA viene rilasciato nel 2016 e sin dalla prima puntata è subito panico. La serie si avvale di misteri fitti ed elementi soprannaturali che inevitabilmente attraggono tutti, appassionati e non. Questa è una di quelle serie che ha la pretesa (perfettamente giustificata) di scatenare numerosissime riflessioni e che, di conseguenza, forse sarebbe più corretto guardare con calma.
L' interpretazione riuscitissima di Brit Marling ci inizia in mondi nuovi in cui ci immergiamo quasi senza rendercene conto, cercando di capire quello che sta succedendo (forse non sempre riuscendoci…). Ecco, forse proprio per questa ragione non sarebbe una cattiva idea accogliere una serie del genere a piccole dosi, così da scatenare riflessioni tra una puntata e l'altra che ci aiutino a capirla e assimilarla meglio.