Io lo so. So perfettamente quanto la maggior parte delle persone che sta leggendo queste righe ami vantarsi delle proprie maratone di binge watching sfacciate e compulsive. Vi sono vicina e vi capisco, credetemi. Ho passato notti intere a farmi lacrimare gli occhi per il sonno davanti al PC, quindi ne so qualcosa. Conosco la sensazione eccitante dell'innamorarsi di una storia e appassionarsi a tal punto da non riuscire a staccare gli occhi dallo schermo. Conosco altresì la sofferenza dell'attesa: tuttora per molte serie tv è necessario aspettare una settimana tra un episodio e quello successivo.
Quanta pena!
Quante volte speriamo di poter conoscere subito il seguito
(qualcuno ha forse detto Game of Thrones?), soprattutto in caso di colpi di scena che ci lasciano a bocca aperta? Uno dei colossi che hanno trasformato un sogno in realtà è senza ombra di dubbio Netflix.
Oggi cerco di andare contro i miei stessi principi interrogandomi sulla legittimità di una visione accelerata dettata da un'insaziabile curiosità. Siamo sicuri che sia sempre corretto divorare una puntata dietro l'altra? Esistono indubbiamente serie tv per le quali sarebbe necessario spendere riflessioni più approfondite dettate da una visione più misurata. Storie che meriterebbero un' attenzione maggiore e affrontate in maniera più pacata. Cerchiamo quindi di capire per quali serie Netflix sarebbe stata migliore una distribuzione settimanale (La Casa de Papel è solo una di queste).
1) The OA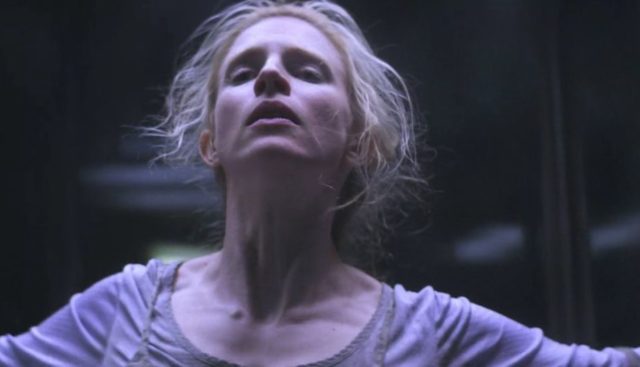 The OA viene rilasciato nel 2016 e sin dalla prima puntata è subito panico. La serie si avvale di misteri fitti ed elementi soprannaturali che inevitabilmente attraggono tutti, appassionati e non. Questa è una di quelle serie che ha la pretesa (perfettamente giustificata) di scatenare numerosissime riflessioni e che, di conseguenza, forse sarebbe più corretto guardare con calma.
L' interpretazione riuscitissima di Brit Marling ci inizia in mondi nuovi in cui ci immergiamo quasi senza rendercene conto, cercando di capire quello che sta succedendo (forse non sempre riuscendoci…). Ecco, forse proprio per questa ragione non sarebbe una cattiva idea accogliere una serie del genere a piccole dosi, così da scatenare riflessioni tra una puntata e l'altra che ci aiutino a capirla e assimilarla meglio.
2) Dark
Paragonata più volte a serie del calibro di Twin Peaks, Dark è perfetta per chi cerca qualcosa di terribilmente lugubre e che al contempo lo attragga inesorabilmente. Sicuramente è una serie che presenta alcuni difetti, ma non possiamo non interrogarci sull'effettiva necessità di divorare in pochissimi giorni una storia che ci presenta da subito numerosi misteri che si sciolgono (anche se non completamente) nel giro di sole 8\10 puntate a stagione.
Una lecita supposizione ci fa pensare che la sua struttura a scatole cinesi, distribuita a cadenza settimanale, avrebbe lasciato il tempo allo spettatore di riflettere e fare supposizioni che una visione immediata non permette. Forse una programmazione settimanale avrebbe fatto aumentare ancora di più l'hype che questa serie è sempre stata in grado di provocare.
3) Ozark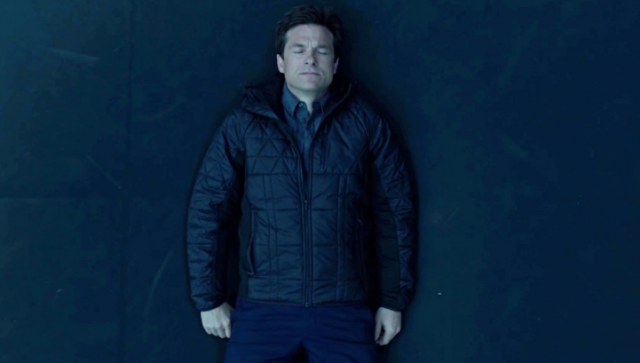 Inizialmente Ozark subì tantissimi paragoni con Breaking Bad, per via delle dinamiche in comune. Con lo scorrere delle puntate, però, ci ha convinto sempre più della sua originalità, distaccandosi da ogni altra storia che abbiamo già visto. Fin dal pilot ci rendiamo conto della suspense e dei colpi di scena che ci riserverà questo show, e subito ci assale il desiderio di divorarlo.
Probabilmente uno dei motivi principali per cui sarebbe stato meglio gustare questa serie con maggior lentezza è la meravigliosa fotografia che per un occhio stanco è più difficile da rimirare. Limitare la visione di questa serie a un episodio a settimana forse ci avrebbe anche fatto assimilare meglio la caratterizzazione geniale e dettagliata a cui è stato sottoposto il personaggio di Marty Byrde, e, nel tempo, quella di sua moglie Wendy. Sembra quindi lecito chiederci se una programmazione più moderata avrebbe potuto farci gustare meglio una serie che è ormai a tutti gli effetti consacrata come una delle migliori serie del decennio.
4) La Casa de Papel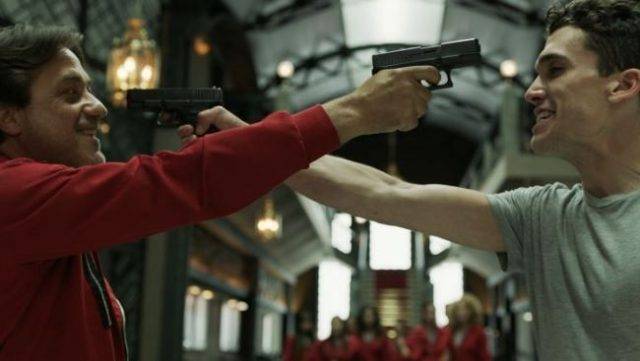 In trepidante attesa per l'ultima stagione, La Casa de Papel non può mancare in questa lista. Chi ha visto questa serie sa perfettamente quanto lasci a bocca aperta grazie a tutti i pirotecnici cliffhanger contenuti in essa. Ci lascia col fiato sospeso la maggior parte delle volte facendoci morire dalla voglia di conoscere immediatamente il seguito, ed è questo il suo punto di forza specie nelle prime stagioni, al netto di una trama che a volte lascia a desiderare regalando buchi qua e là
E se fossero proprio i cliffhanger il motivo per cui La Casa de Papel avrebbe potuto essere gustata lentamente? Con una programmazione tradizionale la nostra fantasia si sarebbe potuta scatenare nel comporre pronostici sul seguito. Ci avrebbe potuto lasciare col fiato sospeso per una settimana intera facendoci elaborare tante di quelle teorie da fare impallidire gli autori stessi.
5) The Haunting of Hill House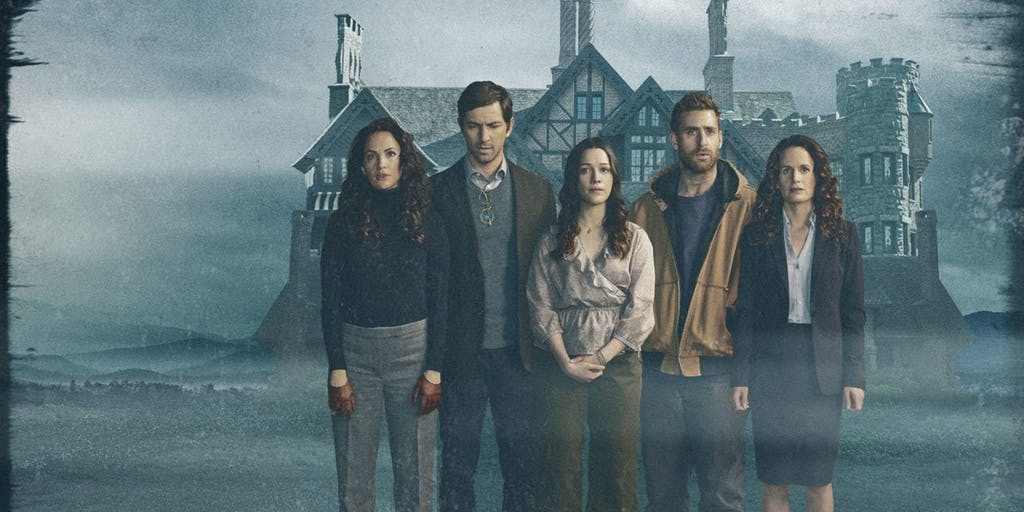 Davvero non è ovvio? L'horror va sempre procrastinato, se no chi dorme più. Ispirata al potentissimo libro di Shirley Jackson, la serie è considerata un'interpretazione perfettamente all'altezza del romanzo. Il tema centrale è il medesimo: le paure dei personaggi sembrano essere assimilate da Hill House e conseguentemente rivoltate contro i personaggi, terrorizzando inevitabilmente lo spettatore che si trova coinvolto in un gioco mostruoso.
Dilazionare Hill House avrebbe potuto mettere d'accordo differenti tipi di amanti dell'horror. Chi ha difficoltà a non spaventarsi pur essendo attratto dall'orrore, avrebbe fatto meglio ad evitare il binge watching con questa serie: in questo modo gli spettatori particolarmente suggestionabili avrebbero potuto prorogare la paura. Allo stesso tempo, chi ama questo genere, avrebbe potuto gustare i sapori horror a piccole quantità, attendendo con trepidazione il susseguirsi delle puntate.
6) Maniac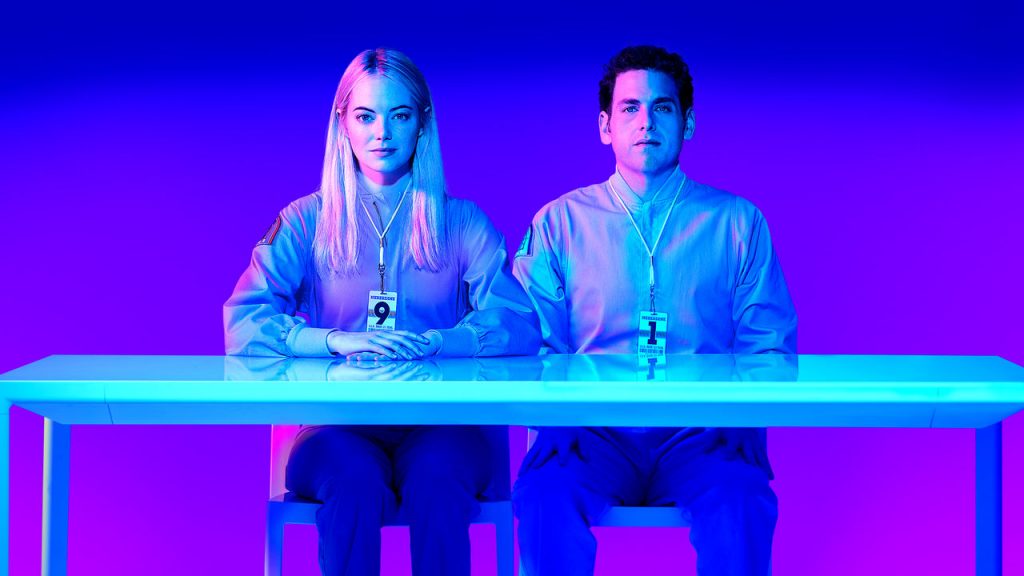 Maniac si avvale di due punti fermi: la bellezza sempre estasiante di Emma Stone e il tema che non può non attirare la nostra attenzione: i disturbi mentali. La serie esplora il mondo di cui forse abbiamo più paura: le psicosi, le loro cause scatenanti e le possibili cure. Questo prodotto coraggioso ci fa fare un viaggio in cui esploriamo le debolezze dell'essere umano, turbandoci e allo stesso tempo generando una riflessione più intensa dell'altra.
Sono proprio i temi trattati a farmi pensare che sarebbe stato meglio vedere un episodio alla settimana. Gli argomenti sono troppo delicati per essere assimilati in poco tempo. A questo aggiungiamo che le interpretazioni maestose di Emma Stone e Jonah Hill sono da ammirare a piccole dosi, per apprezzarne ogni piccola sfumatura.
7) Narcos
Libri, serie tv, film, documentari… Non c'è limite al fascino del male. Un trafficante del calibro di Pablo Escobar non smette mai di suscitare curiosità in chi vuole scoprire qualcosa in più riguardo al mondo della criminalità organizzata. Nonostante ci spaventi sapere che possa esistere tanta crudeltà e tanto menefreghismo verso il genere umano, non possiamo fare a meno di sentirci attratti dalle storie di criminalità.
Oltre alle ovvie riflessioni che una serie del genere può e deve far nascere, credo che la ragione particolare per cui sarebbe stato meglio assorbirla più lentamente siano proprio le immagini forti che ci riserva. Non sempre lo spettatore è preparato ad assistere a esecuzioni talmente violente da farci venire i brividi. Quindi forse, chissà, dilazionare quel genere di violenza non sarebbe stata una mossa sbagliata.
8) 13 Reasons Why
Dulcis in fundo, non posso esimermi dall'inserire 13 Reasons Why in questo elenco. Questa può essere considerata una delle serie Netflix che ha suscitato maggiori polemiche e discussioni, facendo parlare di sè per anni. Soprattutto a causa del tema centrale trattato: il bullismo. Nel corso delle dieci puntate della prima stagione entriamo in simbiosi con Hannah Baker e la sua storia straziante.
Ed è proprio attraverso l'immedesimazione nel personaggio che vado a motivare la sua necessaria visione cauta e moderata. La storia tratta indubbiamente temi odierni e forti, capaci di urtare qualsiasi tipo di sensibilità. E guardando 13 Reasons Why una puntata a settimana avremmo potuto constatare e valutare la gravità della situazione e il dolore della protagonista in maniera più profonda.
A conti fatti credo proprio che molti di noi non potranno mai più fare a meno di Netflix e della possibilità che ci offre di fruire nell'immediato della visione di una storia intera. Però, chissà, forse ci perdiamo qualche riflessione in più spinti dalla fretta che sorge a causa della curiosità che vuol essere soddisfatta nel più breve tempo possibile.
Non dimentichiamoci però che, come si suol dire, l'attesa stessa del piacere è essa stessa il piacere…