Quante volte sarà capitato mentre guardavamo una serie tv di incappare in un episodio sorprendente con una guest star accattivante? Alcune volte questi personaggi sono passati inosservati, ma altre volte abbiamo sperato di rivederli anche nelle successive puntate e desiderato che venissero maggiormente approfonditi. Ma purtroppo alcuni ruoli non nascono per diventare regular… anche se lo meriterebbero. Stan, il bodyguard di How I Met Your Mother, è solo un esempio tra i tanti personaggi che ci hanno lasciato con la curiosità di sapere come si sarebbero evoluti. Comparse interpretate da attori famosi o altre da attori meno conosciuti che però sono stati in grado di catturare la nostra attenzione.
Ecco alcuni di questi meritevoli personaggi ingiustamente spariti nel nulla.
1) Stan – How I Met Your Mother (4×21)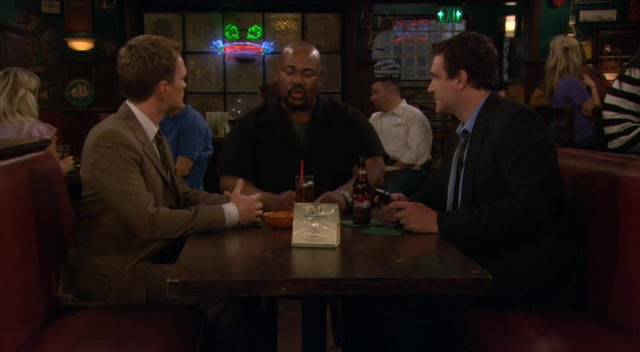 Difficile non innamorarsi di Stan, l'omone premuroso e affettuoso, in grado di farci emozionare con le sue citazioni e attenzioni romantiche.
Stan viene ingaggiato da Marshall e Barney per fare uno scherzo a Ted, il quale come suo solito è deciso a lanciarsi in una passionale relazione con una ragazza appena conosciuta. Gli amici insistono affinché non le scriva prima dei canonici tre giorni, ma Ted non segue il consiglio. Purtroppo, senza saperlo, invia proprio agli amici i messaggi destinati a Holli. Su suggerimento di Stan gli scrivono profonde frasi romantiche, compresa una citazione di Pablo Neruda, finendo poi, proprio loro, completamente incantati dal bodyguard. Neanche Barney e Marshall riescono a resistere al suo fascino! Alla fine dell'episodio si vede Stan uscire del bar insieme a Robin. E qui, sparisce per sempre da How I Met Your Mother.
2) Gretchen – New Girl (1×03)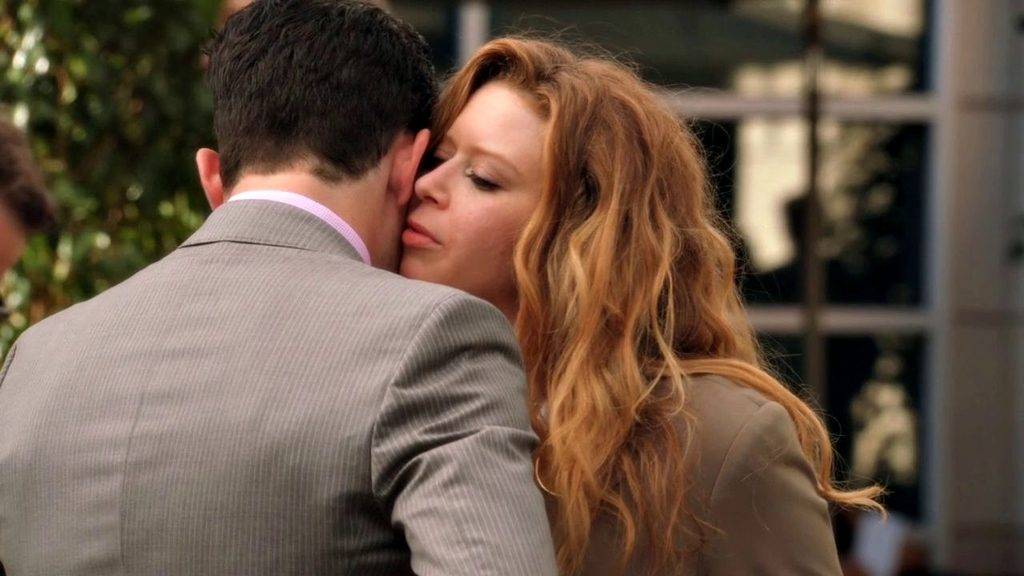 Uno degli episodi più divertenti e che racchiude un po' lo spirito di New Girl è l'1×03, quando i ragazzi vengono invitati a un matrimonio di amici comuni. Qui tutti sembrano dover faticare per nascondere le proprie stranezze, che alla fine verranno fieramente fuori. Schmidt deve combattere contro il suo desiderio di andare a letto con Gretchen (Natasha Lyvonne), con la quale ha un profondo feeling. L'esatto opposto della ragazza dei suoi sogni, mascolina e decisa, ma che inspiegabilmente lo attrae a tal punto che ogni matrimonio si conclude con un loro incontro focoso.
Se questo personaggio fosse ritornato anche nei successivi episodi sarebbe stato affascinante vedere come si sarebbe evoluta una loro eventuale relazione e come Schmidt l'avrebbe gestita.
3) Ryan – Friends (2×23)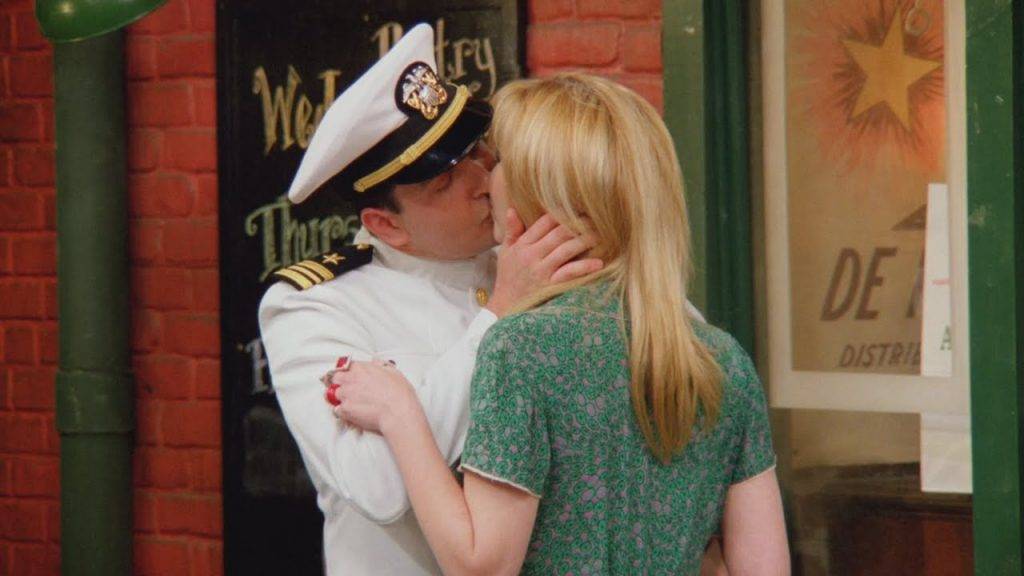 Un personaggio che avremmo voluto vedere anche nelle successive stagioni di Friends è Ryan, il bel pilota della marina. Amante di Phoebe, torna sulla terra per una sola settimana all'anno ed è solito trascorrere quest'unico momento con la ragazza. Peccato che nell'episodio in questione i due prenderanno la varicella e saranno così costretti a rimanere in casa a contorcersi per il prurito. Nonostante la sua apparizione sia ridotta a una sola puntata, non abbiamo potuto fare a meno di apprezzare il suo rapporto passionale con Phoebe e la dolcezza e l'eleganza di lui.
Sarebbe stato bello se, insieme a David, anche Ryan fosse tornato da Phoebe e avessero avuto una relazione più duratura.
4) Fratello Ray – Game of Thrones (6×07)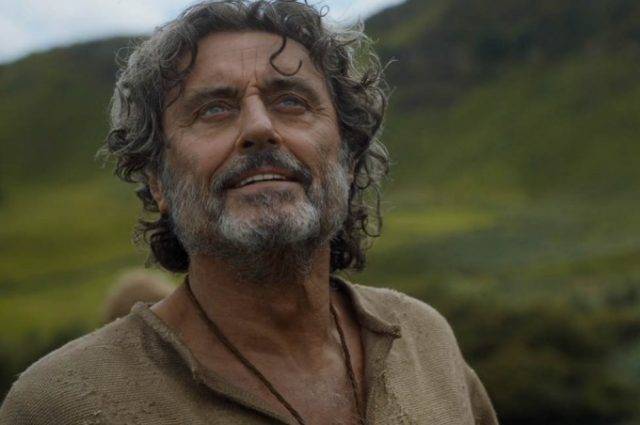 Fratello Ray è stato in grado di emozionare tantissimi fan. Uscito di scena troppo presto, avrebbe potuto dare ancora molto ai personaggi della serie.
Lo conosciamo nel settimo episodio della sesta stagione, Brother Ray è un ex guerriero stanco del dolore e delle armi. Decide per questo di cambiare la sua vita e si dedica alla gestione una piccola e pacifica comunità. Sarà lui a introdurre nuovamente il Mastino, dopo che tutti avevano pensato fosse morto, e gli regala la speranza di poter vivere in maniera diversa. Per la prima volta, Fratello Ray ci svela l'umanità perduta del Mastino e gli mostra che non è mai troppo tardi per prendere in mano le redini della propria vita.
5) Yolanda Hamilton – Veronica Mars (1×13)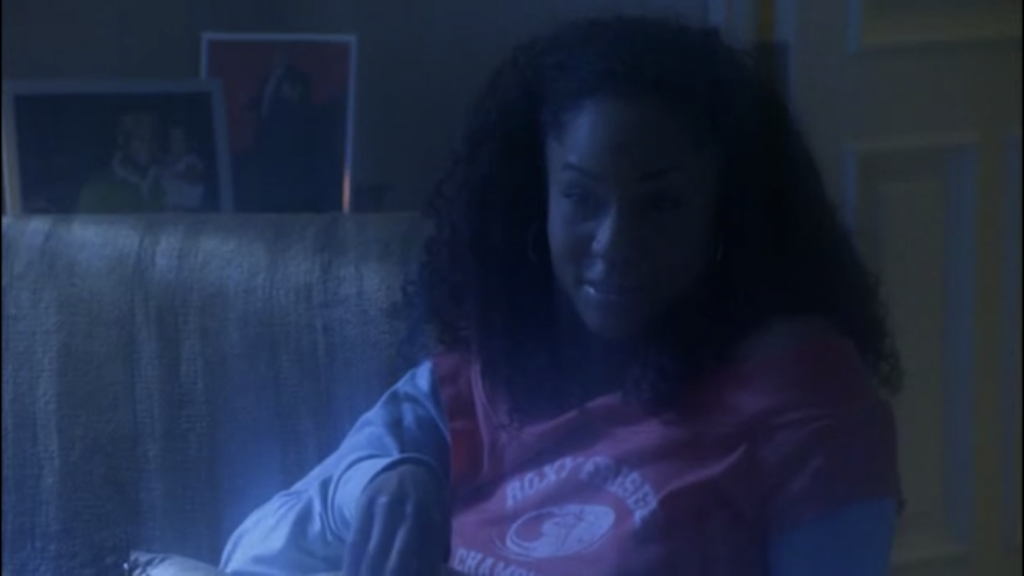 Yolanda fa la sua comparsa nell'episodio 13 della prima stagione di Veronica Mars, quando Keith riceve l'incarico di ritrovare la ragazza ormai scomparsa. Durante la puntata ci vengono mostrati diversi flashback: Yolanda era amica di Veronica quando quest'ultima era ancora fidanzata con Duncan. Sembrava che le due fossero perfettamente in sintonia, finché non hanno troncato i rapporti una volta scoperto che la ragazza ci aveva provato con Logan, il fidanzato di Lily. Veronica si era fatta facilmente trasportare e aveva finito per escludere Yolanda come tutto il resto del gruppo.
Alla fine dell'episodio si scopre che in realtà non era scomparsa, ma era scappata di casa con il suo ragazzo. E così, Yolanda non è più tornata a Neptune. Peccato! Un personaggio interessante che avrebbe arricchito la serie.
6) Eastman – The Walking Dead (4×06)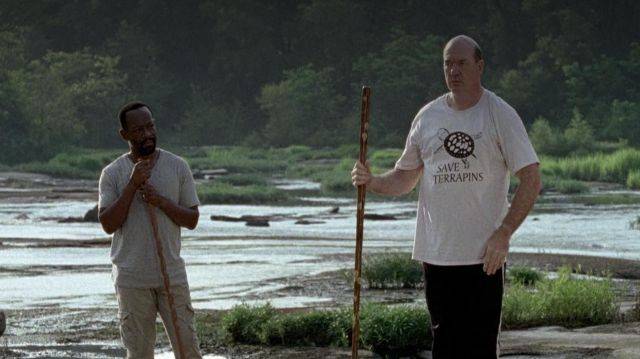 Anche se è apparso in un solo episodio, Eastman ha giocato un ruolo fondamentale nell'evoluzione del personaggio di Morgan.
Lo psichiatra è un tranquillo uomo che vive in una baita sui boschi. Proprio lui darà a Morgan la speranza di poter cambiare. Gli spiega il valore della vita e la sua importanza, così come quella della morte. E che la violenza non è l'unica risposta alle disgrazie della vita. Eastman lo istruisce sull'arte marziale dell'aikido. Da allora, Morgan combatterà sempre con il bastone e passerà molto tempo prima di riprendere a usare le armi da fuoco. Seppure sia stata una presenza limitata, è stato indispensabile per il percorso evolutivo di Morgan.
7) Beth – Skins (2×06)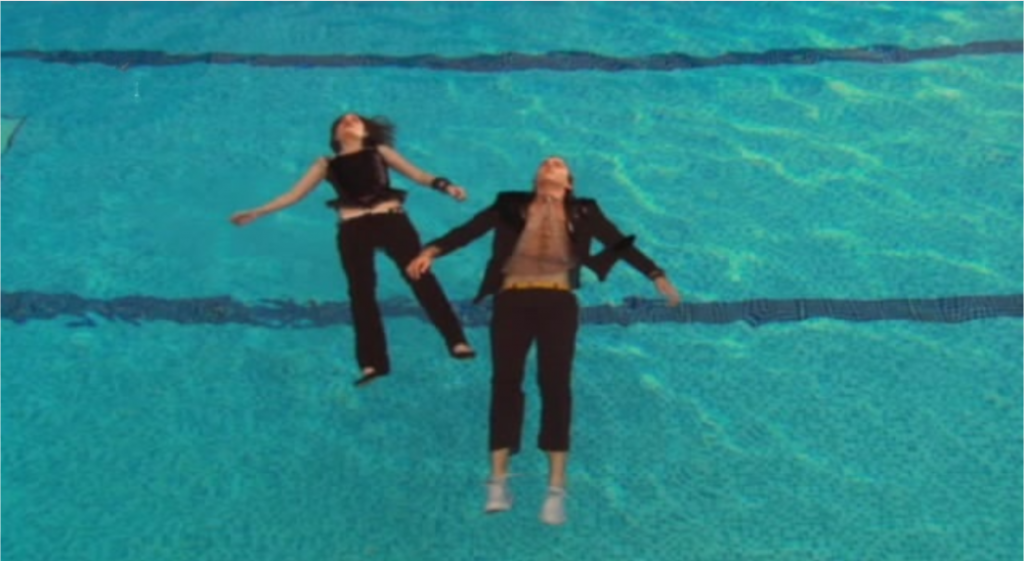 Beth: una presenza aliatoria, misteriosa. Ma che è stata fondamentale nella vita di Tony.
Nell'episodio 2×06, Tony si reca a un colloquio per entrare al college e qui incontra una trasgressiva e strana ragazza, Beth. Lei lo porta in giro per il campus e lo spinge a infrangere tutte le regole imposte dai supervisori. E in questi folli giri, riesce a farlo tornare in sé. Dopo l'incidente, Tony soffriva di un disturbo da stress post-traumatico e impotenza. Beth lo fa tornare il solito vecchio, furbo e intelligente guascone. Ma alla fine della puntata, di lei non si sa più nulla. Che fosse stata solo un'allucinazione del ragazzo? Non possiamo dirlo con certezza, ma ci avrebbe fatto piacere se fosse entrata a far parte del gruppo di Skins.
8) Cooper Anderson – Glee (3×15)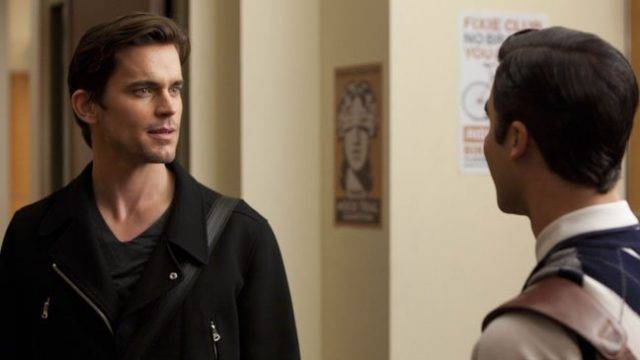 Come dimenticare la versione di Somebody that I Used to Know cantata dai fratelli Anderson?
Nella terza stagione abbiamo modo di conoscere Cooper, il fratello di Blaine e attore di pubblicità. Interpretato da Matt Bomer, la celebrità ha un grande fascino e subito conquista tutti i membri del Glee Club. Peccato che i rapporti con Blaine siano piuttosto incrinati e che quest'ultimo vive con disagio la popolarità e presunzione del fratello. In particolare, i due si scontrano dopo che Cooper lo riprende e lo critica per le sue doti recitative. Nonostante il loro rapporto conflittuale, tra i due c'è un profondo legame e sarebbe stato interessante veder tornare.
9) Professor Yana – Doctor Who (3×11)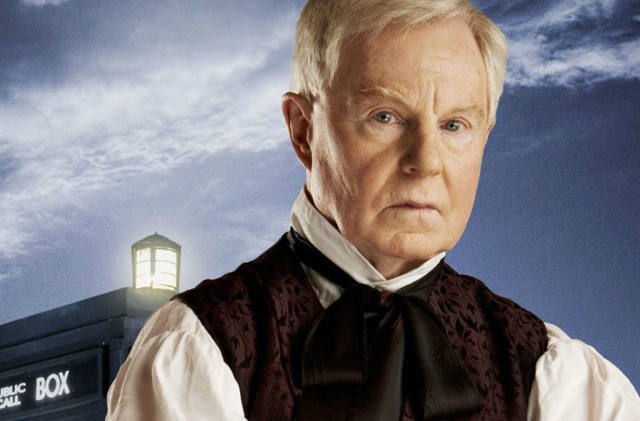 Nella terza stagione di Doctor Who, Derek Jacobi ricopre il ruolo importante anche se breve del Professor Yana.
Nell'episodio, il Dottore insieme a Jack e Martha Jones si ritrova in un futuro postapocalittico. Gli ultimi sopravvissuti cercano di tirare avanti per quanto possibile, aiutandosi l'un l'altro per costruire una navicella, unica speranza per la razza umana. Con questa cercheranno di raggiungere un nuovo pianeta chiamato Utopia. A capo di questo piano di salvataggio c'è proprio il professor Yana, che tuttavia nasconde la sua vera natura: il quinto Master, nemico per eccellenza del Dottore. Anche se è apparso in una sola puntata, il suo ruolo è stato fondamentale per dare continuità alla storia. Non lo dimenticano i fan della serie.
10) Casey – The Politician (1×08)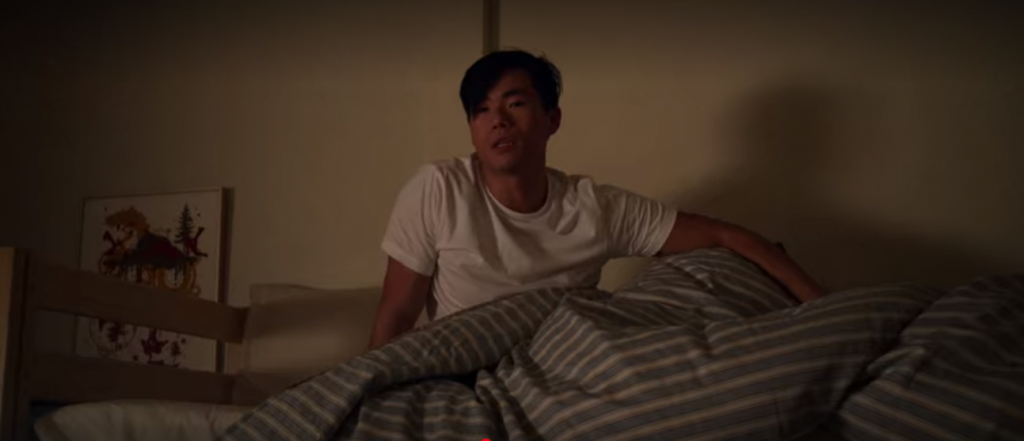 Il ruolo di Casey nella nuova serie Netflix The Politician è stato decisamente marginale. Eppure, è riuscito a lasciare un segno profondo e a dare una svolta nella vita di Payton.
Payton annega fallimenti e speranze nell'alcol e quando scopre che la ragazza che ha sempre amato sta per sposarsi con un altro è in preda alla disperazione più totale. Ma è a quel punto che entra in gioco Casey, il compagno di stanza taciturno. Con poche e perentorie parole fa nascere nel protagonista il desiderio continuare a combattere. "Non credo di averti mai sentito parlare" gli dicono. È un peccato che il suo ruolo sia stato così limitato: sarebbe stato divertente se fosse stata una presenza silenziosa anche negli altri episodi per poi parlare solo nell'ultimo.