Ogni nuova stagione telefilmica ci regala sempre tante sorprese. Numerose sono le serie tv di cui ci innamoriamo ma tante sono quelle che purtroppo finiscono per deluderci.
Del resto, per scoprire se un prodotto televisivo sia valido oppure no, siamo necessariamente costretti a cliccare play e immergerci nella visione. Ma se volete cominciare una di queste nuove 5 serie tv (scopri qui quali) vi consigliamo di non perdere proprio tempo. Perché a deluderci non devono essere necessariamente nuovi show: anche le nuove stagioni di serie che seguiamo da tanti anni possono rivelarsi dei flop, avendo ormai perso la loro verve. Il primo esempio che mi viene in mente è ovviamente House of Cards. L'ultima stagione è stata rilasciata proprio qualche settimana fa ed è stata tanto penosa da lasciarci con l'amaro in bocca. Una serie tv che in passato era stata acclamata dalla critica e ritenuta un vero capolavoro non meritava affatto un finale così.
Ma House of Cards non è l'unica serie di questo periodo che ha deluso le nostre aspettative!
1) Riverdale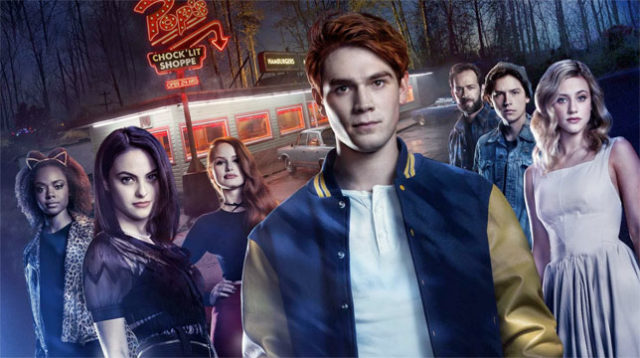 Riverdale è stata una delle serie rivelazione dello scorso anno e uno dei teen drama più apprezzati mai realizzati. Tratta dall'omonimo fumetto della casa editrice Archie Comics, racconta la storia della tranquilla città Riverdale, che viene sconvolta dalla misteriosa scomparsa di Jason Blossom. A differenza degli altri drama per adolescenti, questa serie all'inizio era davvero ben fatta: la prima stagione ha raccolto grandi consensi anche da parte della critica. Ce ne siamo innamorati grazie a una scenografia eccellente e a una trama intrigante.
Ma dopo una prima stagione a dir poco perfetta, la qualità della serie tv della The CW ha cominciato a calare. Se la seconda stagione è stata comunque godibile, i nuovi episodi che stanno andando in onda in America adesso invece stanno deludendo i fan.
La trama ha cominciato a diventare fin troppo prevedibile e sono aumentati a dismisura i momenti trash.
Se la prima stagione era stata un mistery thriller, invece la terza con l'introduzione di un misterioso gioco di ruolo, Gryphons & Gargoyles, è diventata quasi una serie paranormale. Coloro che volevano semplicemente seguire un leggero teen drama ben fatto hanno detto addio alla serie, mentre i fan del trash si sono innamorati ancor di più di Riverdale. Ma sono sicura che tutti siamo concordi nel dire che questi primi episodi della terza stagione non ci hanno entusiasmato e gli ascolti, che continuano a calare, purtroppo lo confermano.