I teen drama sono una categoria vastissima nell'universo delle serie tv e sempre più telefilm finiscono per avere una propensione ai drammi adolescenziali anche se partono con altri presupposti. Diciamoci la verità: i teen drama fanno parte della nostra vita quotidiana, a volte sembra che siano la nostra vita quotidiana. Ma alcuni ci hanno decisamente segnato – Gossip Girl per fare un esempio – facendoci sognare, piangere e divertire. Per questo motivo certi prodotti conserveranno sempre un posto speciale nel nostro cuore.
Ecco la classifica dei 10 migliori in assoluto!
10) Pretty Little Liars
Pretty Little Liars (concordate con noi che questa è la stagione migliore?) è uno dei teen drama che negli ultimi anni ha fatto parlare di più di sé. Le protagoniste hanno saputo tenere desta l'attenzione del pubblico non solo per la curiosità di scoprire chi fosse -A, ma anche e soprattutto grazie alle vicende personali delle Liars. I loro amori, i segreti e le confidenze hanno coinvolto gli spettatori che riescono a rivedersi nelle loro storie e nei drammi adolescenziali… eccetto per la parte dello stalker anonimo che le rinchiude in una casa di bambole! Nonostante il finale da molti criticato e le soluzioni a volte inverosimili, la serie riesce a coinvolgere e risulta impossibile non affezionarsi alle ragazze e ai loro tentativi di smascherare -A.
9) Dawson's Creek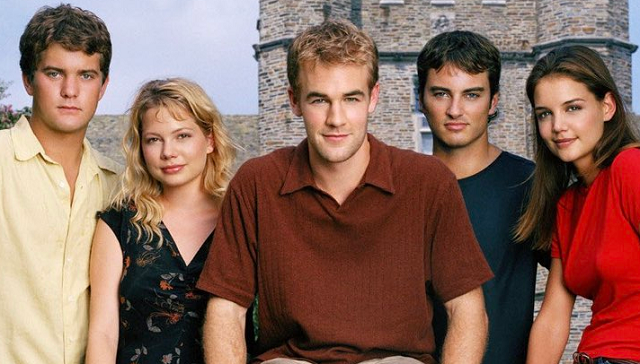 Chi non ricorda uno dei primi teen drama che ci ha tenuti incatenati davanti alla tv? Dawson's Creek non era certo perfetto: con il tempo molti altri telefilm sarebbero riusciti a surclassarlo, eppure non possiamo non provare nostalgia quando sentiamo la sigla. I personaggi ci hanno rallegrato le giornate ed emozionato per ben sei stagioni: ci hanno commosso, ci hanno indignato quando le situazioni prendevano una piega diversa da quella che speravamo e ci hanno anche fatto riflettere sull'adolescenza. Ancora oggi, a distanza di più di dieci anni dalla fine, continuiamo a domandarci: Joey doveva stare con Dawson o con Pacey?
8) Beverly Hills 90210
Beverly Hills 90210 è probabilmente il primo vero teen drama a essere stato prodotto. Per la prima volta una serie tv riuscì a mostrare la vera vita degli adolescenti, trattando anche temi delicati come la sessualità, l'abuso di sostanze stupefacenti, l'omosessualità. Questo gruppo di amici ci ha accompagnato per dieci anni e, tornato alla ribalta con nuovi episodi, continua a farci sognare la vita a Beverly Hills. Impossibile non appassionarsi alle vicende di questi ragazzi che hanno fatto storia e lanciato mode e che, per quanto lo scenario potesse essere diverso, ci hanno permesso di rivederci in loro.
7) Gossip Girl
Buongiorno Upper East Side!
Sono Gossip Girl, la vostra unica e inesauribile fonte sulle vite scandalose dell'elité di Manhattan.
Come non emozionarsi ogni volta che sentiamo queste parole? Gossip Girl ha influenzato una generazione che sogna ancora i vestiti e le feste lussuose dei suoi protagonisti. I ragazzi dell'Upper East Side hanno tutti pregi e difetti, sono viziati e vendicativi, eppure non possiamo fare a meno di guardarli e di affezionarci a loro e alle loro storie. Cresciamo con i protagonisti, maturiamo insieme a loro quando stagione dopo stagione iniziano a entrare nell'età adulta e a uscire dal mondo aristocratico che era la Constance Billiard School. Gossip Girl ci ha fatto sognare e ci ha coinvolto.
6) Teen Wolf
Teen Wolf è tra i drammi adolescenziali più seguiti anche grazie alla tematica fantasy che contribuisce a rendere la serie ancor più fruibile. Il protagonista, Scott McCall, viene trasformato in licantropo e da quella fatidica notte il suo scopo diventa quello di proteggere la città di Beacon Hills da altre creature mitologiche. Ma Scott dovrà anche far fronte a tutte le difficoltà tipiche degli adolescenti: i primi amori, i litigi con i genitori e i tentativi di entrare a far parte della squadra di lacrosse della scuola. Teen Wolf alterna momenti drammatici o ricchi di pathos ad altri divertenti e romantici, ed è grazie a questa ambivalenza che riesce a coinvolgere lo spettatore.
5) Awkward (Diario di una nerd superstar)
Se siete amanti dei teen drama che hanno una piacevole vena ironica, Awkward fa sicuramente al caso vostro. La serie è incentrata sulla vita di Jenna Hamilton e sulla sua relazione travagliata con Matty McKibben e tocca tutti gli aspetti della prima relazione adolescenziale. Ogni personaggio affronta problemi e disagi tipici dei teenager e tutti appaiono delle caricature dei tipici stereotipi dei film liceali. Pian piano entriamo sempre più in contatto con il lato più intimo dei protagonisti, arrivando a sentirci in sintonia con ogni personaggio. Le situazioni e i problemi adolescenziali, però, vengono sempre trattati con la giusta dose di comicità che contraddistingue questa serie tv.
4) Veronica Mars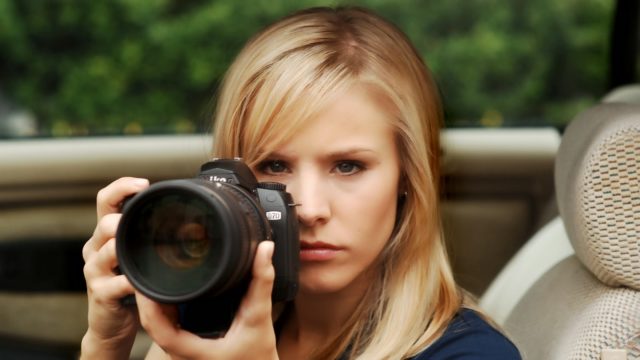 Un teen drama diverso dal solito è Veronica Mars. La protagonista è una normale studentessa del liceo Neptune, ma nel tempo libero lavora come investigatrice privata nello studio di suo padre. Il passato di Veronica è costellato di delusioni e misteri e, tra amori e problemi familiari, farà di tutto per scoprire la verità sulla morte della sua migliore amica Lilly. La serie, la cui quarta stagione è stata da poco rilasciata sulla piattaforma Hulu, è avvincente e mantiene desta l'attenzione dello spettatore che segue le mosse di Veronica e non può fare a meno di ammirarne la caparbietà. Nel corso delle stagioni i protagonisti crescono e fanno del passato il loro trampolino di lancio per diventare persone migliori.
3) The O.C.
The O.C. è uno dei teen drama per eccellenza in grado di alternare momenti drammatici con altri divertenti e romantici. Le storie dei Fantastici 4 (qui i 5 migliori episodi) ci hanno tenuti incollati allo schermo, facendoci sentire ora l'incompresa e oppressa Marissa ora il nerd sarcastico Seth. Eppure non importa quanti anni siano trascorsi o quante volte abbiamo rivisto questa serie, mentre guardiamo Seth dichiararsi a Summer o Marissa baciare Ryan per la prima volta continuiamo a commuoverci. I punti di forza dello show sono senza dubbio i suoi personaggi che, dalla prima all'ultima stagione, subiscono una visibile evoluzione pur rimanendo coerenti a se stessi.
2) Skins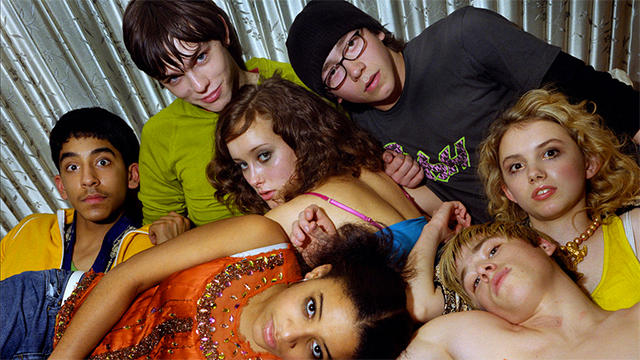 Skins è il dramma adolescenziale per antonomasia ed è anche uno dei più realistici e schietti che siano mai stati realizzati. La storia segue le vicissitudini di tre gruppi di ragazzi di Bristol trattando temi delicati come l'abuso di alcol, droga e disturbi mentali. Ognuno di questi personaggi si fa portavoce di un disagio e, tra eccessi e concrete difficoltà, racconta la propria storia. Infantili, desiderosi di attenzioni e alla costante ricerca di un modo per sfuggire dalla vita e dai problemi che sembrano perseguitarli, non ci si può non affezionare e rispecchiarsi in questo gruppo di adolescenti problematici. Ognuno di loro, in questo percorso controverso, riesce a lanciare un chiaro e singolare monito al pubblico.
1) My Mad Fat Diary
Uno dei teen drama meglio riusciti è sicuramente My Mad Fat Diary. Tratto da una storia vera, la protagonista è Rae che – uscita da una clinica riabilitativa – inizia finalmente a vivere. Troverà nei suoi nuovi amici un punto di riferimento e imparerà ad amare se stessa e il suo aspetto fisico grazie all'aiuto del suo grande amore Finn, il ragazzo più popolare della scuola. Nel corso delle tre stagioni capirà che l'unico modo per affrontare le difficoltà della vita è saper accettare i propri difetti rendendoli pregi. My Mad Fat Diary non è solo una storia d'amore tra adolescenti, è il percorso di evoluzione dei protagonisti per diventare consapevoli che la vera forza sta in ciò che li rende diversi.