Nelle serie tv, molto spesso, il cast è tremendamente bello e ci distrae persino dagli avvenimenti in corso. Dagli uomini alle donne, dai personaggi principali a quelli secondari, non c'è un singolo membro di quello show che non attiri la nostra attenzione in quanto a bellezza. Un esempio? Gossip Girl. O più o meno tutti gli show della The CW.
Le serie di questa classifica hanno dei cast che sono belli tutti allo stesso modo. Quando si paragonano due cose uguali, entra in gioco la soggettività di ognuno di noi. Per ragioni ovvie abbiamo dovuto tagliare parecchia roba che comunque meritava di esserci. Prima di procedere con i sopravvissuti, tributiamo qualche assente: True Blood, Vikings che ha in comune con I Tudors un bellissimo Jonathan Rhys Meyers, The O.C, One Tree Hill e l'intero Arrowverse.
Ecco la classifica al netto della strage!!!!
10) Shadowhunters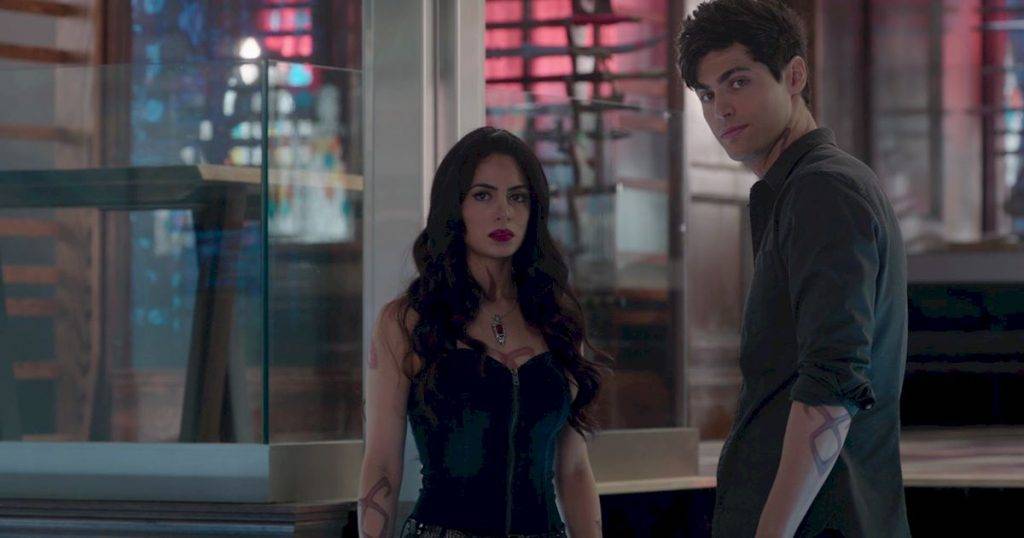 Shadowhunters non è sempre stata all'altezza della sua versione cartacea. C'è una cosa però che non è affatto sfuggita agli spettatori: la bellezza del cast.
Due esempi femminili su tutti: Emeraude Toubia e Katherine McNamara. La prima è colei che veste i panni di Isabelle, la cacciatrice che sa di essere bella e lo usa a suo vantaggio. Innegabile la sensualità dell'attrice dalle origini messicane e libanesi. La McNamara è la protagonista della serie tv, Clary. Quegli occhi verdi e i capelli rosso fuoco sono una combinazione letale, chiedere a Jace e Simon.
Anche quest'ultimi non sono niente male, soprattutto Jace, un concentrato di muscoli e fascino, un biondino burbero ma tremendamente sexy. Il più affascinante però è quel Matthew Daddario interprete di Alec, così serio, misterioso e semplicemente bello. Insieme a Magnus formano una delle coppie più belle – anche in senso letterale del termine – delle serie tv. Nominiamo anche l'addestratore Hodge e il vampiro Raphael.