Ogni amante delle serie tv ha dei personaggi che predilige rispetto a tutti gli altri. Quando a qualcuno di questi tocca una fine infame, ad esempio come per la metà dei personaggi di Game of Thrones, diventa difficile non provare rabbia verso gli autori che hanno deciso le sorti del nostro beniamino.
A volte ci sono conclusioni che dividono l'opinione dei fan. Vedi il caso di Daenerys e dell'epilogo che Benioff e Weiss – i quali hanno dichiarato di sapere chi siederà sul Trono alla fine dei libri di Martin – hanno scelto per lei.
Fine che ancora genera discussioni a quasi un anno di distanza dal termine dello show.
Non solo Game of Thrones però ha riservato una fine discutibile ad alcuni dei suoi personaggi!
Ecco quindi 5 casi di personaggi molto amati che potevano dare ancora molto e che non hanno avuto la fine che meritavano!
1) Oberyn Martell – Game of Thrones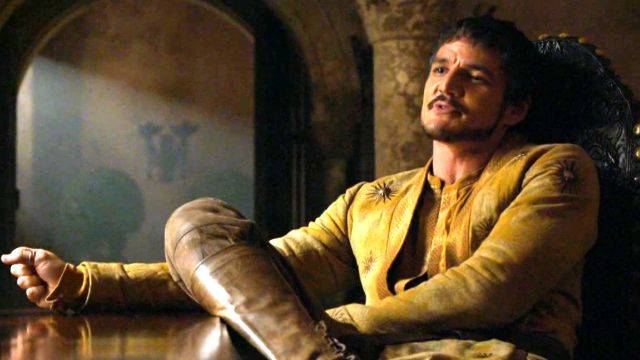 Partiamo proprio dall'amatissimo principe dorniano!
La fine della Vipera Rossa, come citava l'episodio che ne ha mostrato la crudissima morte, ha destato parecchio malcontento nel cuore dei fan. Il personaggio di Oberyn poteva davvero dare ancora molto allo show. La sua sete di vendetta verso i Lannister, le sue figlie e l'amore per la sua combattiva compagnia, potevano offrire ancora molti spunti narrativi per rendere la trama più avvincente.
Il suo massacro mentre tentava di vendicare la sua famiglia sterminata per mano dell'odiatissima Montagna rimarrà sempre una delle chiusure più discusse di Game of Thrones.
2) Marissa Cooper – The O.C.
Anche la morte della scatenata Marissa ha lasciato molti fan con l'amaro in bocca.
Un po' perché la fragile e collerica principessina di Newport rendeva decisamente la trama più movimentata, grazie a tutte le sue sclerate emotive e ai suoi amori improvvisi. Ma anche perché se il desiderio era quello di far uscire di scena il personaggio, come racconta la stessa attrice in questo articolo, non era necessario farlo succedere in un modo così tragico.
Marissa aveva già deciso di lasciare Newport per raggiungere il padre in Giappone, si era già congedata in modo toccante dai familiari e dagli amici di sempre. Farla rimanere uccisa nell'incidente causato da Volchok ci è sembrata un'esagerazione.
Tenerla in vita avrebbe potuto inoltre dare una spinta alla quarta stagione dello show, che guarda caso ha perso un bel po' di ritmo senza la sua irrequieta protagonista!
3) Glenn Rhee – The Walking Dead
La morte di Glenn è una di quelle che ha veramente sconvolto il panorama seriale. Anche solo per l'hype che si era creato intorno al cliffhanger che ha lasciato i fan con un enorme magone per un anno e passa.
Oltre allo shock legato alla perdita di Glenn e di Abraham, i fan hanno dovuto riprendersi anche dalla crudeltà dell'episodio che vede protagonista Negan e la sua Lucille.
4) Sayid Jarrah – Lost
Il personaggio di Sayid si è sempre rivelato estremamente importante ai fini della trama dello show sui sopravvissuti del volo 815 dell'Oceanic Airlines.
Coraggioso e saggio, in continua ricerca del suo amore perduto e dell'espiazione per i suoi peccati passati, il suo epilogo non ha convinto del tutto i fan.
Colpito da un'arma da fuoco, poi risvegliato in modalità senza cuore, finisce per recuperare la sua umanità giusto in tempo per farsi saltare per aria nel tentativo di salvare i suoi amici.
Si poteva fare di meglio con lui.
Concludiamo con una delle morti più ingiuste del panorama seriale!
5) Opie Winston – Sons of Anarchy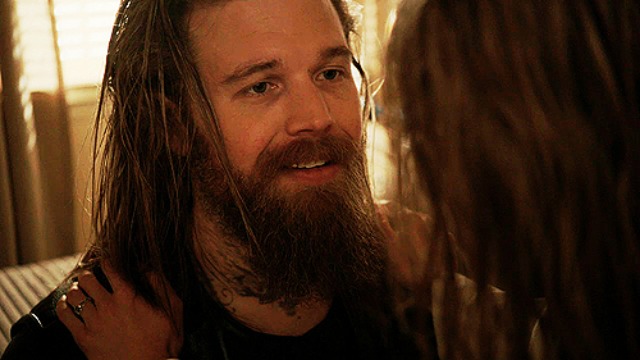 La morte del gigante buono Opie è ancora un colpo molto difficile da incassare per tutti i fan dello show di Kurt Sutter.
Leale, forte, volitivo. Le condizioni che hanno portato alla morte violenta dell'amatissimo Opie ci sono sembrate insopportabili fin da subito. Il suo sacrificio sotto gli occhi angosciati di Jax è stato sicuramente uno dei momenti di Sons of Anarchy che ci hanno letteralmente strappato il cuore.
Opie poteva ancora fare moltissimo per il clan e la sua mancanza, anche nelle stagioni a seguire, si è avvertita tantissimo. Specie sull'impatto che ha avuto su Jax e sulla trama.
Non possiamo non chiederci infatti come sarebbe stata la fine di Sons of Anarchy se Opie non avesse mai smesso di guardare le spalle del suo migliore amico.