Il 2019 ci ha regalato tante nuove serie che ci hanno fatto innamorare e che hanno fatto incetta di premi. Questo è stato l'anno in cui sono state trasmesse Chernobyl, Watchmen, Modern Love ed Euphoria. Ma in questi mesi abbiamo guardato anche molte nuove stagioni di serie tv che avevamo già avuto modo di apprezzare e che si sono riconfermate come capolavori. Ma non tutte le ciambelle escono col buco e ci sono stati anche nuovi episodi che ci hanno deluso come QUELLA puntata dell'ottava stagione di Game of Thrones.
Così se ci sono stati molti episodi ottimi che ci hanno lasciato a bocca aperta, ce ne sono stati molti che ci hanno fatto rabbrividire. Alcune delle puntate di cui stiamo per parlarvi sono state veramente pessime, mentre altre hanno confermato il declino di serie tv che reputavamo ottimi prodotti e che quest'anno ci hanno proprio deluso. Ovviamente ci saranno Game of Thrones (sul cui finale sono emersi interessanti risvolti) e Black Mirror, le cui nuove stagioni sono state decisamente deludenti.
Ecco quindi la classifica delle 5 peggiori puntate delle Serie Tv che sono state trasmesse quest'anno.
5) Chambers 1×01 – Into the Void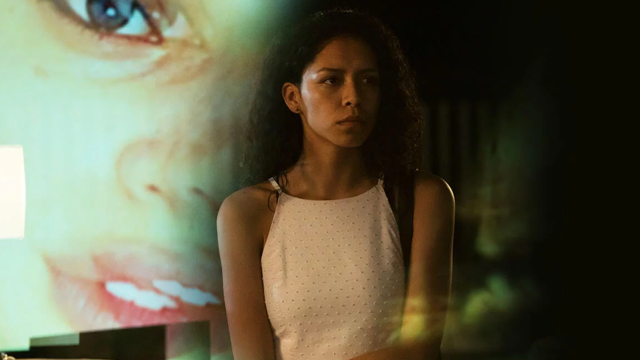 Questa serie aveva tutte le carte in regola per essere interessante e avvincente, ma si è rivelato l'ennesimo buco nell'acqua. Una trama accattivante e la presenza nel cast di un mostro sacro del cinema come Uma Thurman ci avevano spinto a iniziare fiduciosi questo nuovo mistery di Netflix. La protagonista era Sasha che, dopo aver rischiato di morire a causa di un infarto, è riuscita a sopravvivere grazie a un trapianto. Ma col tempo ha cominciato però ad assumere gli atteggiamenti della ragazza che le aveva donato il cuore e ad avere strane visioni.
Il pilot ha messo troppa carne al fuoco e ha mostrato fin da subito le pecche di una serie tv che ha puntato troppo in alto, senza rispettare le aspettative. Trovo imperdonabile che gli autori di Chambers abbiano sprecato il talento di Uma con una sceneggiatura davvero indegna. La trama, dopo qualche premessa interessante, risulta davvero tanto banale e mal strutturata. Non siamo per questo rimasti sorpresi quando abbiamo scoperto che era stata cancellata da Netflix. Il pilot si trova al quinto posto perché almeno questa puntata è riuscita, pur con mille difetti, a farci incuriosire e a spingerci a vedere quella successiva.