Avete letto il titolo di questo articolo e, lo sappiamo, molti di voi hanno pensato a Game of Thrones. Ma le altre quali sono?
La redazione di Hall of Series si è rivolta a voi.
Il cuore pulsante delle nostre passioni. Il reale protagonista del nostro affiatamento. L'anima che si cela dietro a un freddo corpo, il quale altro non è che la maschera di ognuno di noi.
Questa è la redazione di Hall of Series: una maschera attraverso la quale ognuno di noi può sentirsi partecipe di qualcosa. Noi siamo semplicemente un veicolo che trasporta le vostre emozioni, con le quali voi potete concordare o meno. Siamo tutti così meravigliosamente diversi, e le serie tv sono per noi il più bel dibattito che possa esistere. Per questo, oggi, questo articolo è dedicato a voi.
È dedicato alla vera essenza di Hall of Series: la community.
Nella fattispecie oggi parleremo del binge watching. Tale fenomeno, tipico degli ultimi anni, può essere traducibile con il termine "maratona televisiva", ovvero "guardare programmi televisivi per un periodo di tempo superiore al consueto, senza soste". Alla luce di questo, dopo un'attenta analisi, abbiamo per voi la classifica delle dieci serie tv viste in poco tempo dalla community e per esteso quelle preferite, le serie tv che avete guardato più e più volte. Pronti? Cominciamo!
10) Daredevil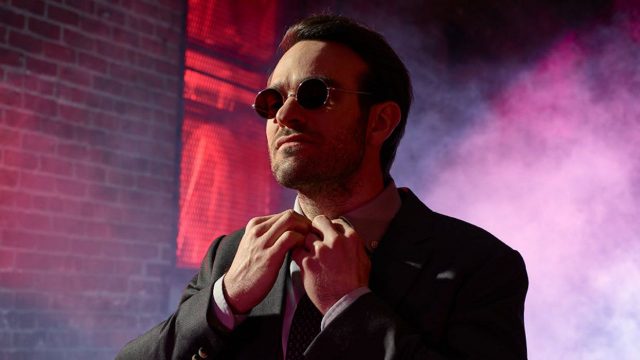 Lo show Marvel si conferma nuovamente primo tra i prodotti che trattano il tema dei Defenders. La passione per i supereroi non delude e appassiona come sul grande anche sul piccolo schermo. Daredevil con il suo "realismo" e la sua magistrale caratterizzazione dei personaggi non stupisce per la sua posizione in questa classifica.