Non sono per forza attrici bellissime, anche se alcune lo sono decisamente. Oggi vi parliamo di donne che, grazie al loro aspetto particolare, si sono trovate bene a interpretare un personaggio di una serie tv storica (ma anche fantasy: pensiamo a Game of Thrones). Scopriamo 10 attrici che sembrano uscite da una cartolina di un secolo fa, se non da un arazzo medievale.
1) Tamzin Merchant (The Tudors, Salem, Carnival Row)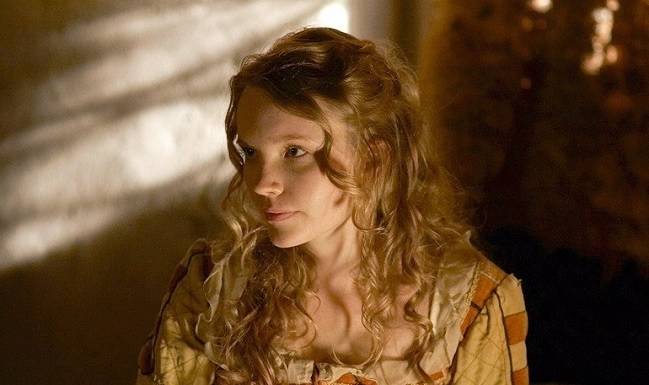 La particolarissima Tamzin sembra davvero uscita da un quadro rinascimentale. Eterea, delicata, pare un'eterna bambina o una ninfa. La sua particolarità l'ha confinata nell'ambito delle serie tv storiche o fantasy, ma stava per farle ottenere il ruolo della vita: quello di Daenerys Targaryen in Game of Thrones (ve ne abbiamo parlato qui). Chissà, forse sarebbe stata una Dany più delicata e più somigliante a quella dei libri. Sicuramente non avrebbe destato raccapriccio per le sue sopracciglia non in tinta con la parrucca bianca.