Netflix ha recentemente rimosso dal catalogo alcune grandi serie tv. Dexter è una di queste ma non è l'unica. In alcuni casi ci viene in soccorso, però, Now Tv che ha incluso nel suo elenco tantissimi show. Scopriamo quelli di cui un vero serializzato non può proprio fare a meno. Tra drama, comedy, procedural, crime e cult d'altri tempi c'è solo l'imbarazzo della scelta!
1) The Shield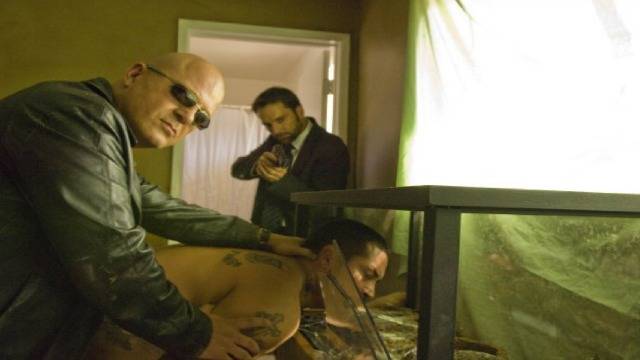 Non solo Amazon Prime per una serie troppo spesso trascurata. Now Tv offre infatti per l'Italia tutte e sette le stagioni di The Shield, garantendo una visione continuativa del capolavoro di Shawn Ryan. Imprescindibile opera apripista dei più recenti crime e drama, The Shield conquista per interpreti e profondità del racconto. Ogni stagione esplora un mondo diverso, parallelo e sovrapposto al precedente. Nessuno spazio del reale si sottrae allo sguardo disilluso, crudo e verace della telecamera. Il risultato è un capolavoro corale che mette in scena personaggi sporchi, sfaccettati e realissimi.
Un'indagine sulla morale umana e sui buchi neri dell'umanità che non offre risposte ma acuisce i nostri interrogativi esistenziali. Tutto diventa relativo e verità e menzogna si alternano in un eterno balletto nel quartiere disadattato di Farmington, Los Angeles. Vic, Shane, Lem e Ronnie sono detective atipici, antieroi pronti a tutto, figure negative in cerca di un equilibrio personale e professionale.
Non c'è spazio, non abbastanza, per i singoli casi autoconclusivi, per l'indagine fine a se stessa, per l'intreccio tradizionale del procedural drama. Vic Mackey si staglia sopra ogni cosa, catalizza lo sguardo della cinepresa e la sua storia attraversa sette stagioni in un dramma che si consuma come un veleno che lentamente si diffonde nel corpo. Anime nere, pozzi della coscienza, disumanità e degrado in una serie che si nutre della tua vitalità e ti sconvolge nel profondo.