Cosa sarebbe una serie tv senza musica? Le serie tv sono piene di momenti indimenticabili che entrano nell'immaginario collettivo e che vengono citati ancora e ancora. Pensiamo all'intramontabile "I am the one who knocks" in Breaking Bad, o al "By order of the Peaky Blinders" della serie incentrata sugli Shelby, tanto per fare degli esempi. Eppure, nessuna serie sarebbe la stessa se alcune scene non fossero accompagnate dalla musica giusta.
Ci sono scene in cui le note di una canzone assumono un ruolo fondamentale. La musica le accompagna scandendo il ritmo di ciò che accade, esprimendo ciò che i personaggi provano in quegli attimi, o anticipando ciò che stiamo per vedere. Pensate a quanto maggiore può essere l'effetto quando la canzone che viene scelta è la più azzeccata che si possa trovare sulla faccia della terra. In questo articolo abbiamo voluto raccogliere alcune scene di questo tipo. Preparatevi ai brividi!
Attenzione: ovviamente è d'obbligo un'allerta spoiler!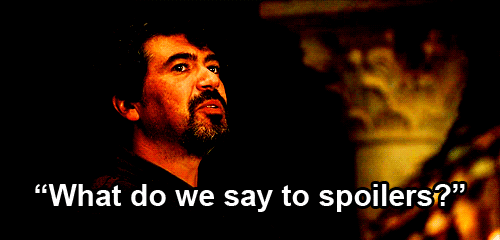 01) Breaking Bad 5×16 – Baby Blue (Bad Finger)
La prima scena a entrare in questa classifica non poteva che essere che il finale di Breaking Bad. Ad accompagnarla è Baby Blue, brano dei Bad Finger del 1971. Walter, rimasto solo dopo essersi liberato di tutti i neonazisti e dopo la fuga di Jesse, è nel laboratorio di metanfetamina. Osserva l'attrezzatura, l'accarezza, come un amante che ritrova finalmente la sua amata dopo una lontananza troppo prolungata. Ed è questo che sottolinea la canzone.
Breaking Bad è la storia di un uomo che giunge alla dannazione per la sua sete di potere e grandezza, mascherati dietro al dovere morale verso la propria famiglia. È anche, però, la storia dell'amore di Walter White per la chimica, l'amante, e la blue sky, frutto di quell'amore, da cui è stato costretto ad allontanarsi nel periodo di latitanza forzata. E la tenerezza e malinconia nei gesti di Walter in quel laboratorio, quando finalmente si ricongiunge con la sua vera passione, non vengono espressi a parole, ma dalla musica e dal testo.
Guess I got what I deserved
Kept you waiting there too long, my love
All that time without a word
Didn't know you'd think that I'd forget
Or I'd regret
The special love I had for you
My baby blue
Immagino che sia quel che mi merito
Ti ho fatta aspettare troppo a lungo, amore mio
Tutto questo tempo senza mai farmi sentire
Non credevo avresti pensato che mi fossi dimenticato
O che mi fossi pentito
Del grande amore che provo per te
Mia baby blue