Quante volte ci è capitato, guardando una puntata delle nostre Serie preferite, di pensare: "quanto darei per visitare quelle case!". Ecco, questo fisicamente è impossibile, ma un bel tour guidato non ce lo toglie nessuno!
Spesso le location e gli ambienti che ci sono tanto piaciuti sono costruiti sul set di scena, ma alcune case reali sono prestate a registi e sceneggiatori per farci innamorare dei suoi inquilini e renderci partecipi delle loro avventure. Tra serie vintage (il mini ma chic appartamento di Carrie in Sex and The City, la casa condivisa di Will & Grace, il loft di Monica e Rachel di Friends etc etc) e altre che vanno ancora in onda, perché non guardare più da vicino dove si svolgono le avventure dei nostri paladini? Pronti, si parte!
Casa Halliwell – Streghe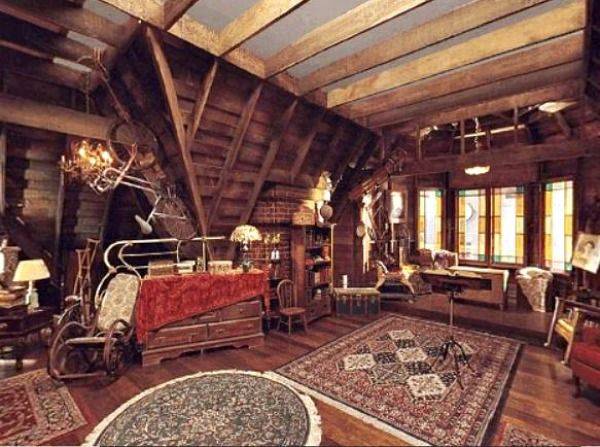 Le sorelle magiche hanno distrutto svariate volte la loro splendida casa vittoriana, ma lei si è sempre rimessa in piedi! Prue, Piper, Pheobe e Paige si sono rintanate in soffitta a consultare il Libro delle Ombre, o chiuse in cucina ad improvvisare pozioni (e ricette: Piper è una fantastica cuoca), o combattuto in salotto i più disparati demoni, per poi rivederle nell'episodio successivo alle prese con la consueta pulizia post uccisione magica!
Per fattucchiere allo sbaraglio.
Blanchard Loft – Once upon a time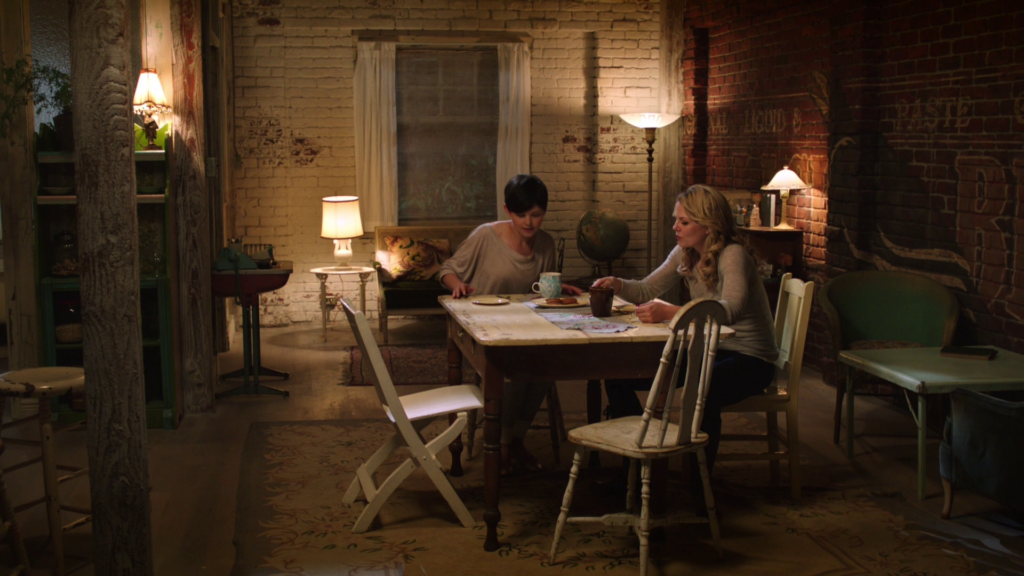 Il piccolo loft appare in perenne ristrutturazione, ma è il covo d'amore del Principe Azzurro e Biancaneve, nonché un porto sicuro per tutti i membri del team Charming. Le riunioni in cucina, con il villain di turno che prontamente si affaccia senza essere invitato e la stanza da letto arrangiata sono una parte dei luoghi del cuore dove le avventure delle nostre fiabe preferite prendono vita.
Per sognatori recidivi.
Cortez Hotel – American Horror Story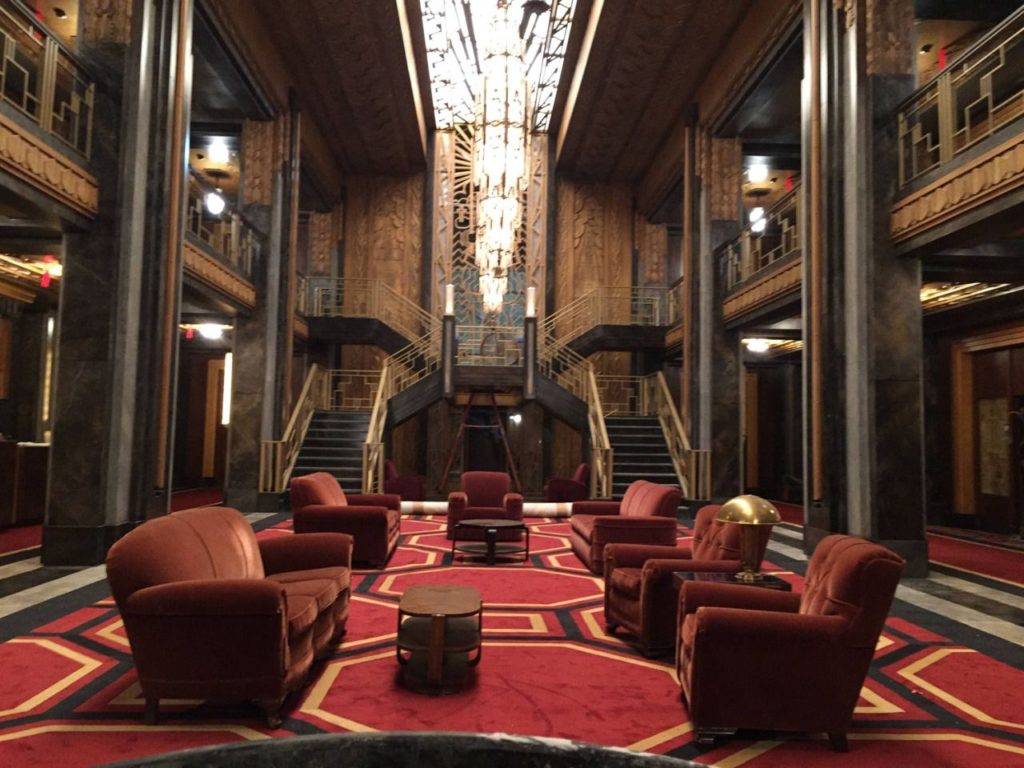 American Horror Story ha una caratterizzazione molto similare in ogni stagione, con cast e ambienti che diventano importanti quanto i protagonisti. Dalla Murder House della prima stagione, fulcro di vicende poco pulite e il Cortez Hotel del signor March, una lussuosa dimora in cui i suoi ospiti rimangono imprigionati senza tempo. Camere giganti come bocche fameliche, labirinti rivestiti da moquette optical e gusto retro'.
Per palati sopraffini.
Casa Gilmore – Gilmore Girls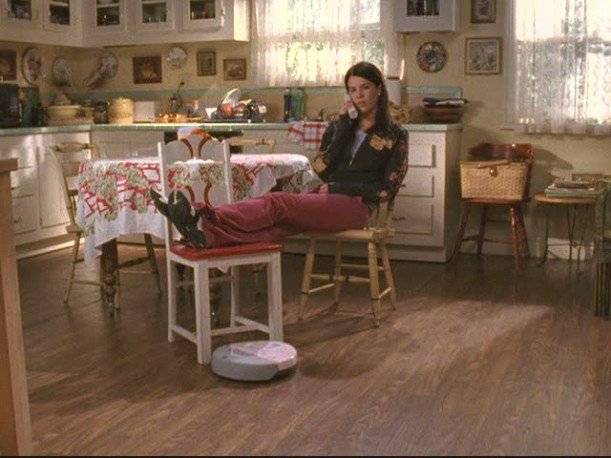 Lorelai e Rori hanno passato le migliori serate della loro vita spalmate sul divano a vedere filmetti rosa o in cucina a riscaldare cibo precotto. Le due amiche imparentate sono l'emblema della donna moderna, sempre indaffarata in altre faccende! Poco importa se la casa non è in ordine o non c'è cibo commestibile in frigo: l'importante è l'atmosfera serena che si respira. Quando hanno bisogno di lusso (leggi: quando sono costrette dalle cene del venerdì) fanno una capatina da  Emily e Richard e qui tutto cambia!
Per pantofolaie incallite.
Approdo del Re – Game of Thrones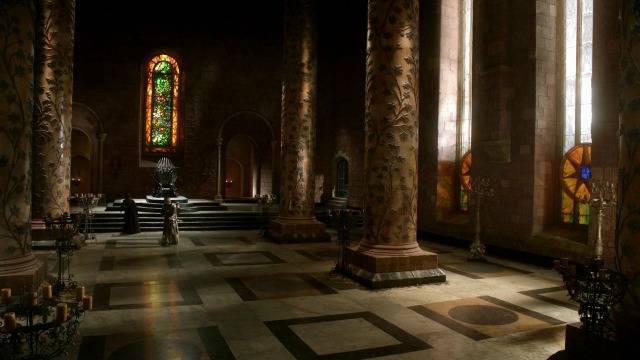 La capitale dei Sette Regni e la maggiore città di Westeros ha meravigliosi luoghi inesplorati in cui perdersi, ma il più bello è, ovviamente, il castello reale situato sulla cima della collina di Aegon sede della Fortezza Rossa. Costruita in pallida pietra rossa, ha sette gigantesche torri cilindriche, protette da bastioni di ferro mentre massicce mura con nidi per gli arcieri circondano la costruzione.  Un immenso barbacane si apre su una piazza di grosse dimensioni e dietro le mura si estende un enorme labirinto fatto di barriere difensive, sale dai soffitti a volta, ponti coperti, baraccamenti della Guardia Cittadina, prigioni sotterranee e granai. Relitti della monarchia dei Targaryen, come le polverose armature nere e i teschi dei draghi, sono accatastate nei corridoi e nelle sale sotterranee, con porte di quercia e infissi di bronzo, tappeti pregiati provenienti da Myr coprono il pavimento all'arrivo del freddo.
Per egocentrici fantasyosi.