Tante volte, analizzando il dietro le quinte dei prodotti televisivi che amiamo, ci dimentichiamo di parlare del budget che quelle serie tv hanno a disposizione. Ci siamo quindi soffermati a pensare, tra costi vari, se si potesse stilare una classifica dei generi televisivi che richiedono uno stanziamento di soldi maggiore. Costa di più produrre una sitcom, una serie action o un prodotto fantasy? Prima di tutto vorremmo discutere del perché un produttore può richiedere un certo budget per lavorare a un prodotto.
La libertà dal punto di vista lavorativo è solo la base di un movimento recente in cui i soldi sono sempre più importanti per competere sul mercato, o almeno così si crede. I servizi di streaming forniscono già un buon budget alle produzione originali e i prodotti televisivi difficilmente sono senza fondi. Un valore minimo per fornire spazio di manovra alla serie è sempre preventivato, ma per molti non basta più. Il periodo attuale è immerso in una gara a chi sfrutta al meglio gli effetti speciali.
Il genere fantasy è di sicuro quello che fa il maggior utilizzo di budget sotto quel punto di vista e il mercato attuale supporta queste scelte. Basti pensare al movimento che da più di un decennio la Marvel ha portato prima in sala e ora sui piccoli schermi col Marvel Cinematic Universe. Una serie di prodotti che hanno mosso il mercato in una direzione ben delineata. E se pensate che sia solo prerogativa della Marvel, quale credete sia il prodotto seriale che ha usufruito del maggior budget fino allo scorso anno?
Otto stagioni, settantatre episodi e cinquantanove Emmy Awards.
Game of Thrones potrebbe essere la riprova del nostro pensiero. Con un totale di più di 600 milioni di dollari, la serie tv aveva stabilito un vero e proprio record nell'industria dei prodotti sul piccolo schermo. Da questi dati potremmo dire con certezza che il fantasy è il genere seriale che richiede il budget più alto. A seguire, sempre parlando di effetti speciali, arriveranno i prodotti action e poi tutto il resto, probabilmente chiudendo l'eventuale classifica con le sitcom.
Eppure qualcosa non quadra, perché se parliamo di budget dovremmo ragionare più su quello adibito a ogni singolo episodio. Se andiamo a vedere la classifica aggiornata in questo 2021 in testa troviamo i prodotti del MCU, risultato abbastanza scontato, con una media di 25 milioni di dollari spesi a episodio. Eppure a seguire non troviamo una serie fantasy, né quella che definiremmo action. Segue infatti The Pacific, miniserie del 2010 di Steven Spielberg e Tom Hanks, un war drama il cui budget fu usato per rappresentare al meglio la Seconda Guerra Mondiale. Dal punto di vista dell'uso ci siamo, da quello del genere no.
A seguire, con 15 milioni stanziati a episodio troviamo svariati prodotti. The Mandalorian, serie tv dell'universo di Star Wars che rispecchia i canoni che ci eravamo immaginati in quanto a genere. See, prodotto fantascientifico distribuito da Apple TV+ con un cast pregiatissimo e anch'esso in linea come genere. Se non fosse che poi troviamo The Morning Show, stesso budget per episodio ma per un drama che gli effetti speciali non li utilizza affatto.
Siamo così sicuri che i costi maggiori siano solo per gli effetti speciali?
Da E.R. – Medici in prima linea a Friends passando per la recente The Big Bang Theory. Man mano che la classifica dei prodotti prosegue, troviamo falle sempre più evidenti nell'idea iniziale. Questi tre prodotti sono esempi di come il budget fosse stanziato ad avere un cast di successo alla base del prodotto. Nessuna delle tre serie tv utilizzava effetti speciali o scenografie particolari, anzi.
Forse non è così facile stilare una classifica dei generi sul budget delle serie tv quando gli elementi sono questi. Nello stilare le posizioni bisognerebbe anche tenere conto della scenografia, dei costumi come in The Crown, o appunto dei costi dei vari membri del cast o di eventuali guest star, punto forte anche delle sitcom.
Ancora più complicato sarebbe il calcolo complessivo. Un prodotto con alto budget ma durato relativamente poco come dovrebbe essere contato? Valori alti in quanto ogni episodio aveva un quantitativo di soldi a disposizione più che notevole, o magari valori bassi in quanto in complessivo il prodotto è venuto a costare di meno rispetto ad altre serie con episodi più economici ma con molte stagioni? Anche da questo punto di vista ci si troverebbe davanti a un gomitolo difficile da sbrogliare tra prodotti cancellati e altri che nel corso degli anni hanno alzato o abbassato i costi per episodio.
Ma allora, stilare una classifica per in base al genere per budget alle serie tv è possibile?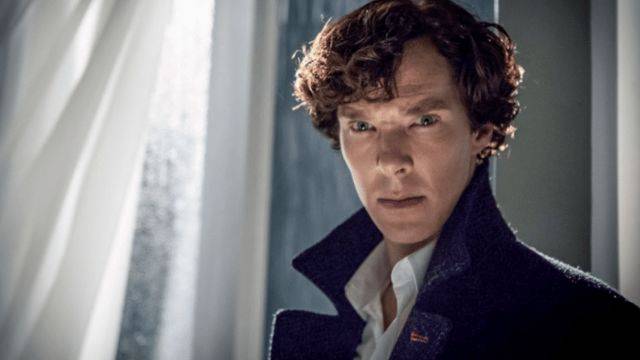 In teoria, con molta difficoltà e calcoli lunghissimi, si potrebbe riuscire a stilarla ma i risultati sarebbero poco chiari e non fornirebbero una risposta soddisfacente. Non vogliamo però fermarci qui, vogliamo chiederci perché nell'immaginario comune certi prodotti li pensiamo quasi sempre più costosi di altri?
Quando si parla di cinema viene più facile per la persona comune a pensare ad attori di successo con grandi stipendi e cifre astronomiche per ingaggiarli. Soprattutto anni fa il pensiero generale era che gli attori del cinema fossero quelli di "Serie A" e sul piccolo schermo rimanessero gli esclusi. Per fortuna negli ultimi anni questa concezione è cambiata: i prodotti televisivi si sono consolidati sempre di più anche nel pubblico generalista e molti attori delle serie tv hanno ottenuto il rispetto meritato da parte dei fan.
Ancora oggi in parte si pensa che gli attori delle serie tv abbiano un costo basso, infatti poche volte vengono inclusi nei motivi di budget così elevati. Un po' come se valessero di meno dal punto di vista economico. Possiamo definirlo uno strascico di un pensiero molto più estremo e sbagliato che ormai sta sparendo. (Anche perché dal piccolo schermo sono nate star che hanno conquistato i cinema)
Possiamo però dirvi quale serie tv scalerà la classifica in singolo.
Il prodotto dell'universo narrativo de Il Signore degli Anelli avrà un budget a disposizione di un miliardo di dollari: quasi il doppio di quello usato dalle otto stagioni di Game of Thrones. Numeri da capogiro che hanno già messo il prodotto sulla bocca di tutti ancora prima che iniziasse la sua creazione. Ma è un bene?
In molti casi, un budget così esoso sarebbe un rischio in quanto comporta altissime aspettative e questa serie non è da meno. Ma proprio come i prodotti del Marvel Cinematic Universe, dietro questa serie vi sarà un brand ormai stabile e rinomato in tutto il mondo, che permetterà ottimi ascolti indipendentemente da tutto. Le valutazioni arriveranno in seguito e con un quantitativo di soldi del genere i fan della saga saranno molto esigenti. Tante pressioni dovute alla libertà di produzione quasi totale. È il prezzo da pagare, letteralmente.