Amare una serie tv spesso vuol dire anche avere delle scene preferite. Dialoghi che conosciamo a memoria, o semplicemente momenti iconici che ci poteremo dentro per sempre. Breaking Bad ne è un chiaro esempio.
Non è la sola serie tv a fare questo effetto ai suoi spettatori. Spaziando nei vari generi è impossibile non trovare qualcosa che ci ha colpito, scene che potremmo recitare a menadito di fronte a un pubblico, con tanto di voci dei personaggi incorporate.
Ecco perché per gli amanti di tutte le serie tv, da Breaking Bad a Friends, c'è YouTube, che ci permette di rivedere le stesse scene all'infinito. E diciamocelo, è impossibile non riguardare alcune scene ancora. E ancora. E ancora.
Diciamo che spesso YouTube funge da spacciatore delle nostre scene di serie tv preferite, manco fossero una droga. Per questo motivo oggi abbiamo deciso di raccogliere dieci scene che non si può fare a meno di andare a rivedere sulla piattaforma video più famosa del web.
Selezionarne soltanto dieci è stato piuttosto difficile, perché ogni scena porta con sé una vasta gamma di emozioni. A volte abbiamo riso, a volte abbiamo pianto come fontane e altre ancora ci siamo esaltati, come nel caso degli insulti di Elektra Abundance alla sua vecchia House, sul finale della prima stagione di Pose.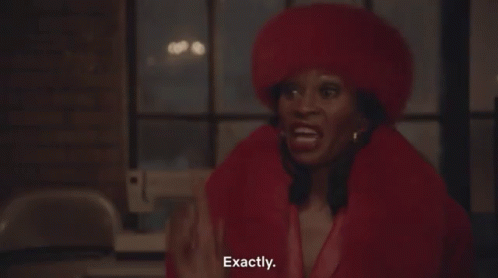 Perciò il nostro elenco di oggi si baserà su momenti molto iconici, che tutti i grandi fan di serie tv ricordano e conoscono molto, molto bene. Dovesse mancare qualcosa di, a vostro parere, importantissimo, non mancate di farcelo sapere nei commenti.
1) "By the order of the Peaky Fuckin' Blinders" (Peaky Blinders, 2×04)
Con questa serie tv si sono raggiunte vette a dir poco formidabili, tanto da farla entrare di diritto tra le migliori della nostra generazione. La storia della gang dei Peaky Blinders nella Birmingham degli anni '20 non ha solo infiammato gli animi degli spettatori, ma ha anche creato diversi momenti iconici.
Uno di questi è certamente dato dalla famosissima frase "By the order of the Peaky Blinders", poi diventata ricorrente nel corso della serie. La quarta puntata della seconda stagione è una delle prime in cui la troviamo, in una scena in grado di tenere lo spettatore incollato allo schermo, in un climax crescente di emozioni.