6) The One in the Barbados (Friends)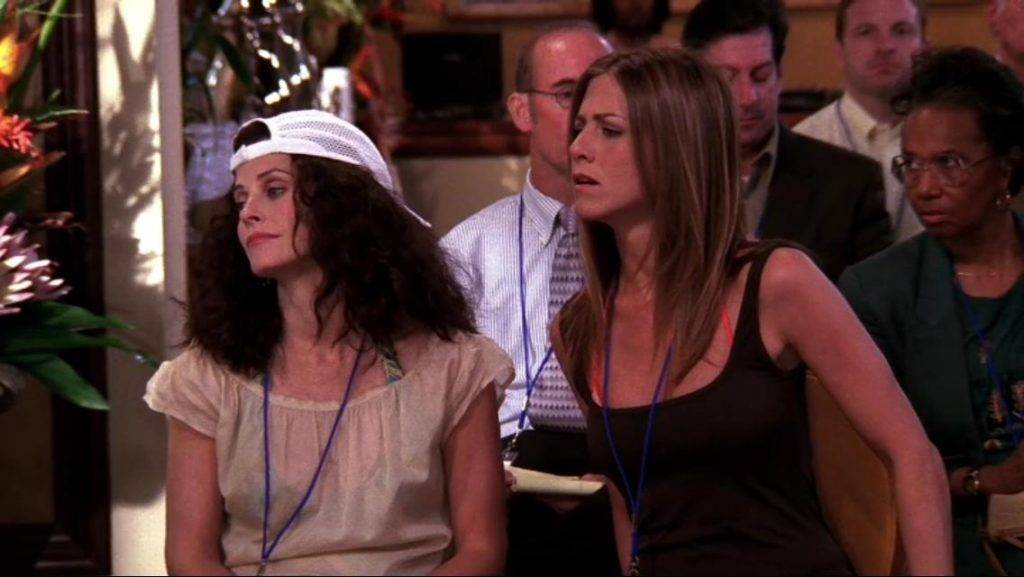 "The One in the Barbados" non è degno di Friends. Tutti vanno alle Barbados per la conferenza di Ross. Questa vacanza piacevole si trasforma però in un incubo per i protagonisti. Tranne quella di Monica e Chandler, le altre relazioni finiscono. Joey e Charlie si lasciano poiché hanno poco in comune. Lui lo racconta a Rachel che gli confessa i suoi sentimenti. Per non ferire Ross, Joey la rifiuta. Vedendolo però baciare Charlie, Joey entra nella stanza di Rachel e la bacia.
Ross ha mostrato il peggio di sé, agendo alle spalle di un amico che aveva rifiutato la donna che entrambi amavano solo per lui. Facendo così, ha contribuito alla nascita della coppia Joey-Rachel. Loro due insieme non funzionavano. La chimica era scarsa e il tutto non si adattava alle caratteristiche o al percorso dei personaggi.
Le battute, quasi tutte riferite ai capelli di una competitiva e tediosa Monica, non erano divertenti e Phoebe non è stata sfruttata come merita!