C'è una cosa che ho capito, nella mia esperienza di telefilm addicted: più una serie TV avanza con le stagioni, più perde pian piano di qualità. E' brutto da dire, ma è quello che si può definire un dato di fatto.
Chiariamoci, non sono qui per generalizzare, non sarebbe il mio stile. Dopotutto, ci sono anche serie TV che vanno avanti da parecchie stagioni e sono riuscite anche a migliorare rispetto a come erano partite. Purtroppo però, non è di loro che parleremo nell'articolo di oggi. Ci siamo concentrati, in realtà, su quelle serie TV che più sono andate avanti con le stagioni più hanno perso lo smalto, la verve e la qualità che avevano all'inizio. Ne abbiamo selezionate 10, e vi giuro che farò del mio meglio per non scontentare nessuno. Lo so, nessun fan di serie TV vorrebbe vedere la sua serie catalogata come una di quelle serie che con le molte stagioni è andata peggiorando, ma alcune volte il prodotto diventa così scadente che anche gli stessi fan devono ammettere che se la serie chiudesse sarebbe meglio per tutti.
Ora però basta perderci in chiacchiere, e andiamo ad analizzare insieme le 10 serie TV che con l'avanzare delle stagioni sono peggiorate. 
1. THE VAMPIRE DIARIES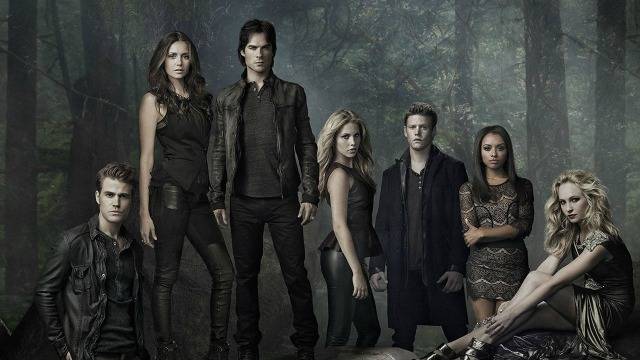 Difficile trovare una serie che sia calata di qualità tanto quanto The Vampire Diaries. Se non altro, nel genere fantasy. Una mia amica me l'aveva consigliata nel lontano 2011, e io l'avevo cominciata con le migliori aspettative. Le prime due stagioni erano anche belle, la terza riusciva a tenere il passo, ma una volta che siamo arrivati alla quarta abbiamo avuto il tracollo. Elena è diventata una vampira, e questo poteva anche giocare a favore della storia, ma tirare fuori tutta la storia della cura per il vampirismo no, già per me era diventato troppo. Quando poi si è andati avanti con le stagioni si sono concatenati un nonsense dietro l'altro, fino a vedere l'assenza totale della protagonista per un'intera stagione. Risultato è che la serie chiuderà i battenti con l'imminente ottava stagione, e, a costo di sembrare cinica, la cosa non mi dispiace affatto.