4) The man in the high castle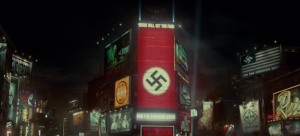 Basata sul romanzo La svastica sul sole di Philip K. Dick, The man in the high castel è un prodotto targato Amazon Studios e di genere drammatico, fantascientifico e ucronico. Con le sue ambientazioni, fotografia e costumi più che curati, lo show mostra un universo storico alternativo in cui la seconda guerra mondiale è stata vinta dalle potenze dell'Asse, che ora dominano gran parte del mondo.
Punto forte del prodotto è la sua capacità di offrire soluzioni originali, presentando un universo alternativo ma del tutto credibile. Eppure, nonostante la sua elevata qualità, per qualche motivo anche The man in the high castle non gode di tutta la fama meritata, ma rientra ancora nella desolante lista di Serie Tv semisconosiciute.
5) Call the Midwife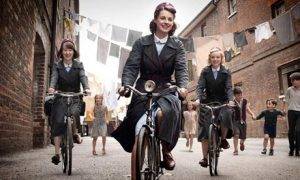 Call the Midwife è un'altra delle Serie Tv britanniche che, nonostante ottengano un grande e meritato successo in patria, restano semi sconosciute nel nostro paese. Lo show, ambientato a cavallo fra gli anni cinquanta e sessanta, racconta le vicende di un gruppo di levatrici nell'East End, quartiere povero di Londra. Basata sull'omonimo libro, la trama viene spesso integrata con nuove vicende basate su fonti storiche.
Gli aspetti che rendono questa serie un gioiello sono sicuramente le scenografie, i costumi, la bravura del cast (quasi interamente femminile), i dialoghi e i profili psicologici dei personaggi. Definito come un prodotto femminista, Call the Midwife resta uno show per tutti, nonché una perla da non lasciarsi scappare.
6) Hindsight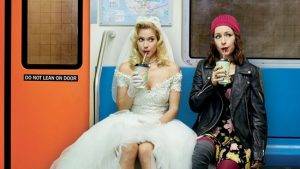 Chi non ha mai desiderato tornare indietro nel tempo per rimediare ai propri errori del passato? E di poter tornare a compiere scelte decisive con la coscienza del poi? Hindsight, comedy che rientra nella top ten delle Serie Tv semisconosciute, parte proprio da questo: dal bisogno disperato di poter rimettere a posto la propria esistenza, rivivendo una parte importante del proprio passato. E se i suoi colori vivaci, la capacità di divertire e intrattenere e le vicende dei vari personaggi appassionano fin da subito lo spettatore; il punto debole dello show sono stati proprio i bassi ascolti, che ne hanno decretato la cancellazione. Ciononostante anche Hindight merita di essere recuperata al più presto.