Eh si amici, è successo, un pezzetto del nostro cuore rotto dopo la fine di Scrubs (perché la nona stagione non è da considerare) potrebbe ricucirsi, anche se molto alla lontana.
Pietra miliare delle dramedy di successo, la Scrubs di Bill Lawrence è stata un capolavoro assoluto che una delle attrici protagoniste (Sarah Chalke, interprete di Elliot Reid) ha sfruttato come trampolino di lancio.
Dopo Scrubs Sarah Chalke ha partecipato anche ad un'altra serie di successo nota a tutti, How I Met Your Mother. La Chalke anche in questo caso ha interpretato una dottoressa,nonchè quasi moglie di Ted Mosby (leggi qui cosa hanno in comune Elliot Reid e Stella Zinman).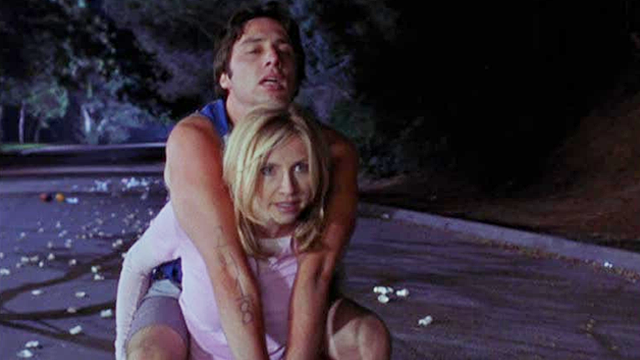 Ora è ufficiale, l'ideatore e l'attrice torneranno a lavorare insieme per ABC per un'altra dramedy di cui ancora non si conosce il titolo.
Non è la prima volta che i due si trovano a collaborare dopo Scrubs, ma questa volta Sarah Chalke avrà un ruolo decisamente rilevante nel nuovo progetto.
La nuova serie sarà ispirata proprio alla vita di Sarah Chalke e racconterà la storia di due sorelle che si trovano a prendere in mano la trentennale agenzia di adozione dei genitori. Negli episodi si vedrà come le due sorelle reagiranno al loro nuovo ruolo di imprenditrici.
La Chalke, oltre al ruolo di protagonista, sarà anche la co-produttrice esecutiva proprio con Bill Lawrence e Jeff Ingold di Udateable.
Ad Emily Fox (Girlfriends' Guide to Divorce) invece sarà affidata la sceneggiatura.
Sarah Chalke non è rimasta con le mani in mano dal 2009 dopo la fine di Scrubs, l'abbiamo trovata appunto nei panni di Stella in How I Met Your Mother ed ha collaborato con Bill Lawrence in Cougar Town. L'attrice ha anche partecipato agli show Ricomincio… dai miei e Backstrom e Roseanne ed inoltre sta prestando la propria voce alle serie animate Paradise Police e Rick and Morty.
La carriera di Sarah Chalke non si è arrestata dopo Scrubs, ma per questo nuovo progetto potrebbe tornare ad essere la protagonista dall'inizio alla fine, non solo un personaggio di passaggio.
Intanto restiamo in attesa di ulteriori conferme su questo progetto!