Dopo la cancellazione di Beauty and the Beast, Containment, Significant Mother e con Serie Tv in conclusione quali The Vampire Diaries e Reign, la CW ha bisogno di nuovi  show  e punta tutto su Riverdale, come già vi abbiamo accennato.
Riverdale è una serie Tv basata sui personaggi di Archie Comics, riadattato in chiave moderna dallo sceneggiatore Roberto Aguirre-Sacasa (Glee, Supergirl) e prodotto da Greg Berlanti, famoso per Dawson's Creek, Everwood, No Ordinary Family, Brothers & Sisters, The Flash e Supergirl. Insomma, uno che sa quali sono i gusti degli spettatori della CW.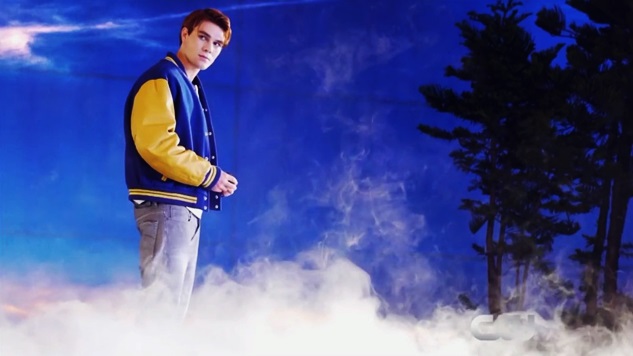 Un teen drama dalla trama molto particolare: un giovane ragazzo muore misteriosamente nella cittadina di Riverdale, dove nulla è come sembra. Già sentita? Se vi riferite al capolavoro di Lynch, Twin Peaks, ci siete vicino ma non ci si avvicina neanche lontanamente. Già dal pilot si nota come gli intrighi e misteri danno un tono dark alla serie, ma ci pensano i personaggi a riportarvi sul genere Teen.
Il protagonista, Archie, ha l'aria ingenua e un buon cuore, è appassionato di musica ma gioca anche a football (che ragazzo prodigio). Si ritrova presto coinvolto in un triangolo sentimentale (eh a quindici anni chi non ha avuto un triangolo amoroso?), poiché si invaghisce della nuova arrivata Veronica Lodge, mentre la vicina di casa nonché migliore amica Betty Cooper è innamorata di lui. Le due ragazze, però, diventano subito amiche e Veronica si oppone da subito alla tirannia liceale di Cheryl Blossom, la gemella di Jason, il ragazzo morto (la sagra dei clichè).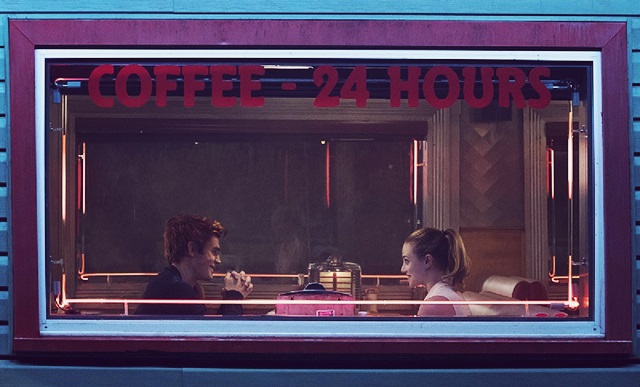 Per evitare spoiler a coloro che ancora non conoscevano questa serie, vi lascio con il trailer della serie tv. Mentre nella prossima pagina trovate la recensione del primo episodio per chi l'avesse già visto.