Young Sheldon non ci delude mai e anche questi due nuovi capitoli sono stati perfetti sotto ogni punto di vista. Grazie al decimo e all'undicesimo episodio di questo spin-off (leggi qui perché non è vero che tutti gli spin-off fanno pena), abbiamo riso di gusto e abbiamo anche versato qualche lacrima.
Young Sheldon ci piace e ci convince sempre di più!
Nell'episodio "An Eagle Feather, a String Bean, and an Eskimo", che è stato trasmesso il 4 Gennaio, il piccolo Sheldon Cooper si è trasferito a Dallas per frequentare una nuova scuola.
Dato che Sheldon è odiato da tutti i suoi insegnanti, il preside della sua scuola propone ai Cooper di mandare il piccolo genio in un istituto per ragazzi molto dotati. Nonostante i dubbi e le paure di Mary, che non desidera separarsi da suo figlio, i coniugi Cooper, insieme a Sheldon, vanno a far visita alla nuova scuola. L'istituto è perfetto per Sheldon e ha tutti gli stimoli che gli servono per diventare sempre più istruito. Conoscono anche la preside che si offre di ospitare il piccolo genio a casa sua, la quale sembra una donna molto responsabile e intelligente.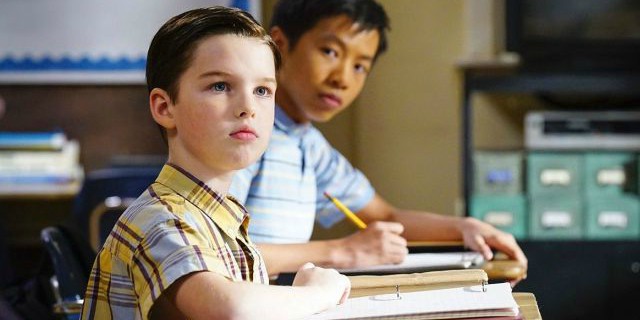 Sheldon, dopo aver salutato tutti i familiari, e aver ricevuto lo speciale portafortuna di sua nonna, parte per Dallas per iniziare una nuova avventura. Arrivato lì si ritrova in un ambiente completamente nuovo. La coppia che lo ospita non gli impone di pregare prima di cenare, la casa è vuota e silenziosa. I due anziani  sono intellettuali con cui può parlare di argomenti che i suoi genitori non potrebbero comprendere. All'inizio la nuova casa gli sembra un paradiso. Ma quando i due cominciano a cantare fastidiose canzoni hippie al pianoforte, Sheldon capisce che in realtà si trova all'Inferno. Nel frattempo a casa Cooper tutti sentono la mancanza di Sheldon, per questo George decide di andare a Dallas per riprendersi il figlio. Quando Sheldon rivede suo padre accetta con gioia di tornare alla sua dimora e lo ringrazia per essere venuto a riprenderlo.
Nell'episodio trasmesso qualche giorno fa "Demons, Sunday School, and Prime Numbers" abbiamo visto invece Sheldon dedicarsi ad una serie di ricerche sulle religioni.
Tutto comincia quando Mary Cooper sorprende suo figlio a giocare insieme ai suoi amici a "Dungeons & Dragons", un gioco pieno di figure demoniache. Inizia quindi ad allarmarsi e cerca di coinvolgere anche i genitori degli amici del figlio che però non condividono i suoi timori. Per questo decide di chiamare il Pastore affinché parli con il figlio e lo metta in guardia dai pericoli dei demoni e del diavolo. Quando Sheldon non presta ascolto ai moniti del Pastore e afferma con sicurezza di non credere in Dio, lui lo esorta ad approcciarsi alla religione con metodo scientifico. Infatti come può affermare con certezza che Dio non esiste se non può provarlo scientificamente?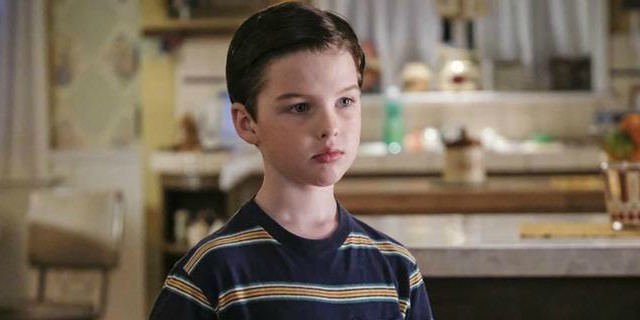 Sheldon Cooper comincia a fare delle ricerche sulle varie religioni. Allo scopo di capire se valga la pena convertirsi a qualche credo religioso. Comincia a parlare con i cattolici, gli ebrei, i mormoni e con altri religiosi per avere un'idea più chiara sull'argomento. Inoltre, inizia anche a leggere la Bibbia e a frequentare la scuola battista domenicale insieme alla sorella Missy. Trova la risposta alle sue domande in un sogno: nella cornice onirica parla con i numeri 0 e 1 che gli svelano che tutto nell'Universo è binario e che anche Dio esiste e non esiste. Per questo alla fine decide di fondare lui stesso una nuova religione, la Matematologia. Si reca anche alla scuola domenicale per cercare di convertire tutti al suo nuovo culto, ma riesce ad avere un solo nuovo adepto, Billy.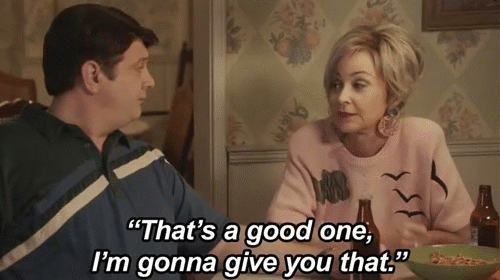 Quelli che abbiamo potuto ammirare sono due episodi divertenti, ben costruiti e originali.
Questo spin-off si sta rivelando sempre più interessante e ci sta facendo comprendere meglio la genesi di uno dei personaggi più saccenti e odiati delle Serie Tv. Stiamo scoprendo che Sheldon non è anaffettivo e freddo come sembra, ma che ama e tiene alla sua famiglia. Il personaggio di Mary Cooper, seppur molto stereotipato, è più genuino e vero di quanto si potrebbe pensare. È infatti una tipica mamma chioccia che vuole difendere suo figlio da ogni pericolo. Sia che siano i demoni di "Dungeons and Dragons", sia che si tratti di una famiglia che non conosce. Nell'undicesimo episodio ha mostrato anche la sua sentita ed esagerata fede che avevamo già avuto modo di conoscere in "The Big Bang Theory" (leggi qui la recensione del tredicesimo episodio).
Il jolly di "Young Sheldon" è la meravigliosa Meemaw! 
Costance riesce sempre a regalarci quel sano umorismo di cui abbiamo bisogno per staccare un po' la spina.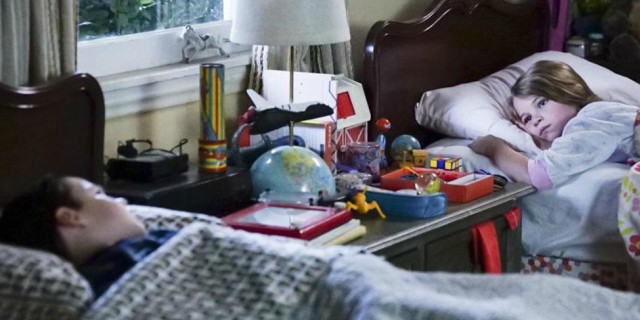 Vanno dedicate alcune parole anche al personaggio di Missy. La tenera bambina è capace di commuoverci e farci ridere come nessuno, sebbene abbia sempre delle parti molto ridotte. Nel decimo episodio, in cui ha dovuto salutare il suo gemello, ci ha commosso la scena in cui ha cominciato a parlare da sola in camera per chiedere al fratello di tornare. Tra l'altro abbiamo scoperto nel nuovo episodio anche un altro personaggio divertentissimo: Billy Sparks!
Insomma, gli episodi di "Young Sheldon" sono una continua scoperta. Questa Serie riesce ad allietarci le giornate con delle gag divertenti e con dei personaggi veramente adorabili.