Lauren Hissrich, showrunner dello show The Witcher prodotto da Netflix, ha rivelato una scena finale alternativa della stagione di debutto. La serie tv che ha debuttato il 20 dicembre, è diventata rapidamente una delle spiù richieste della piattaforma streaming nonostante le recensioni contrastanti. Con Henry Cavill nei panni di Geralt di Rivia la storia segue il personaggio mentre si trova coinvolto in una lotta al potere in un mondo devastato dalla guerra. La stagione introduce gli spettatori anche alla principessa Ciri e Yennefer di Vengerberg, interpretate rispettivamente da Freya Allen e Anya Chalotra.
Prima ancora del suo debutto, Netflix aveva rinnovato The Witcher per la seconda stagione, dimostrando fiducia nella nuova serie fantasy. La prima stagione è stata una facile abbuffata sia per i fan della saga che per i nuovi spettatori. Utilizzando le fonti dal primo romanzo di Andrzej Sapkowski, gli autori non sono riusciti a includere tutto. Per fortuna, la stagione futura sarà l'occasione perfetta per approfondire i racconti e romanzi originali. Chiaramente, le idee scorrono costantemente e si evolvono con il team dietro The Witcher, e la Hissrich è stata molto trasparente con i fan sulla creazione della serie.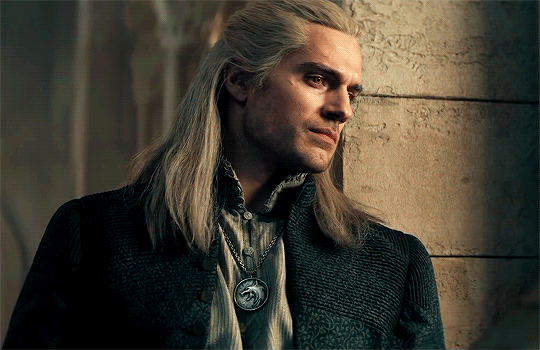 Hissrich ha scelto Twitter per condividere il finale originale dell'ultimo episodio della prima stagione. Leggendo la scena che la showrunner ha pubblicato, è chiaro che un po' del dialogo tra Ciri e Geralt è stato modificato nella sala di montaggio. Ora, la scena del taglio finale mostra Geralt che abbraccia Ciri e dice: "le persone legate dal destino si troveranno sempre", con Ciri che risponde, "chi è Yennefer?"
La showrunner ha continuato in un altro tweet che questa scena è "probabilmente quella che contemplo di più, di notte, sdraiata a letto".
Anche se questa scena finale è quella che Hissrich mette maggiormente in discussione, la sua apertura con i fan è un segno che lei è appassionata dello show e sta tenendo a mente i fan delle storie originali di Sapkowski. La sua trasparenza con il pubblico di The Witcher sul processo creativo è una cosa ammirevole e qualcosa che molti showrunner normalmente non farebbero. La passione di Hissrich per la serie è evidente ed è altrettanto evidente che non vuole altro che il meglio per questa serie televisiva man mano che cresce.
Con lei al timone, è chiaro che il futuro di The Witcher è in buone mani.