Puntata leggermente sopra la media, questa 11×08 di The Big Bang Theory. Non che ci voglia molto, vista la scarsa qualità di questa undicesima stagione (delle ultime cinque stagioni, in realtà, però non stiamo lì a puntualizzare), ma è comunque qualcosa.
Infatti, questa nuova puntata di The Big Bang Theory è abbastanza divertente e tutto sommato piacevole. Insomma, intrattiene per tutti i suoi venti minuti e questo è già notevole.
Lo so che sembro dura nei confronti di The Big Bang Theory, ma credo onestamente che questa Serie abbia già dato tutto quello che poteva e che adesso si stia solo spremendo il fondo il più possibile per fare soldi. Non curandosi della qualità della Serie, che per anni è stata la sua principale caratteristica.
Ma sto divagando. Torniamo alla 11×08. Ancora una volta a farla da padrone è la rivalità tra Sheldon e gli altri, in particolare Leonard e Howard. Rivalità che viene paragonata a quella tra Tesla ed Edison.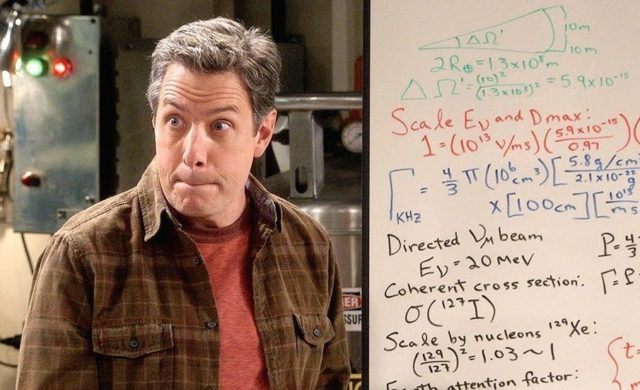 Ed è questo il punto focale della puntata e, forse, anche ciò che la rende piacevole. Sembra, infatti, quasi un ritorno alle origini. Si parla di scienza, torna il personaggio di Barry Kripke (che Leonard e Howard "usano" per far ingelosire Sheldon)… Insomma, siamo di nuovo in The Big Bang Theory.
La storia è semplice: Sheldon ha avuto un'idea per sviluppare un sistema di comunicazione a partire dal progetto comune che hanno svolto per l'esercito e l'ha comunicato al cognato di Walter White.
È stato quindi assunto dal Governo, ma quando i ragazzi lo scoprono ci rimangono male e lo accusano di aver rubato la loro idea. In pratica, affermano che, per quanto si creda Tesla (inventore geniale), in realtà è solo Edison (inventore mediocre, che si è preso il merito del lavoro di altri).
Inutile dire che Sheldon non reagisce bene all'accusa. Specie perché – questa volta – Amy dà ragione a Leonard e Howard.
I due scienziati, inoltre, capiscono come poter migliorare l'idea di Sheldon e quindi come fregarlo con l'esercito, rendendogli pan per focaccia. Ma c'è un problema: quello che fa i calcoli del gruppo è proprio Sheldon, mentre Leonard non ne è capace. Per questo motivo, si rivolgono a Kripke, che è ben felice di mettersi contro Sheldon.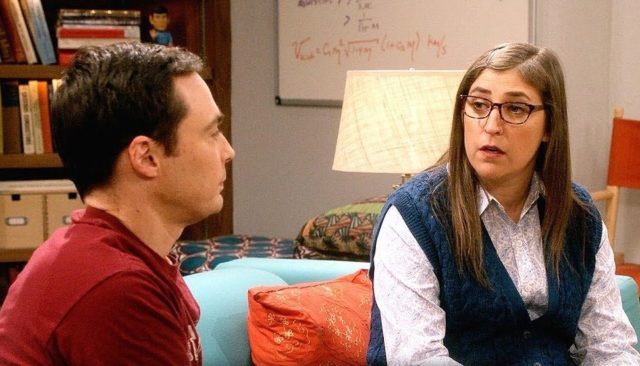 Il finale è altamente prevedibile, ma non per questo meno divertente: Kripke frega tutti, proponendo l'idea al Governo come sua. E i nostri tre beniamini fanno pace, ammettendo di essere tre Tesla. Insomma, tutto è bene quel che finisce male.
Nel frattempo, Raj sta continuando a uscire con la collega di Bernadette. La quale entra in paranoia perché crede che Rauchi voglia rubarle il lavoro. Chiede così a Raj di investigare, ma il ragazzo non vuole perché teme che Rauchi lo scopra e smetta di andare a letto con lui.
Però, poi, si lascia convincere e dopo aver fatto l'amore le chiede del lavoro. Rauchi ammette senza problema di mirare al posto di Bernadette. E Raj lo va a riferire a Bernadette, difendendo però la ragazza: Bernadette al suo posto farebbe lo stesso.
La situazione precipita quando Raj – che non si sa tenere un cecio in bocca! – racconta a Rauchi che Bernadette ce l'ha con lei, ma che lui l'ha difesa perché si sente il suo ragazzo, perché – anche se Rauchi non vuole ammetterlo – i due sono in una relazione. A questo punto, la ragazza ovviamente lo scarica.
Insomma, come ho già detto è stata una puntata abbastanza buona, quasi senza punti morti e con una discreta dose di battute ben congegniate.
Speriamo che anche la 11×09 di The Big Bang Theory si mantenga a questo livello, in modo da innalzare un pochino quello dell'intera stagione.