Non siamo ancora pronti per la fine, questo è un dato di fatto. E non ci riferiamo solo al fattore psicologico che entrerà in gioco nel momento in cui dovremo dire addio ai personaggi di The Big Bang Theory. Non siamo pronti nemmeno sul piano della sceneggiatura. A dirla tutta nemmeno i personaggi lo sono e non serve essere degli esperti drammaturghi per rendersene conto. The Big Bang Theory 12×21 è servita proprio a questo; a far sì che alcuni pezzi del puzzle andassero al posto giusto.
Prima di arrivare a parlare del risoluzione di una delle storyline trainanti della dodicesima stagione, fermiamoci un secondo a discutere di Howard e Bernadette.
Ricordate quando credevamo che i due fossero la coppia più solida della serie? No, perché sembra che gli sceneggiatori si stiano attaccando a ogni minima cosa per farci temere il peggio. Quasi sicuramente stiamo esagerando, ma non sembra strana anche a voi questa situazione? Sembra che ogni pretesto sia buono per far vacillare la stabilità dei due. Fortunatamente nemmeno questa volta ci sono stati dei feriti; i due sembrano più forti che mai. Allora perché farci dubitare? Sembrerebbe che fino a ora questi siano stati semplici escamotage comici e speriamo che si tratti solo di questo.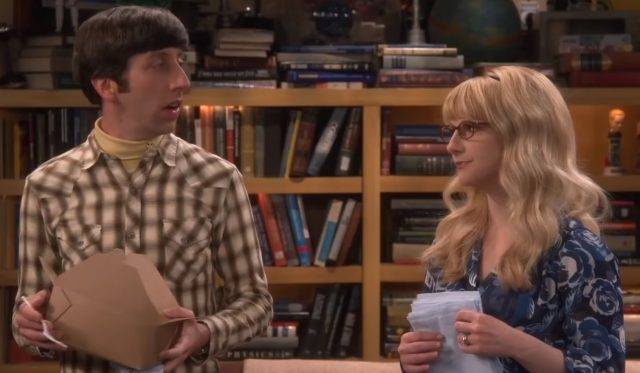 In The Big Bang Theory 12×21, Bernadette confessa a Howard di aver "giocato sporco" quando si sono conosciuti. Quando la ragazza lavorava al Cheesecake Factory con Penny, ha screditato l'astronauta agli occhi di un'altra cameriera che aveva una cotta per lui. Ora, immaginatevi un Howard poco sicuro di sé, disposto ad aggrapparsi a qualsiasi cosa che possa sollevargli, anche solo di un centimetro, l'autostima. Voi direte, non occorre immaginarlo, lui è proprio così. Infatti, in questa puntata è subito partito alla ricerca della cameriera misteriosa.
Si tratta di una piccola cosa, certo. Alla fine nulla è cambiato tra i due, quindi non c'è motivo di allarmarsi, giusto?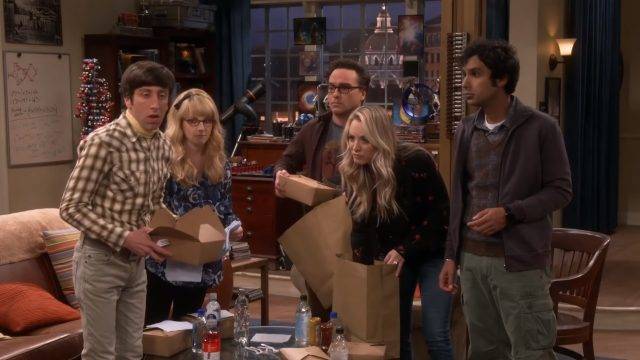 In The Big Bang Theory 12×21 giungiamo finalmente al termine della lotta tra Amy e Sheldon e i due fisici che hanno dimostrato la veridicità della teoria della Super-Asimmetria.
Sappiamo quanto questa scalata verso il Nobel sia stata molto faticosa per Sheldon ed Amy. Tra alti e bassi siamo arrivati a questa puntata, quella che ha liberato la coppia da una bella preoccupazione. Lo sfogo di Amy (del quale vi avevamo parlato qui), è stato solo un esempio di quanto la sola possibilità di perdere il premio della una coppia di "scienziati" abbia provato seriamente la ragazza.
Chi l'avrebbe mai detto che sarebbe stato proprio Barry Kripke a salvare la situazione? È stato lui a fornire l'informazione che poi ha finito per compromettere le carriere dei Dottori Pemberton e Campbell.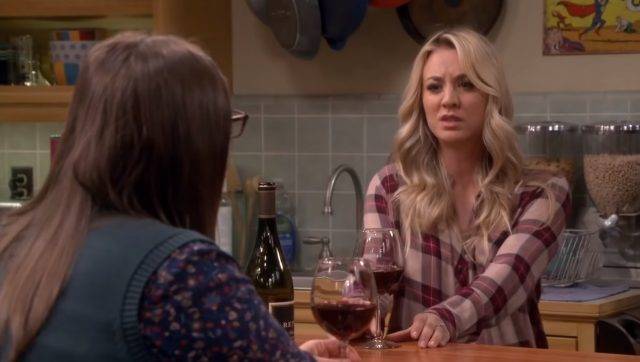 Amy e Sheldon hanno dovuto quindi affrontare il dilemma etico che si è presentato loro. Denunciare Campbell per aver plagiato la sua tesi universitaria, o no? Bisogna ammettere che la decisione di Leonard di farlo al posto loro è stata molto generosa. Certo, alla fine non è stato nemmeno necessario che lui lo facesse, ma è il pensiero che conta.
Alla fine di The Big Bang Theory 12×21, infatti, Sheldon e Amy scelgono di mantenere la loro integrità morale, consegnando le prove della colpevolezza di Campbell a lui e al suo compagno. Questo è bastato affinché i due si schierassero l'uno contro l'altro, auto-sabotandosi nella corsa per il Nobel.
E una è andata. Ora non ci resta che vedere come le altre storyline convoglieranno verso il gran finale. Riusciranno Amy e Sheldon a vincere il Nobel? Che ne sarà di Raj e Anu? E di Howard, Bernadette, Leonard e Penny? Ma soprattutto: qualcuno riuscirà finalmente a riparare l'ascensore?