# #
La dichiarazione di guerra è stata fatta, signori e signore! Questo nuovo episodio di How To Get Away With Murder ci ha regalato una nuova Annalise, risvegliata dal torpore, e un nuovo indiziato, giusto per non farci mancare niente.
# #
Ci eravamo lasciati con la nostra solita dose di ansia (giusto per ricapitolare, leggete qui), dovuta al fatto che Nate sia o meno invischiato nell'omicidio di Wes. Lo ha visto per ultimo prima dell'incendio, ma come sono andate sul serio le cose?
La povera Annalise, nuova parrucca e vecchio stile scialbo, va a guardare i resti della sua casa bruciata, quando riceve una chiamata. È Nate. Si incontrano per parlare del procuratore Atwood, l'uomo crede che stia davvero sospettando anche di lui. Ma alla richiesta della donna di sporgere denuncia, si tira indietro: deve proteggersi. È stato in quella casa poco prima dell'incendio, e il gps del telefono lo potrebbe confermare e accusare.
# #
Ovviamente afferma di non aver torto un capello a Wes, di aver tentato di convincerlo ad accettare l'accordo d'immunità in cambio della testa di Annalise, ma nulla più. Lo ha lasciato lì ancora vivo ed è andato via. I sensi di colpa lo stanno torturando, ma Annalise sembra convinta di poter risolvere tutto. As always.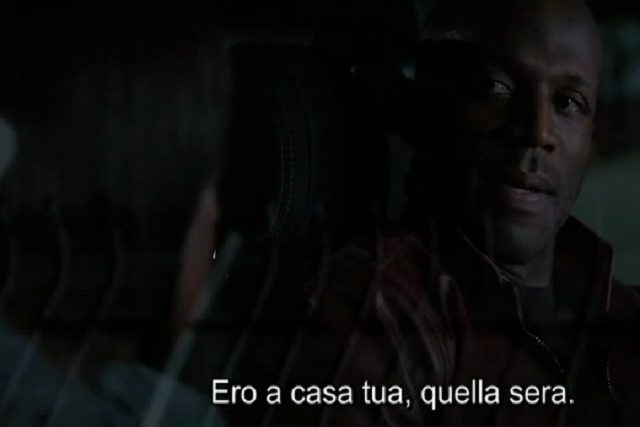 Al mattino seguente, ci troviamo nel salotto di Bonnie, dove la Keating sta parlando ai suoi ragazzi, pregandoli di mantenere la calma. Connor si comporta da stronzo, Laurel le dà della vittima, Asher cerca di fare da paciere e Michaela sembra impassibile. Certe cose non cambiano mai!
In casa di Oliver, Connor lo preme per decodificare le informazioni che ha trovato nel cellulare di Annalise, vuole delle risposte certe a discapito di tutto. Ollie sembra reticente, ma finirà per cedere alle incalzanti richieste del fidanzato.
Intanto Bonnie va in prigione a trovare Frank, che ha deciso di difendersi da solo, e lo prega di riprendersi l'avvocato e cercare una via di fuga buona per tutti. È innocente, ma da solo non riuscirà mai a uscire da galera.
 Laurel, come suo solito, decide di fare di testa sua e raccoglie informazioni sulla famiglia Mahoney, convinta che centrino con l'assassinio di Wes, e assolda un detective privato. Annalise – FINALMENTE – mette per iscritto le accuse contro il procuratore dichiarandole guerra aperta.
Se il giudice non le darà retta, darà in pasto le informazioni alla stampa. La Atwood ha deliberatamente "perso" il cadavere di Wes cercando di incastrare la Keating. Ma riuscirà ad avere la meglio?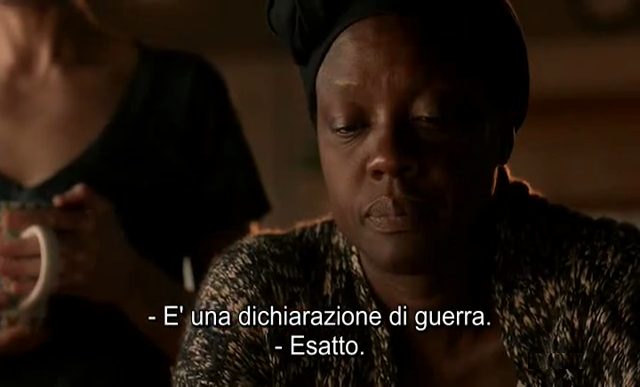 I Keating Three nel frattempo fanno finta di studiare, quando il battibecco tra Connor e Ash viene interrotto dalla chiamata di Annalise al cellulare di Michaela. La ragazza si precipita fuori dove la donna la sta aspettando per parlarle, chiedendole come stessero gli altri, visto che lei si è presa la briga di tenere tutti in riga durante la sua assenza. Questa badass promette bene, non c'è dubbio!
Nate viene convocato dal giudice al quale Annalise ha depositato le accuse, poi la chiama urlandole contro di non cercare più di aiutarlo, perché così facendo gli incasina sempre di più la vita. Se la Atwood affonda, anche lui andrà a picco.
Ollie tenta di decifrare le informazioni quando Annalise bussa alla sua porta. È arrivato il momento di sferrare l'attacco mediatico, e chi meglio può farlo dell'hacker? Lo ringrazia per essere sempre stato al suo fianco, chiedendogli un ultimo favore.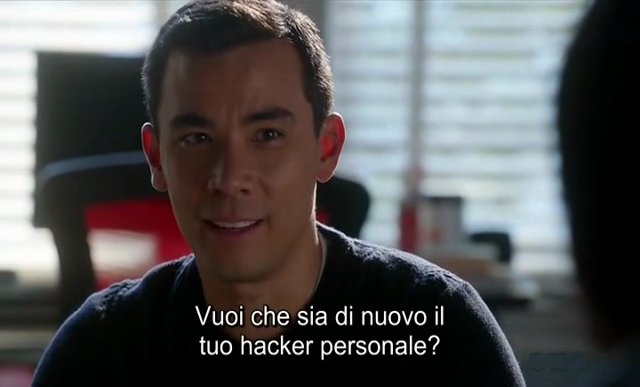 Michaela e Ash vanno a trovare Laurel, beccandola con l'investigatore. Lei svuota il sacco: i Mahoney avevano chiesto un test del DNA per Wes poco prima della sua morte. Forse è il dettaglio che mancava.
Intanto il preside Hargrove chiama Annalise, facendo l'amicona, e chiedendole come stesse affrontando questo periodo così difficile. Se in caso le servisse una mano, basta uno squillo. Uhm… non mi piace questa cosa. Affatto.
Ora scena toccante. Di nuovo a casa di Bonnie, il gruppetto sta mettendo al corrente la prof della scoperta di Laurel. Eppure Annalise sembra terrorizzata, ha davvero paura di quella famiglia che già una volta le ha rovinato la vita, e ora anche i ragazzi sono a conoscenza del suo segreto. L'unica che le dà addosso è Laurel, buttandole in faccia che Wes meritava qualcuno di meglio per lui. Il tenero Ash le offre una spalla a cui appoggiarsi, ma un'Annalise lo intenerita lo rassicura.
Tornato a casa ne parla con Michaela, ipotizzando anche il fatto che la fonte anonima che ha accusato Annalise possa essere Connor. È troppo scontroso e nevrotico rispetto agli altri, e la cosa gli puzza. E anche a me, e credo un po' a tutti voi.
Infatti Connor continua a infangare la prof anche a casa, quando Ollie cerca di ammonirlo, lo prega di credere alla donna, raccontandogli che gli ha fatto visita per fargli lanciare l'articolo contro il procuratore. Sta continuando a cercare qualcosa nei tabulati, e trova un piccolo dettaglio che era sfuggito a tutti: la chiamata sul cellulare di Connor stesso. Lui ha sempre detto di aver ricevuto il messaggio e di non aver ascoltato la segreteria fino al giorno seguente. Sarà vero?
In casa di Bonnie, suona il telefono ma risponde Annalise: è una chiamata dal penitenziario. Frank non si aspettava di trovarla dall'altro capo, e fingendo di parlare con Bonnie, le ricorda che è disponibile a fare qualsiasi cosa per aiutarla. Che ragazzo meraviglioso, il mio manzone! Ancora sconvolta, e con il test del DNA di Wes tra le mani, decide di accettare l'offerta di aiuto da parte del rettore, e la invita per un caffè.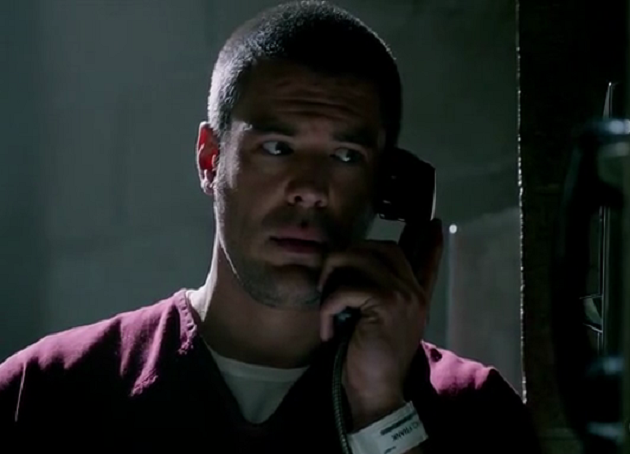 E per fortuna, altrimenti non avrebbe mai scoperto che è lei la vera talpa. Il procuratore le ha offerto una mano per la custodia dei figli, in cambio di informazioni sulla Keating. Tutta questa gentilezza non era poi così gratuita. Sdegnata, se ne va senza battere ciglio.
Tornata a casa, si sfoga con Bonnie. Lei le propone di accusare Nate, ma Annalise rifiuta. Non vuole essere quel tipo di persona. E forse Frank può aiutarle a sistemare le cose… La manda da lui a pianificare qualcosa di losco. Che funzionerà!!!
In aula, il procuratore Atwood, Annalise con Bonnie e Frank senza avvocato, se le suonano di santa ragione. Frank accusa Nate di lavorare per conto della Atwood con cui ha avuto una storia, e anche se non è un reato una relazione sul lavoro, la puzza di insabbiamento si annusa forte. Il giudice autorizza la richiesta di visionare i tabulati del procuratore per trovare la prova del coinvolgimento della stessa sulla sparizione del cadavere di Wes.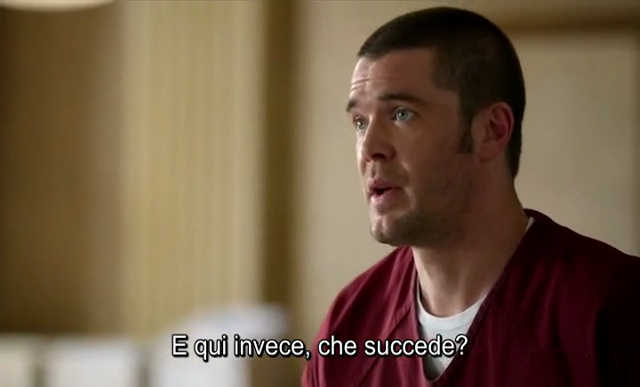 Con enorme sorpresa di Annalise, è lo stesso Nate a darle la notizia: il procuratore ammette il suo coinvolgimento e lui è scagionato. Purtroppo però il corpo di Wes è stato cremato. Va a dare la notizia a Laurel, e tra loro forse avviene il primo scambio sincero di informazioni. La donna si sente in colpa, Laurel è solo tanto arrabbiata.
E Michaela, Ash e Bonnie decidono di vuotare il sacco, accusando Connor di essere la fonte anonima. Sappiamo che non è così, ma perché allora si comporta in modo così strano? Annuncia che tra poco avrà le prove contro Annalise perché Ollie ha quasi finito di decifrare i dati.
Cosa che gli si ritorcerà contro: Ollie, sospettoso, ha chiamato Thomas – il ragazzo con cui Connor diceva di aver passato la notte – ma lui gli ha confermato che Connor è andato via molte ore prima dell'incendio, controllando dal suo telefono la segreteria.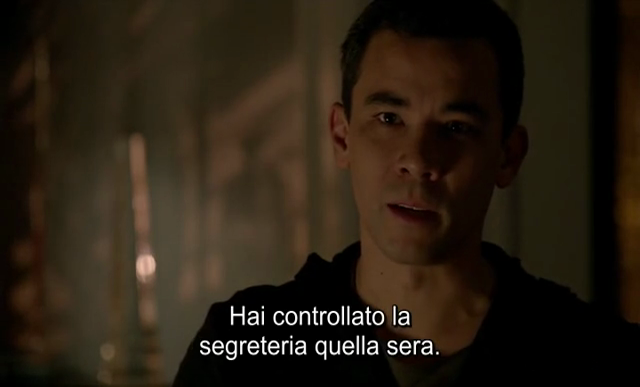 Perché mentire? Lo scopriamo gli ultimi attimi dell'episodio… È piegato su Wes e gli sta praticando un massaggio cardiaco.
Quindi? Come stanno veramente le cose? Qua si rischia l'infarto…
Appuntamento alla prossima settimana con il gran finale di How To Get Away With Murder