Quando venne annunciata nell'ormai lontano 2017 la produzione di una serie tv su High School Musical, i fan della saga cinematografica come me sono andati in visibilio.
Si trattava di una notizia da prendere con le pinze, e nonostante la calda accoglienza dei fan storici non mancavano gli scettici, convinti che una serie tv su una serie di film che avevamo già visto sarebbe stata solo fonte di distruzione del sogno originale. Quando però ho letto la trama di High School Musical: The Musical: The Series mi sono convinta che non poteva essere poi un'idea così malvagia. Ora che ho visto la prima stagione lo confermo: è stata una buona idea.
Produzione iniziata a febbraio 2019 e conclusasi a giugno dello stesso anno, risulta essere un'esclusiva di Disney+. Se dunque non siete ancora riusciti a vederla non temete, presto arriverà anche in Italia e potrete usufruirne tutti.
Ora, perché sostengo che la serie tv su High School Musical sia una buona idea?
È semplice: nel corso delle 10 puntate non si va a snaturare minimamente ciò che abbiamo visto e amato nei film. Anzi, viene data alla trilogia un'aria diversa, più moderna.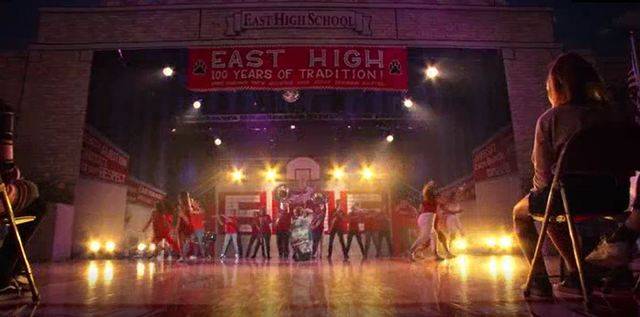 La storia che viene proposta è semplice: nella stessa scuola in cui vennero girati i film, la East High, arriva una nuova docente di teatro che decide di mettere in scena il musical High School Musical. Facile, veloce e diretto. La storia originaria resta intatta e noi la rivediamo con altri occhi.
I giovani studenti della scuola a loro volta richiamano delle caratteristiche dei personaggi che abbiamo imparato ad amare nei film di High School Musical. Non si limitano però a essere una Gabriella, una Sharpay e un Troy, sono piuttosto un'unione di diverse parti.
Abbiamo Nini e Ricky, la coppia di innamorati destinati a lasciarsi poco prima delle vacanze. Lei è piuttosto timida ma con una forte passione per il teatro e il desiderio di sfondare, mentre lui non si è mai appassionato veramente a nulla prima di aver incontrato lei.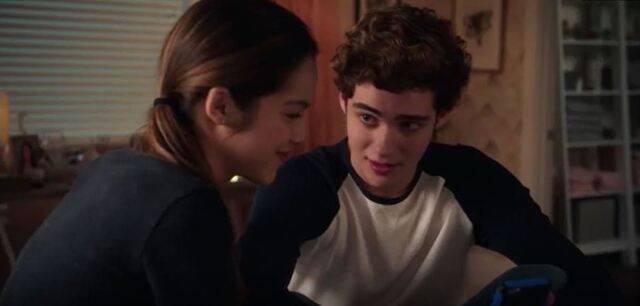 Non sono Troy e Gabriella, ma semplicemente Nini e Ricky. Nella ragazza troviamo, anche se in piccolo, l'ambizione di Sharpay, cosa che comunque rivediamo anche in Gina. Lei è la nuova arrivata che ha cambiato scuola quasi ogni anno a causa del lavoro della madre. Vi suona familiare?
Presentata come una str***a, avrà poi modo di rifarsi nel corso delle puntate, dando supporto sia a Ricky, sia a Nini, sia a EJ. Quest'ultimo ci viene presentato come fidanzato di Nini, che crede così tanto in lei da fare di tutto, forse troppo, per aprirle la strada verso il successo.
Forse EJ è proprio l'unico a non essere davvero né carne né pesce. Alla fine di tutto il suo atteggiamento va a ricordare quello di Chad, personaggio che interpreterà anche nel musical, con un passaggio dalla disonestà all'onestà, fino all'accettazione totale di se stesso.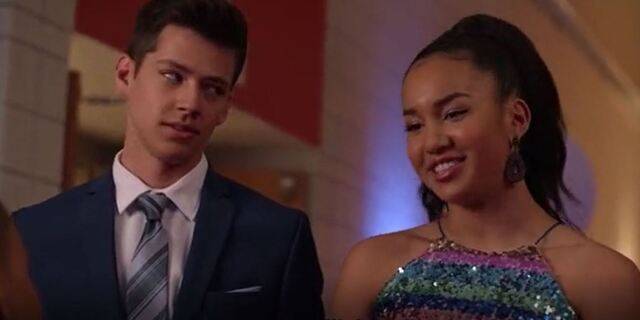 Nella coralità della serie tv incontriamo anche Kourt, migliore amica di Nini; Big Red, migliore amico di Ricky; Carlos, coreografo del musical; Ash, cugina di EJ e compositrice. Ognuno con i suoi drammi, con i suoi sogni e con la sua vita.
Anche qui come nell'originale vediamo due insegnanti interagire, prima in rotta di collisione e poi muovendosi verso un fronte comune. Stiamo parlando di Mr. Mazzara, insegnante responsabile del club di robotica, e di Miss Jenn, docente di teatro.
Tra tutte le storyline presentate quella relativa a Miss Jenn è quella che regge di meno. La sua voglia di rimettere su High School Musical nasce dall'essere stata lei stessa parte del cast, come ballerina di fila con un'unica battuta che fu poi tagliata provocandole una crisi di nervi.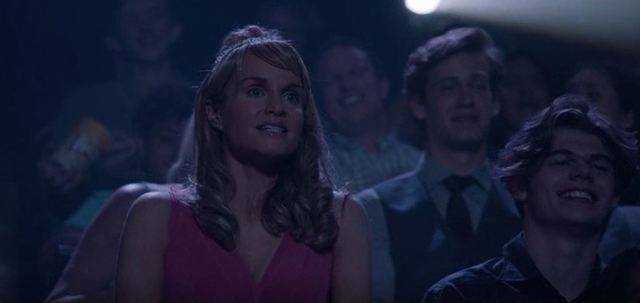 Non che non possa capitare, ma mandare all'aria una carriera agli albori per una battuta tagliata sinceramente mi sembra un po' esagerato. Tuttavia, questa è una delle poche pecche della serie tv, a cui si unisce la risoluzione decisamente veloce dell'ipotetica sospensione di Miss Jenn.
La cosa importante è certamente il messaggio che la serie vuole far passare. Un po' richiamando Glee, un po' richiamando anche la trilogia originale: High School Musical mira a non etichettare gli individui dietro il loro modo di essere, o in base a cosa sanno fare.
Basti pensare a Kourtney, make-up artist, costumista e cantante, o Sab, che nel musical interpreterà una Sharpay al maschile. La verità è che non c'è nulla di male nell'essere come si desidera essere, non c'è nulla di male nell'essere semplicemente se stessi.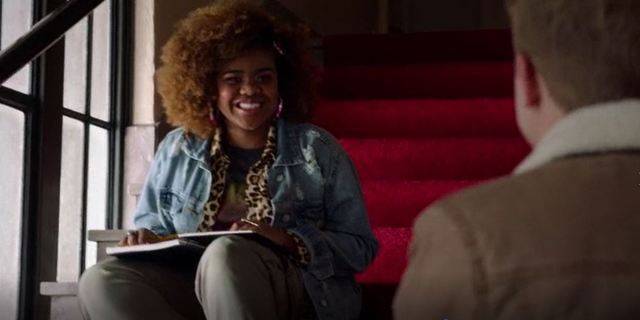 Nell'arco delle dieci puntate seguiamo l'evolversi dei personaggi, la nascita delle loro amicizie, i problemi amorosi, accompagnati dall'allestimento dello spettacolo. High School Musical diventa parte della vita di questi ragazzi tanto quanto lo è stata della nostra. 
Il finale ci riporta alla gloria delle canzoni che amavamo e che ancora oggi cantiamo a squarciagola. Inoltre, nella storia non mancano delle guest star importanti, quali Lucas Graabel in uno degli ultimi episodi e Kaycee Stroh, un'intramontabile Martha Cox che durante la riunione per Miss Jenn chiede dove acquistare i biglietti per lo spettacolo.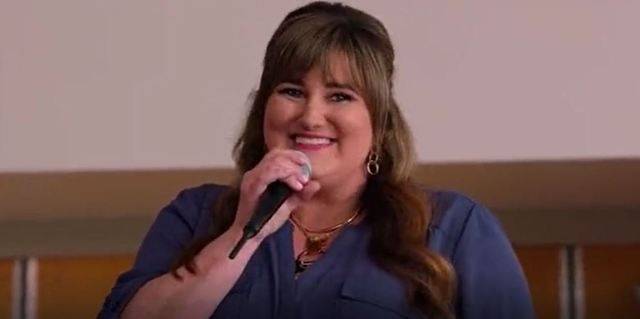 High School Musical: The Musical: The Series fa sognare i fan storici del film e introduce le nuove generazioni alla storia di Troy e Gabriella. Dal mio punto di vista la serie tv vuole essere un vero e proprio omaggio a quello che sono stati i film, un modo per dar loro nuova vita.
I richiami al film non sono solo dati dai caratteri dei personaggi, ma anche da altri dettagli più piccoli: il momento karaoke di Kourt e Nini, il bacio finale durante i titoli di coda tra Ash e Big Red, il dialogo di Nini con l'agente nel finale. Tutto concorre a ricordarci i film, senza però dimenticarli.
So bene che in molti avrebbero voluto rivedere il cast originale in una nuova produzione, ma onestamente credo che quei tempi siano passati per tutti, sia per loro che per noi. Con High School Musical: The Musical: The Series la storia originale non viene snaturata, non perde il suo fascino e le viene data invece nuova linfa vitale per le nuove generazioni.