"Who wants to live forever?
Who dares to love forever?"
Citando l'immortale testo dei Queen possiamo dire che Agents of S.H.I.E.L.D. questa settimana basa il suo sviluppo su due colonne portanti, l'amore e la morte. Tutti gli avvenimenti hanno infatti avuto i due grandi poli, cantati da Freddie Mercury, come benzina per il proprio motore.
Ci eravamo lasciati la settimana scorsa con Coulson e Talbot in fuga, Daisy e May sulle loro tracce e il trio degli "immortali" Fitz–Simmons–Yo-Yo determinati a trovare l'arma Hydra. Proprio da lì riprende il movimentatissimo 5×17. Vediamo dunque come amore e morte hanno permeato questo episodio.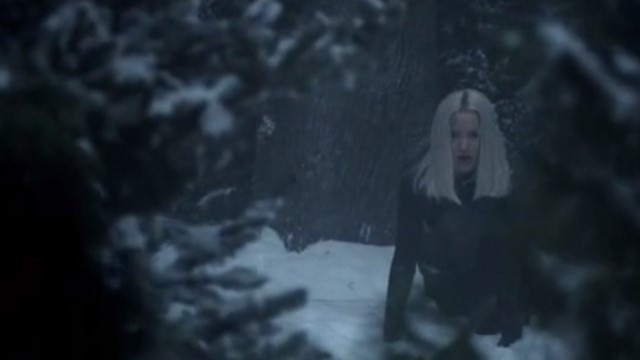 In primo luogo ci viene mostrato il tanto atteso scontro tra Ruby e il suo idolo, Quake. Un confronto breve e che vede l'eroina degli Agents of S.H.I.E.L.D. trionfare praticamente su tutta la linea. Le conseguenze di questo scontro però sono davvero nefaste in quanto il povero Deke, tornato indietro per assicurarsi della salute di Daisy – della quale è innamorato – viene ferito gravemente.
Il resto dell'episodio vede quindi l'uomo del futuro, in bilico tra la vita e la morte, venir operato – e salvato – dall'improbabile coppia di medici formata da Mack e Piper. Per quanto la situazione sia tragica, la presenza di questi tre personaggi insieme lo rende il momento comedy della settimana.
Salvato dai compagni, Coulson si trova ad affrontare qualcuno di più pericoloso del nemico, l'agente May. Il dialogo tra i due è uno dei più intensi e liberatori di tutta la stagione. Melinda, esasperata dalle azioni sconsiderate di Phil, gli getta contro tutta la sua rabbia. La convinzione di essere destinato a morire non lo giustifica dal far soffrire chi tiene a lui. A chiudere il dialogo è un "I love you" detto con rabbia, ma non per questo meno sentito.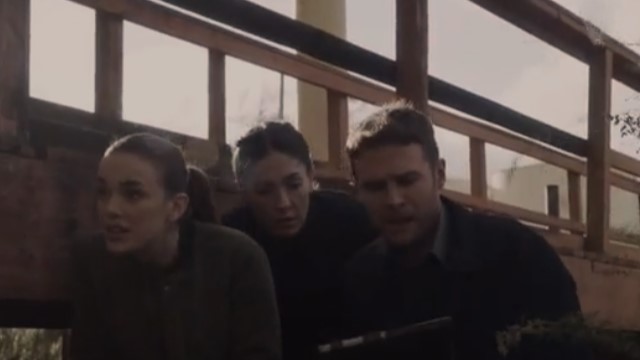 Al contrario di Coulson, invece, i "tre moschettieri", sono motivati dalla convinzione di essere pressoché immortali. Il segmento che li vede coinvolti è utile a mostrarci finalmente l'arma che creerà la Distruttrice di Mondi e a riportare in scena il capitano Vaine Anton Ivanov.
Intenti a mettere i bastoni tra le ruote all'Uomo Superiore, i tre finiscono, tuttavia, vittima della sua potenza di fuoco. Ecco che abbiamo l'ulteriore prova del grande amore che lega il duo Fitz-Simmons i quali pur di non separarsi rimangono soli ad affrontare un esercito di robot assassini.
Un ultimo rapporto di amore e morte che viene ben esplorato da Agents of S.H.I.E.L.D. è poi quello tra Ruby e Hale. Cresciuta per essere una macchina di morte e prendere il controllo dell'Hydra, Ruby non ha mai potuto decidere per sé. Ecco dunque che l'alleanza col giovane Von Strucker le dà la possibilità di ergersi sulle proprie gambe.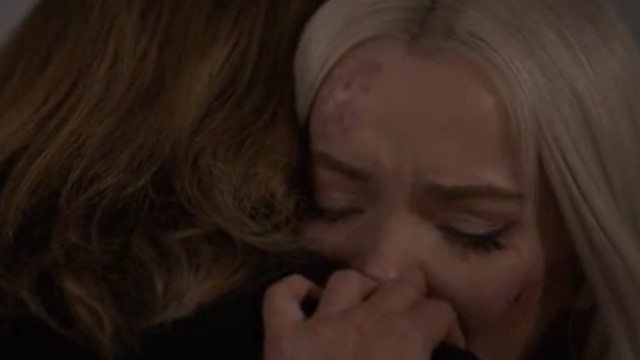 Il momento che porta alla sua definitiva emancipazione vede la ragazza confrontarsi a cuore aperto – credo siano parole sincere – con la madre. Un monologo che esprime tutta la sofferenza dovuta al non essere mai stata in grado di soddisfare a pieno le aspettative di una donna di ferro come Hale. Uno sfogo toccante che ha il suo culmine nell'abbraccio tra le due, preludio al tradimento della ragazza.
Agents of S.H.I.E.L.D. ci fa dono di un diciassettesimo episodio solidissimo che basa il progredire della trama sui rapporti tra i personaggi. Una dicotomia tra amore e morte/desiderio di morte in grado di caratterizzare l'intera puntata dandogli una forte intensità. Un ulteriore tassello per il grandioso puzzle che ci porterà al finale di stagione – o forse di Serie…
Ora voglio assolutamente lo spin-off: Mack M.D. !!