Poteva forse Agents of S.H.I.E.L.D. regalare un mid-season finale migliore? Sinceramente non credo. I personaggi che abbiamo imparato a conoscere, e gli enigmi sui quali ci siamo a lungo interrogati, hanno infatti trovato il loro perfetto culmine in questo episodio.
Dal momento che la carne al fuoco è tantissima, questo articolo sarà più un'analisi di quanto andato in onda che una recensione; pertanto, se non avete ancora visto 5×10, non proseguite oltre o incappereste in fastidiosi spoiler!
Dal punto di vista dei personaggi, l'episodio si è concentrato sui nuovi acquisti, Deke e Flint, i quali, in maniera diversa, sono stati fondamentali per la riuscita del piano degli agenti di Philip Coulson. Da una parte vediamo il giovanissimo inumano raggiungere pienamente il potenziale da eroe che la guida di Mack e Yo-Yo lo ha portato a trovare in se stesso – è infatti solo grazie alle sue abilità che si riesce a ricostruire il monolite teletrasportante.
Quasi parallelo è l'impiego di Deke, il quale arriva al culmine perfetto del proprio percorso di redenzione. Di puntata in puntata abbiamo visto il ragazzo trasformarsi e mutare la propria diffidenza, se non astio, verso gli Agents of S.H.I.E.L.D. in una fiducia quasi incondizionata. Fondamentale per questo cambiamento è stato sicuramente il non-incontro con la figura paterna, rivalutata a posteriori per le sue credenze un tempo viste come folli. La perfetta conclusione si diceva dunque – Deke arriva infatti a sacrificarsi pur di permettere ai  nuovi compagni di tornare indietro nel tempo, un gesto impensabile alla sua prima apparizione. Addio (forse) Deke, con buona pace degli shippatori che ti volevano come nuova fiamma di Daisy.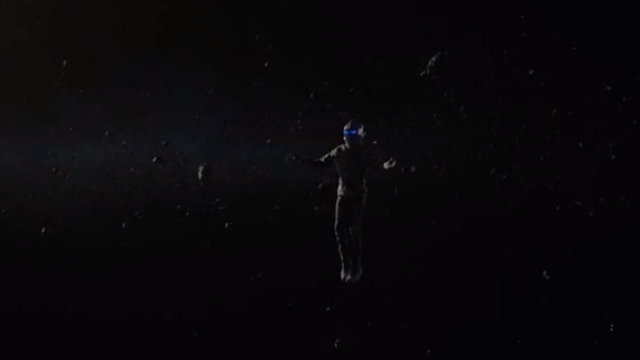 Misteri svelati
Ma il vero cuore di questo 5×10 è il fatto che ai nostri interrogativi viene finalmente data una risposta completa.
Pur con una certa vaghezza, possiamo ora intuire quale sia stato, o sarà, il destino della Terra. In un monologo infatti, Kasius, accenna al passato tentativo di conquista del pianeta da parte del padre. Tentativo fallito a causa dell'intervento degli Agents of S.H.I.E.L.D., possibile allora che la distruzione della Terra sia una conseguenza di questa battaglia? L'ipotesi per ora più probabile è che Daisy, nel mezzo dello scontro abbia perso il controllo dei propri poteri scatenando l'inferno.
Un altro importante snodo è la definitiva certezza che gli agenti si trovino in un loop temporale destinato a ripetersi (come avevamo già ipotizzato qui). In una scena davvero molto forte, Yo-Yo Rodriguez si ritrova a colloquio con la propria, mutilata, versione futura – più volte uccisa e resuscitata da Kasius per ottenere DNA inumano – la quale pare togliere ogni speranza alla propria versione passata. Un dialogo già avvenuto, con le medesime parole. Unico suggerimento che viene dato a Yo-Yo è quello di non salvare Phil Coulson, poiché sarà lui l'origine di tutto. Ecco quindi svelato anche il mistero della veggente di Kasius – una Yo-Yo distrutta nello spirito e nel corpo.
La squadra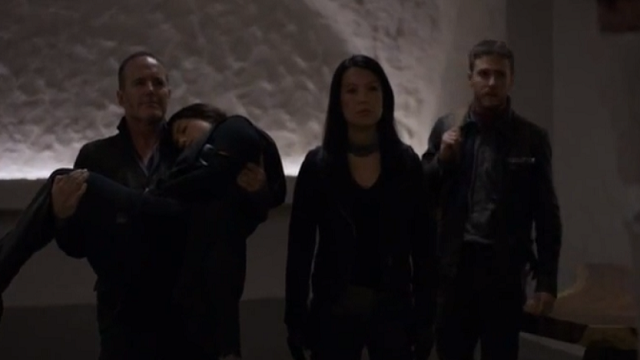 Ritengo quasi certo il ritorno dell'intero team nel passato, tuttavia questa esperienza ha lasciato forti segni in molti dei componenti. 5×10 semina molti piccoli indizi che sembrano farci intuire quanto il ritorno allo status quo potrebbe essere più complicato del previsto.
Partiamo dal leader della squadra: Coulson è apparso particolarmente dispotico nelle proprie scelte, inoltre la sua malattia nascosta e il messaggio di Yo-Yo non promettono nulla di buono. Troviamo poi una Daisy sempre più "assassina" (credo detenga il body count della stagione)  e allo stesso tempo sempre più convinta di essere lei la cuasa della distruzione terrestre. La sua scelta di rimanere nel futuro viene ovviamente disattesa dal mentore, il quale la forza al ritorno senza battere ciglio. Sono certo che non sarà contenta al suo risveglio.
Un piccolo seme è stato poi gettato nella coppia preferita da tutti i fan, i Fitz-Simmons. Non vorrei costruire un castello sul nulla, ma il volto di Jemma davanti alla freddezza assassina di Leopold parrebbe riaprire vecchie ferite che ritenevamo ormai cauterizzate. Siamo sicuri che, tornati alla normalità, i due riescano a ritrovare quella alchimia che tanto li aveva caratterizzati?
Insomma il team pare pronto a tornare a casa, ma le basi per il futuro collasso paiono già poste e ben salde.
Addio (o arrivederci)
Con il mid-season finale di Agents of S.H.I.E.L.D. siamo costretti a dire addio (o arrivederci) a due figure aliene alle quali io mi ero ormai affezionato, per  motivi diversi.
Enoch, l'alieno robotico, proprio come Deke, decide di immolarsi per portare a termine la propria missione. Dispiace salutarlo, perché con la sua inadeguata freddezza era stato in grado di strappare più di una risata. Un personaggio interessante che ci saluta prematuramente.
L'altro è ovviamente Kasius. Il malvagio dominatore kree è apparso più come un "cattivo per circostanza", costretto dalla sorte in una posizione a lui poco consona. Nella sua spietatezza è stato infatti un personaggio il cui passato di vessazioni familiari e disprezzo è stato in grado di fare quasi (quasi eh) empatizzare con lui. Indicativo della sua natura profondamente fragile è il fatto che la morte dell'adorata Sinara lo porti alla follia più totale, quasi che la sua coscienza fosse defunta insieme alla donna. Quello mostrato è un Kasius sconfitto, messo alle strette, costretto a un gesto sconsiderato che finisce per costargli la vita.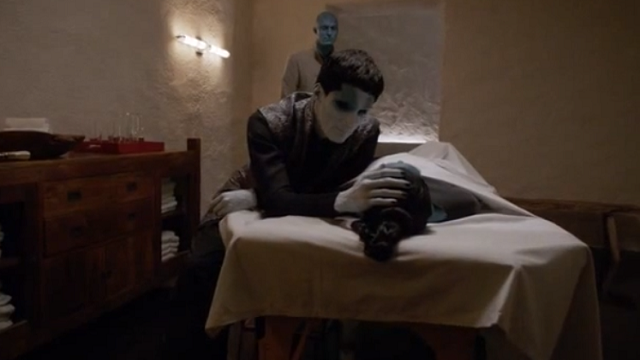 Insomma 5×10 è un episodio che dà tutto quello che un fan dello show potrebbe desiderare, gettando anche delle ottime basi per il futuro. Accenna infatti a ciò che accadrà – l'arrivo sulla Terra del padre di Kasius – o che potrebbe accadere – la morte di Coulson – lasciandoci intrigati e in attesa.
Sperando di ritrovare tutti i protagonisti sani e salvi nel presente, l'appuntamento è tra un mesetto circa sempre qui sulle pagine di Hall of Series.
Nel frattempo, diffidate dei Kree!