Introduzione
Non è un segreto che Prison Break di Paul Scheuring ci abbia lasciato qualcosa di grande e profondo nel cuore e nella mente. Ogni stagione ha permesso di alzare l'asticella delle aspettative sempre di più. Adesso che negli ultimi anni si è riaperto lo spiraglio di nuove stagioni siamo ancora più in allerta. Ma l'attesa è lunga, speriamo non lo sia come quella che dal 2009 al 2017 ci ha fatto pensare che fosse tutto finito. Ma in questi anni abbiamo potuto vedere serie dal valore inestimabile che in qualche modo potrebbero essere associate a questa, e che potrebbero persino rientrare nella lista di serie tv simili a Prison Break.
Allora passarono sette anni e noi eravamo consapevoli che fosse finita, che quel finale era quello giusto, la degna conclusione di una serie tv che fa paura e che urla a gran voce al capolavoro assoluto, anche grazie alle performance straordinarie di Wentworth Miller e Dominic Purcell.
Prison Break è stato ed è, fortunatamente, un fenomeno nel mondo seriale. Un prodotto così originale e inedito di Paul Scheuring che imperversava nel panorama di più di 10 anni fa, ha segnato le nostre infanzie, le nostre adolescenze e tutto ciò che di conseguenza può venire dopo.
Date queste premesse, è indubbio che le stagioni che vengono dopo quelle ufficiali devono per forza di cose essere all'altezza, se non ancora più spettacolari. È il caso della quinta stagione, andata in onda nel 2017 con nove episodi inediti che hanno rispettato le aspettative, almeno stando alla maggior parte delle opinioni.
Ma ancor prima che la quinta stagione fosse realtà, abbiamo potuto rivedere almeno un personaggio di Prison Break in una puntata di Breakout Kings, dalle alte potenzialità che però forse non sono state sfruttate al meglio. Non si tratta dei protagonisti, interpretati da Wentworth Miller o Dominic Purcell e l'autore non è Paul Scheuring. In Breakout Kings compare però un episodio spin off su TBag che evade dal carcere per cercare sua madre in ospedale. Un tassello in più da aggiungere al bagaglio delle conoscenze su di un personaggio alquanto ambiguo ma davvero molto interessante.
Dove eravamo rimasti
I nove nuovi episodi della quinta stagione ci hanno riportato indietro nel tempo. Hanno saputo creare un ponte di collegamento tra il passato che ci portavamo dentro fino a quel momento e il nuovo presente dei personaggi.
La tensione e la suspense che ancora ricordiamo dalle prime quattro stagioni è riapparsa qui dopo sette anni e in quel preciso istante ci siamo veramente resi conto di quanto ci era mancata Prison Break. Abbiamo visto Michael tornare letteralmente in vita e sfruttare nuovamente le sue geniali capacità ingegneristiche per evadere da Ogygia, una delle carceri più crudeli nello Yemen.
Siamo stati di nuovo testimoni della sua fuga e del suo ricongiungimento con la famiglia, Sara, Lincoln e con una buona parte di personaggi protagonisti delle quattro stagioni passate. Dopo non pochi ostacoli finalmente Michael riesce a ottenere la totale immunità per tutti i crimini commessi e può vivere felice con Sara, Lincoln e Mike Jr.
Naturalmente l'idea di una nuova stagione del prodotto della Fox porta a una certezza fin troppo corroborata dalle evidenze passate. La felicità non durerà a lungo e la curiosità di sapere cosa accadrà nelle prossime puntate è tanta. Non sappiamo ancora quale sia la vera news, se verranno prodotte da Netflix o dalla stessa Fox.
Cosa sappiamo sulla prossima stagione
In realtà sappiamo ben poco del periodo in cui inizieranno i lavori sulla prossima stagione e di quale sarà il tema caldo dei nuovi episodi. Ma qualche indizio lo abbiamo risalente però a un po' di tempo fa. Da quando nel 2018 si cominciava a pensare a come la trama sarebbe potuta continuare. Michael potrebbe accettare un lavoro importante in cui sfrutterebbe al massimo le sue capacità, stavolta però a servizio della legge.
Per una data ufficiale dovremo aspettare ancora un po', tra impegni dei protagonisti e cast almeno in parte da riverere, sarà difficile organizzare anche questo aspetto. Se voleste sapere qualcosina in più, questo articolo approfondisce meglio la questione da più punti di vista, anche per quanto riguarda il possibile cast e le idee di Paul Scheuring. Se potranno esserci Wentworth Miller nel ruolo del protagonista Michael Scofield e Dominic Purcell in quello del fratello Lincoln.
Gli impegni dei due attori sono veramente molti, ma non può esistere Prison Break senza Wentworth Miller e Dominic Purcell, questo è certo!
Serie Tv simili a Prison Break
Non esiste nulla in grado di fare i conti con la bellezza e l'originalità del capolavoro della Fox, ogni prodotto ha i suoi ritmi, la sua trama, non esistono copie questo è chiaro. Ma alcuni ci si avvicinano per temi, dettagli e personaggi. Queste cinque per esempio potrebbero piacere per vari motivi e le sono legate in maniera indissolubile.
Oz
Quando si parla di entità seriali simili a Prison Break, ne vengono in mente un bel po'. Ma solo alcune possono veramente reggere il confronto. Oz è sicuramente una di queste. L'aspetto che la lega a Prison Break è, come si nota sin dall'inizio, l'ambientazione, ma anche la crudeltà e l'esasperazione dei comportamenti all'interno del carcere.
Il carcere di Oz viene raccontato dai detenuti stessi, così come anche la gestione, prevede una totale organizzazione interna. Nonostante sia un esperimento volto, in apparenza, a migliorare in un certo senso la vita e la quotidianità dei detenuti non si fa mancare violenza e lotte di potere. Il Paradiso, così viene chiamato il quinto braccio del carcere è la zona che più di tutte dovrebbe permettere una buona qualità della vita ma la realtà è tutt'altra cosa.
Quello che vediamo in Oz è l'allungamento nel tempo e nello spazio di quello che abbiamo visto e che vedremo probabilmente in Prison Break. La stessa violenza è catapultata qui in un solo luogo e per lungo, lunghissimo tempo.
Strike Back
Qui ci spostiamo più in là. Fuori, lontano, ed è questo un aspetto importante su cui ci dobbiamo soffermare per inserire Strike Back nella lista delle serie tv simili a Prison Break. Non è infatti solo la rima a renderle gemelle, ma anche la volontà di uscire dai propri confini. Siamo di fronte a una coppia di amici questa volta, che però si fa presto a collegare a Michael e Lincoln.
Strike Back inizia dalla voglia di vendetta e dalla missione che prevede il recupero di una giornalista rapita. Con il tempo i segreti che vengono raccolti e scoperti assomigliano alla complessità che notiamo anche in Prison Break.
Per non parlare del ritmo che attraverso l'azione e la dinamica ricorda quello di Michael che prepara la fuga e scappa. Strike Back è veramente un gioiellino da non perdere. Purtroppo è stato pubblicizzato e visto poco, ma merita tantissimo.
The Prisoner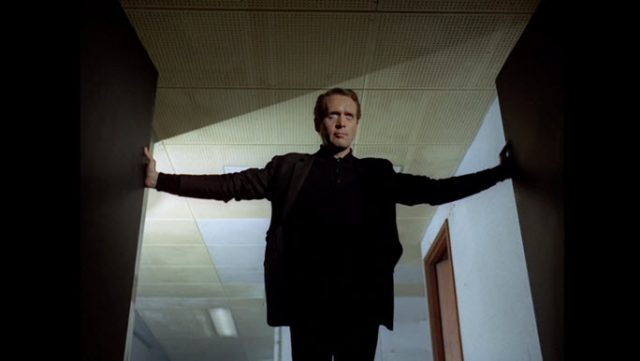 Non tutti sono a conoscenza del grande valore che ha questa serie. Risale al lontano 1967 ed è stata prodotta in Inghilterra. Il protagonista è Patrick McGoohan che interpreta le vesti del Numero 6, un agente segreto che si ritrova inaspettatamente in un misterioso villaggio. Qui i suoi rapitori tentano in tutti i modi possibili, molti dei quali vi faranno rabbrividire, di carpire da lui informazioni importanti e ugualmente segrete.
Uno dei temi a cui The Prisoner si aggrappa è sicuramente il tentativo di fuga da una prigione non convenzionale. Ed è qui che interviene il parallelismo con Prison Break. La fuga ha caratterizzato le cinque stagioni di questa serie e continuerà con molte probabilità a farlo anche in futuro.
La serie britannica è composta da 17 episodi, sarà difficile reperirla in rete, ma non impossibile.
Homeland
Homeland è una delle serie che nel tempo ha subito più evoluzioni e cambiamenti nell'intero panorama seriale. Non è semplice descriverla e raccontarla, almeno per quanto riguarda il periodo che va dalla terza stagione in poi. Ma possiamo sicuramente dire che c'è qualcosa di molto attinente al mondo di Prison Break.
È una delle serie tv simili a Prison Break in quanto a tensione, a suspense e di gran lunga anche per il personaggio principale. Michael Scoffield e Carrie Mathison hanno in comune un certo tipo di fragilità, che non è comune ai protagonisti che siamo abituati ad apprezzare. La loro fragilità fisiologica si riflette sulla stabilità mentale e di conseguenza anche sul loro mondo interiore ed esteriore.
Non è per nulla semplice affrontare l'orrore di cui sono circondati, soprattutto dovendo avere a che fare con qualcosa di atroce dentro di loro.
Graceland
Se il nome Graceland vi ricorda qualcosa siete sulla strada giusta. Più o meno. Graceland era il nome della casa di Elvis Presley e Graceland è il nome della casa in cui alloggiano un gruppo di agenti facenti parte di diverse agenzie governative. L'abitazione si trova in una spiaggia nel sud della California. Come mai può essere considerata una delle serie tv simili a Prison Break?
Sicuramente per la varietà di agenzie di sicurezza nazionale presenti, DEA, FBI e ICE. Ma anche e soprattutto per la quantità e la qualità di azioni sotto copertura che vediamo nella serie. Le stagioni sono tre, purtroppo dopo la terza stagione è stata ingiustamente cancellata ed è stata una perdita molto grande. I livelli di originalità e di dramma che vediamo in questo prodotto non li vediamo spesso e non così ben amalgamati.
Nell'attesa di poter vedere sugli schermi al più presto, anche se con l'emergenza sanitaria in corso è sempre tutto un interrogativo, la sesta stagione di questa meravigliosa serie, rilassiamoci e godiamoci queste cinque serie tv simili a Prison Break. Naturalmente fare paragoni tra prodotti seriali, come con tutti i tipi di prodotti artistici è sempre una mossa sbagliata, ma almeno le analogie tra queste serie potrebbero far svanire la noia per un po'. Chi per ambientazione, chi per tema, chi per personaggi, tutte hanno qualcosa che ricorda il mondo di Prison Break.