«If you're watching this, I'm glad. Because it means you're safe»
Non poteva che avere questo significato il finale di Prison Break, l'inizio della fine di Michael Scofield. Un atto di altruismo, il più puro. Tipico di chi ha sempre agito a difesa di tutti gli altri prima che di se stesso. Forte di quell'altruismo letteralmente patologico e di un amore incondizionato nei confronti delle persone a lui più vicine. Perchè quella di Michael Scofield non è mai stata un'odissea guidata da un ideale, a meno di non voler ridurre l'amore a mero costrutto sociale. L'amore per il fratello in prima battuta, quello per moglie e figlio nella sua ultima impresa, senza tralasciare chi lo ha aiutato in questo percorso senza chiedere nulla in cambio, solo per riconoscenza o per dimostrare di essere suo amico: Sucre, Mahone, finanche Bellick.
Pur nella sua infinitezza, l'amore aveva vacillato quando tutto era iniziato, quando Michael non credeva all'innocenza del fratello. Pertanto lo stesso sentimento è diventato più solido, proprio per scongiurare la paura del rimpianto. Quello di aver lasciato morire ciò che restava della sua famiglia senza averlo sostenuto, senza aver ricambiato ciò che Linc aveva fatto per lui. Non poteva permetterlo Mike, nè nelle vesti di semplice fratello, nè in quelle di genio patologicamente altruista. E ci sono voluti cinque anni, tre evasioni e un numero incalcolabile di giorni passati in fuga a inventar piani prima che Michael Scofield potesse allontanare una volta per tutte il tarlo del rimpianto, lasciandosi andare a un «I wish I could be there with you, but, as you probably know now, I wouldn't have had much time anyway. So… I made my choice and… I don't regret it».
«Anyway… not that long from now, there's gonna be another little Scofield running around»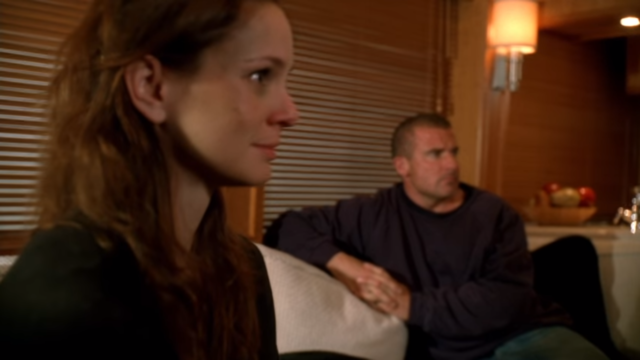 Essere un genio patologicamente altruista è una condanna, che Michael Scofield ha abbracciato con tutto se stesso. Ogni sua azione, negli ultimi cinque anni, era stata caratterizzata da una buona dose di non detto. Per autodifesa, per mancanza di fiducia, o anche semplicemente per paura. Il metodo da lui inventato per comunicare, gli origami, ha soppiantato l'autenticità della parola e ha limitato la portata dei suoi sentimenti. È possibile che, per quanto stesse agendo già in sua difesa, abbia realizzato solo in quel preciso istante quanto fosse concreta la prospettiva di avere un figlio. Da lì l'importanza di ricordare a Linc e a Sara il valore della famiglia e di quanto valga la pena battersi per essa.
La parte centrale del suo monologo è un concentrato di ironia e sentimento, due facce di quell'autenticità che Michael Scofield aveva sigillato per proteggerla prima di tutto da se stesso. Nel momento in cui chiede alle due persone più importanti della sua vita di prendersi cura l'un l'altra, egli sta passando il testimone. Li sta implorando di fare ciò che egli ha fatto per loro e di non rendere vana la sua odissea. «So now… plainly… simply… I want to say that I love you both… very much». Magari l'aveva già detto altre volte, ma mai prima d'ora era stato così libero di farlo. Finalmente l'es può prevalere sul super-io, finalmente può mostrare la parte più istintiva di sè. Essere autentico, appunto. Finalmente il suo tormento ha fine.
«And I want you to promise me that you're gonna tell my child… that you're gonna tell my child… how much they're loved every day. And remind them how lucky they are to be free»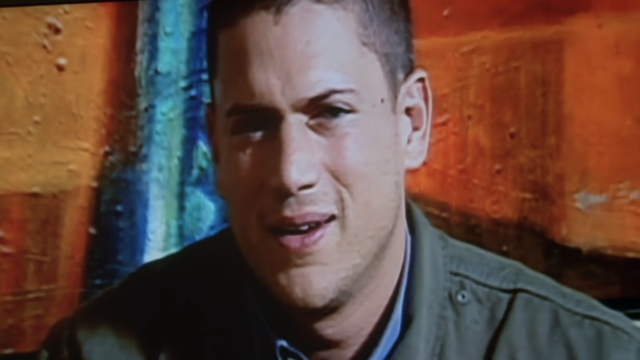 Libertà è un concetto così astratto, e al tempo stesso così sfaccettato, che fa quasi paura pronunciarlo. Proprio perchè la sola speranza di renderlo un qualcosa di tangibile, al cospetto della sua natura utopica, rischierebbe di buttare giù tutte le nostre certezze. In tutta Prison Break non si fa altro che giocare con questa funzione illusoria ed effimera della libertà che assume, pertanto, una visione contraddittoria, semanticamente affine all'hegeliana dialettica schiavo-padrone (tutti dipendono da qualcuno, anche quelli al vertice: il direttore del carcere che ha bisogno di Michael per completare il plastico e scende a patti con lui; lo stesso Michael ha bisogno di gente come Abruzzi e T-Bag per portare avanti il suo piano).
Michael Scofield ha passato l'ultimo tratto della sua vita a fuggire dalle prigioni, pertanto a dare un senso al concetto di libertà non può essere il Michael genio, bensì il Michael uomo. Libertà, nella sua visione diventa molto semplicemente tutto ciò che non è evasione. Di conseguenza la possibilità di esprimere quello che si prova, di camminare per strada a testa alta, senza travestimenti di sorta e senza la paura di essere riconosciuti. Tutto questo è un lusso e come tale va trattato e rispettato. Tra tutte le infinite accezioni, quella indicataci da Michael Scofield è la più semplicistica in assoluto, ma anche la più umana e la più appagante: c'è un tale contrasto tra la situazione di partenza e quella finale che puoi goderti appieno tutto quello che hai guadagnato. Al prezzo della sua stessa vita, ma regalando a tutti quelli che ha amato un futuro, nel nome della libertà.
«Because we are. We're free now… finally! We're free!»
NB: Al netto dei giudizi e delle considerazioni sul revival di Prison Break questo pezzo vuole unicamente raccontare le emozioni suscitate dal primo, vero finale di Prison Break. Che resterà comunque un'esperienza unica e slegata da tutto il resto